Alumni Spotlight: Rani Chu MBA 11
Project Manager, LAM Research
A project manager at Lam Research, alumna Rani Chu MBA 11 shares how collaborative leadership helps her meet the challenges of a fast-paced Silicon Valley environment and the highlights of her career in the semi-conductor industry.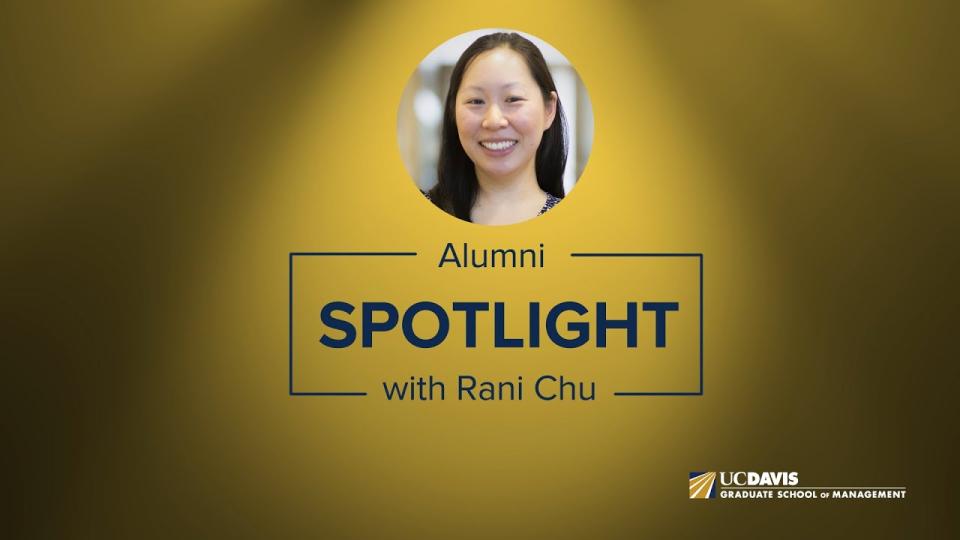 What does being a collaborative leader mean to you?
Being a collaborative leader means someone who can really seek out diversity in the team, bring them in and unify the whole team under one single goal.
How do you collaborate at work to make an impact?
At work, I collaborate following the core values at LAM. Something that I feel really works well is following honesty and integrity, valuing ownership and accountability and open communication and by following those core values, it really helps gain reputation among the team.
What are the highlights of your career in the last few years?
My career highlight so far has been getting my current role. That's because I get a lot of visibility among executives and that's really led to choose between becoming a first-time manager or going into a new engineering role.
What are your biggest challenges in your industry?
Specific to the semiconductor industry and our company, such a fast-paced environment. There's lots of changes. Not only that, there's a lot of consolidation among customers and suppliers so it's very competitive environment.
Which professor had the biggest impact on you?
I would actually say Professor Woodruff. When I was interviewing for my operations role, he was just so excited for me and he gave me like two textbooks and said, "Here, read this all before your interview and let me know if you have any questions!" He was just so excited and I think that really embodies the GSM spirit. You get help whether you ask for it or not and it's really nice being able to leverage, you know your classmates, the staff here, the faculty here and knowing that they're always willing to help.
What are you seeing that future business graduates should be aware of as they start their careers?
Look within and define your own success. Create your own happiness and reassess often because priorities change all the time and things change all the time but really look within and make your own happiness.