Demand for Accounting Professionals is on the Rise with Record Salaries
Top 3 reasons to consider the UC Davis Master of Professional Accountancy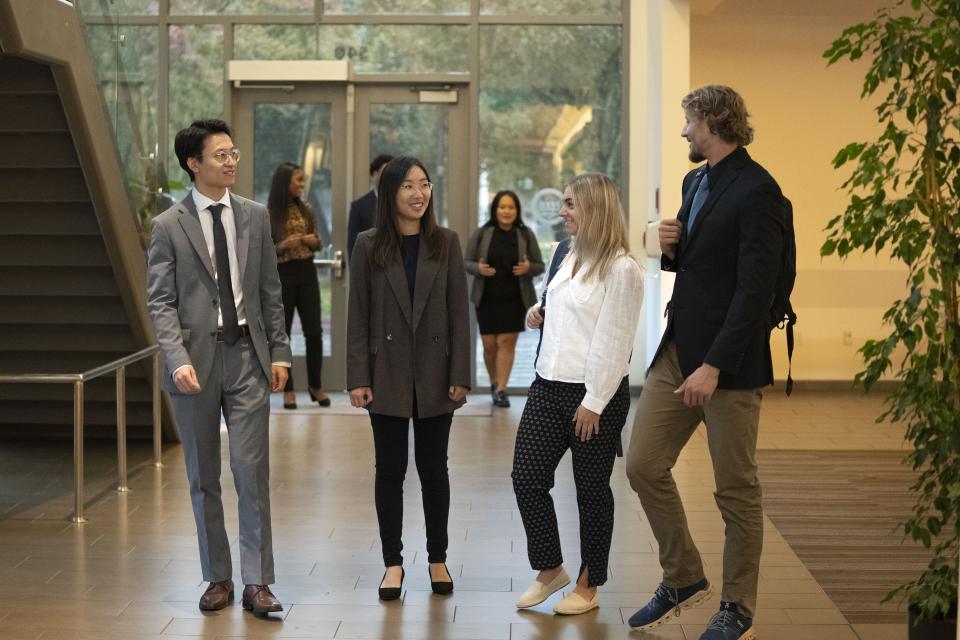 In these uncertain times, wouldn't it be nice to have more certainty with your future career? 
  
With that in mind, I'd like to invite you to consider the Master of Professional Accountancy (MPAc)  program at the UC Davis Graduate School of Management.  
 
What's so "certain" about an MPAc degree, you ask? 
Three Certainties of an MPAc Degree
It's a 9-month program. That's right! In less than a year you'll earn a master's degree and launch your career in accounting.   
 
From day one we'll prepare you with a rigorous curriculum, personalized career development and exclusive events with top recruiters. You'll learn technical knowledge and develop soft skills in high demand by top firms. 
 
We have a proven track record of job placement. For the class of 2023, 100% of MPAc students already had job offers six months before graduation this June. Many will be joining Big Four accounting firms. The average starting salary for our class of 2023 is a record $76,000+. 
Certainties About Accounting
Through 2024, accounting is projected to grow 11% faster than any other occupation. Accountants' salaries are also rising, climbing at their quickest pace in recent years, reflecting a shortage in the field.
 
Accountants and auditors inform high-level decision making by analyzing and interpreting data-driven results in companies and organizations. 
 
With financial scandals like FTX's implosion becoming more commonplace and regulations tightening, the need for forensic and ethics accounting is more essential than ever.  
Uncertain If You Qualify?
You might be saying, "That sounds great, but I don't have a business or finance degree." No worries! 
 
We welcome all undergraduate majors, and we embrace and celebrate diversity in our highly collaborative business school community. And, if you have a 3.2 or higher GPA, we'll waive the GMAT test requirement. 
I encourage you to learn more to see if the program is right for you. I'm certain, you'll be glad that you did.