Design Thinking Helps Us Thrive in Virtual Relationships
How to collaborate virtually with one another through empathy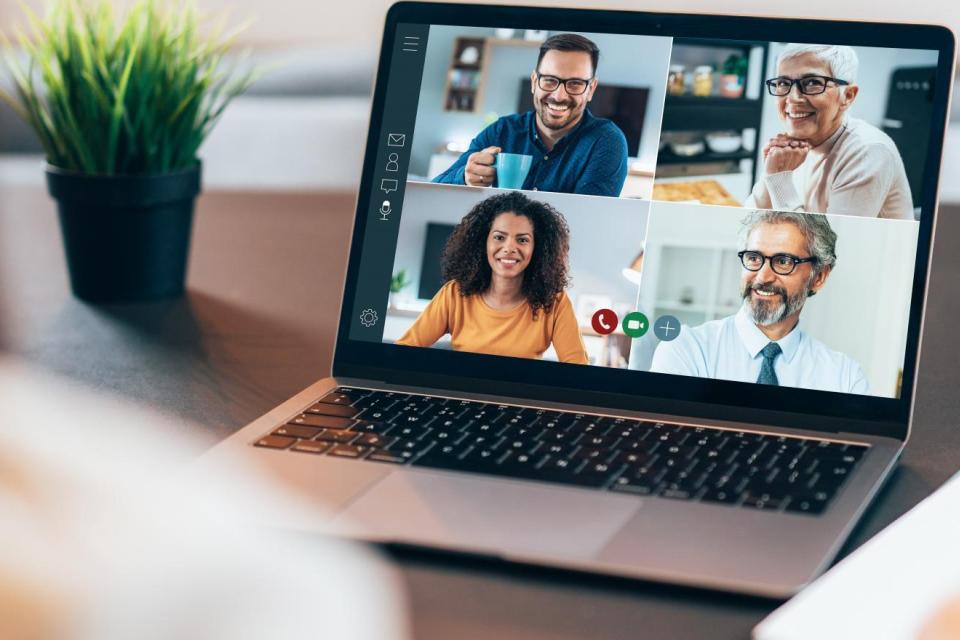 With digital work and social spaces virtualizing our experiences, MBA student Justin Owens, a design-thinking expert at IBM, says empathy becomes key to collaboration.
You have likely heard "the new normal" to describe the realities of the COVID-19 pandemic. What does that mean? How will it affect you personally—your work, your interactions with loved ones, your educational experience, and how you celebrate your highs, or fear the lows?  
Coming together as a community, we are all asking ourselves what our new normal is.
California's "shelter-in-place" mandate was more than just staying at home. We've leaned on technology and innovative ideas to virtualize our life, including:
How we care for our loved ones and pets each day
How we continue our education in online classes, changing the way we interact with students and faculty
How we collaborate with co-workers and get our work done 
Adapting and being flexible have been key through all of this. Videoconferencing, chat apps, email and good old fashion phone calls are shaping our new normal.  
Collective Collaboration
For the second straight year, I had the opportunity to be a guest speaker in Assistant Adjunct Professor Vasu Unnava's consumer behavior MBA course this past month. But this time, it was much different. I virtualized the course content to ensure the same messaging was delivered in a new, interactive way.
We investigated consumers' needs to shape how products and services are created and delivered by businesses and how that's changed this year. The key was to find creative ways to promote idea sharing and learning, which isn't always easy in a Zoom environment.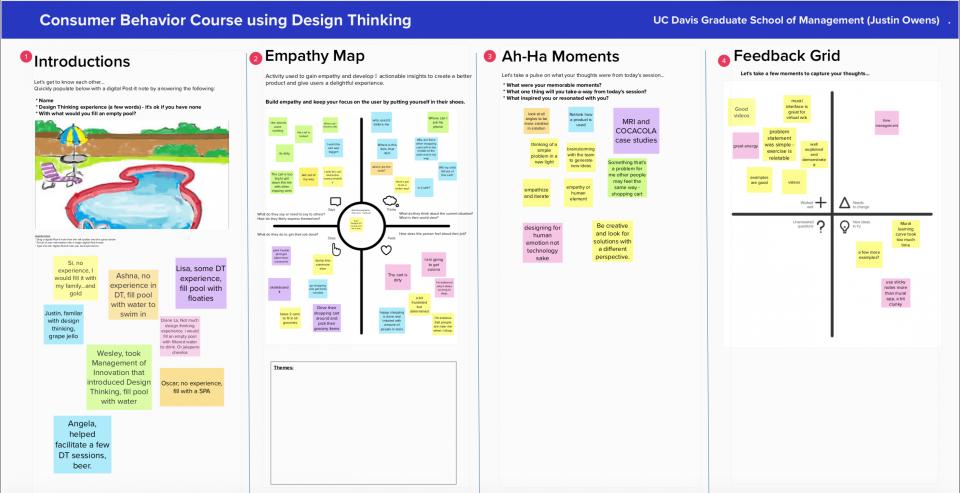 By incorporating visual collaboration platforms such as Mural (www.mural.co) and Miro (www.miro.com), the class explored first-hand how to improve the shopping cart experience by empathizing with consumers.
These digital workspaces have become our collective new normal.
How I Define Empathy Today
As a strategy consultant for IBM, I use these collaboration platforms extensively to co-create with clients as I work to solve business problems remotely. Working from home requires structure and empathy while you balance between work, life, and school (I'm also a student in the Sacramento MBA program).
Empathy for your clients, your family and classmates is an important emotion often overlooked. Empathy insights are at the heart of a "Design Thinking Mindset," and it's a reason why I love design thinking so much.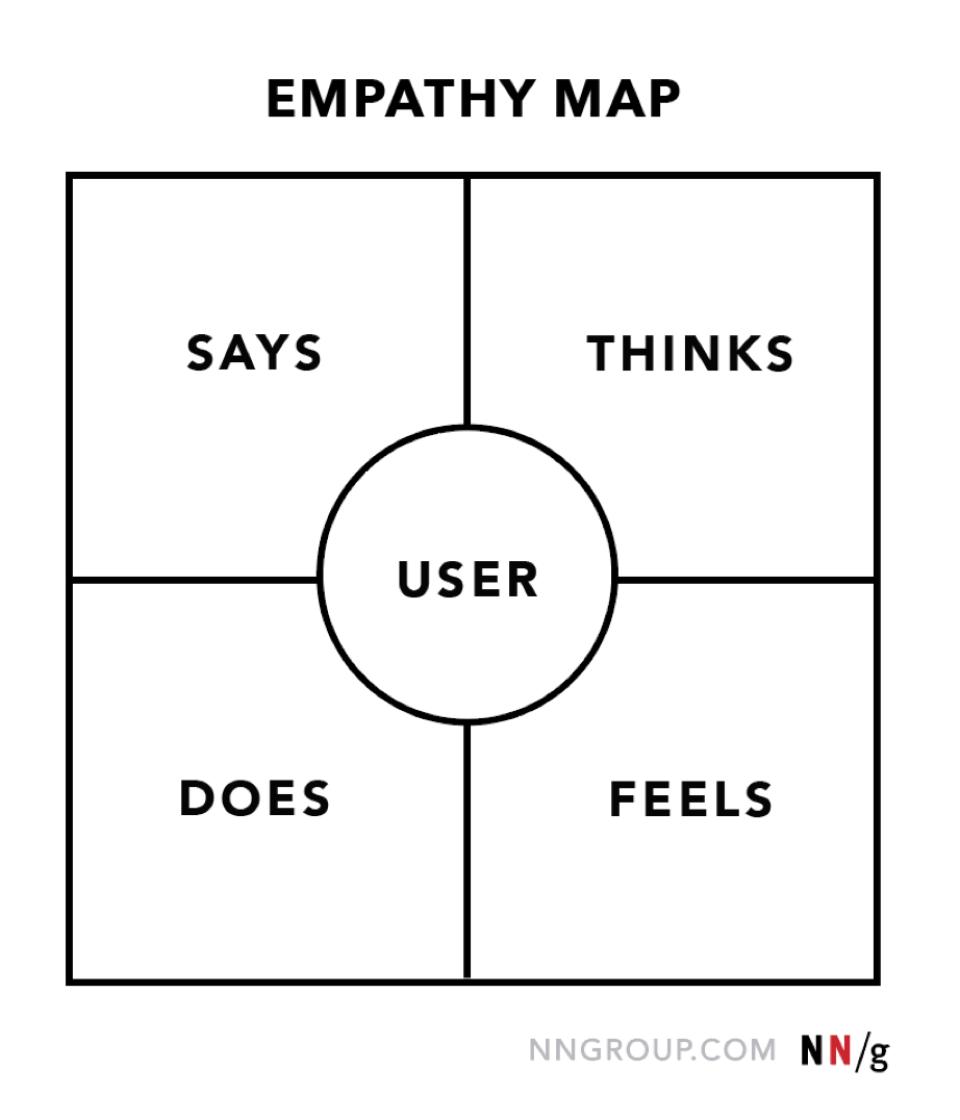 Start by putting yourself in the shoes of the consumer or family member or classmate and then populate each quadrant on what you would say, think, do, and feel based on a scenario you pick. Try doing a simple empathy map for yourself, then progress to incorporating others. Here is a quick how-to video about how to begin. 
As you populate each quadrant, think about the insights you gain by understanding the meaning and trends in your empathy map. Look for themes and use the insights to shape how you approach your new normal. You might be surprised to see how normal we are in the current uncertainties. IBM offers more about designing thinking and empathic thinking on its website.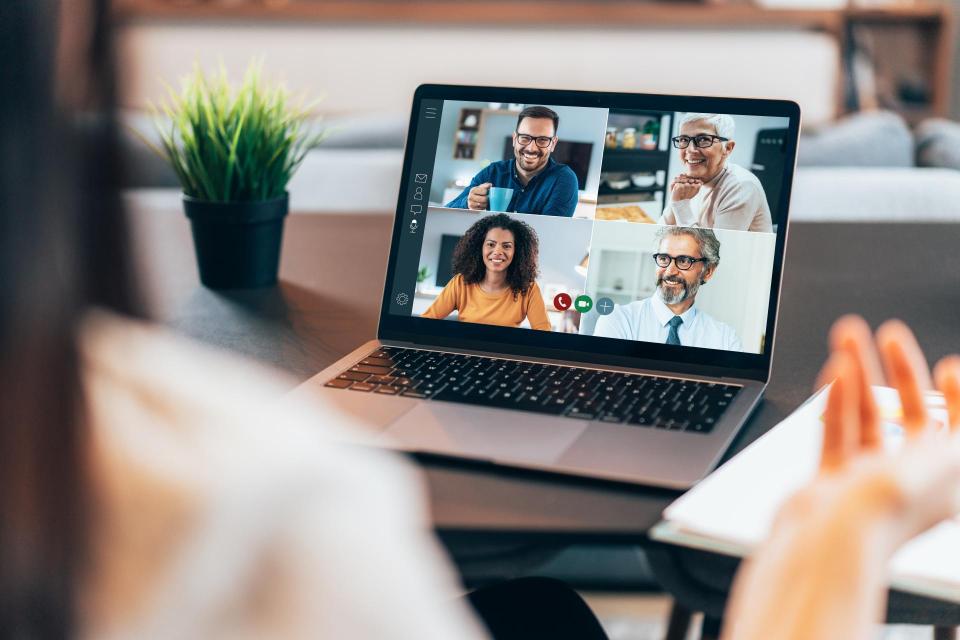 Redefine Normal
I leave you with one question: What one thing from your "old normal" and one thing from your "current normal" will you use to redefine how your "new normal" will be? 
Use this exercise as your roadmap for your journey ahead, alongside all of us, into an ever-evolving world.