5 Ways to Become a Design Thinker
Human-centered design starts with empathy for yourself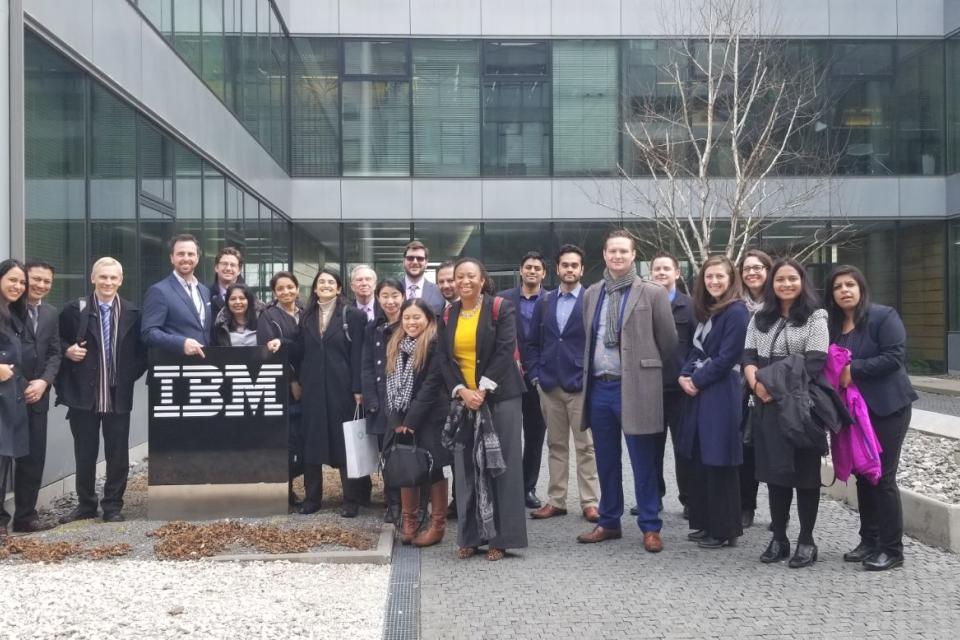 IBM design thinker and Part-Time MBA student Justin Owens helps global Fortune 100 companies transform their businesses to meet customers' needs.
Empathy is at the core of human-centered design—in other words, having a design-thinking mindset. How we approach our thoughts, interactions and words are the key elements of this mindset.
Design thinking involves forming intent by developing empathy for users through creative problem-solving techniques. It encourages organizations to focus on the people they are creating for, which leads to better products, services  and internal processes.
As a global design thinking leader at IBM, I help Fortune 100 companies transform their businesses to meet customers' needs through innovation. IBM Design thinking impacts three areas: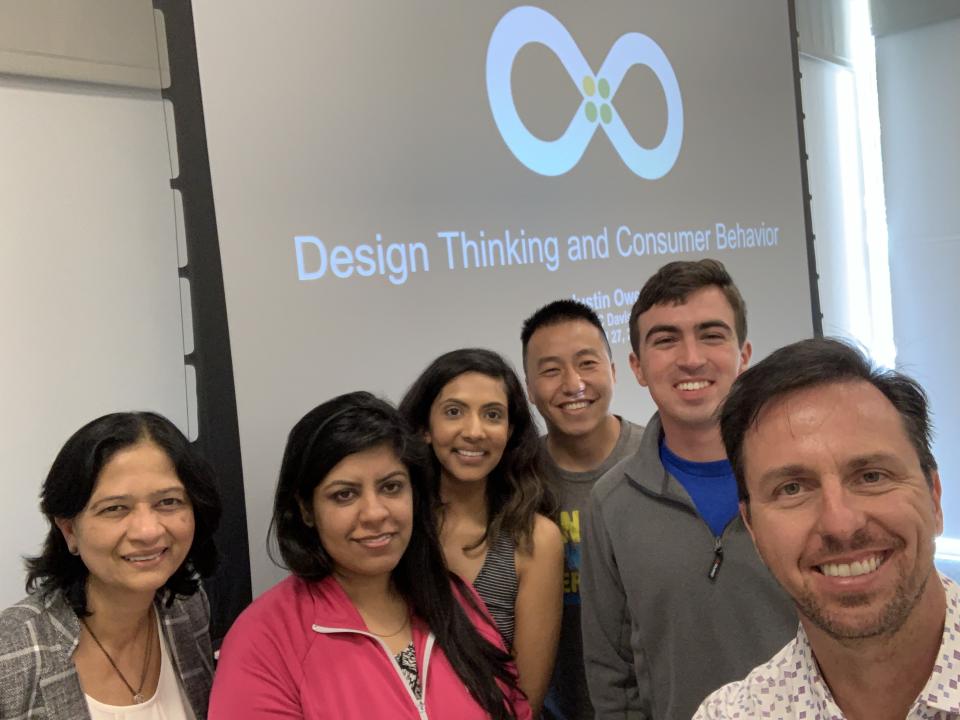 Ask "Why?": Rinse and Repeat
My career transformed after earning a B.S. in molecular biology from UC Davis, applying my skills in a wide range of experiences from biotechnology to healthcare to retail to strategy consultant/design-thinker. Then I returned to UC Davis to join the Sacramento Part-Time MBA program.
During my academic and professional journey, I looked for synergies to weave the design thinking mindset into both my professional and personal life. You, too, can evolve and redefine yourself with the skills obtained from an MBA education, work involvement and personal experiences.
I continually ask "why" and leverage my curiosities to evolve and grow. It's a trait that every business person should have at their core. A curious mind paired with a passion to continually learn are the drivers for success.
How Do You Become a Design Thinker?
The answer is empathizing with yourself.
Here are five ways to start: 
Understand why you want to make a change. 
 
Become a curious sponge, soaking up knowledge and data from every vantage point.
 
Look for opportunities to practice and apply your knowledge. 
 
Make connections and build your brand.
 
Boldly declare what you want, making it known to people who may want to hire you or give you a promotion one day.
Your answer and follow-through with these points will help shape your current and future endeavors. You will discover the best in yourself in your higher education journey and career. As you contribute to and shape your companies and communities, you will pave new paths for future generations and form lasting friendships.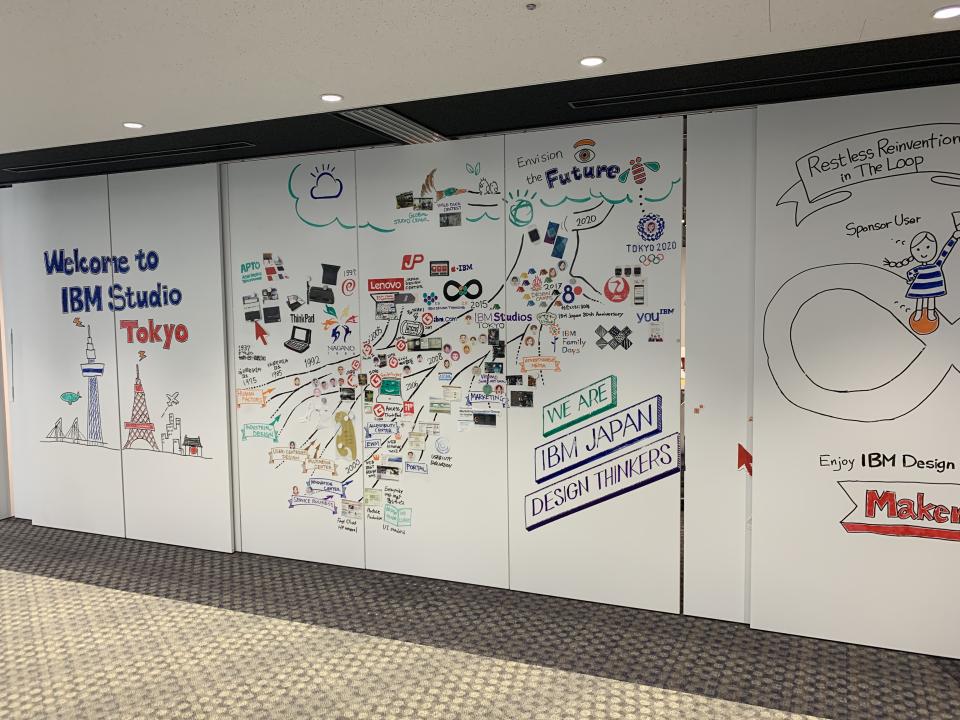 Design Thinking in Action
As a UC Davis MBA student and long-time Davis resident, I enjoy giving back to the university and community through my talents, skills and personal experiences. The Graduate School of Management faculty take pride in instilling and encouraging collaborative and innovative leadership.
Recently, I have been fortunate to share my design thinking experiences at the School, including:
Applied design thinking to a business context as a guest speaker in Adjunct Assistant Professor Vasu Unnava's Consumer Behavior course.


Arranged for UC Davis MBA students to visit IBM's Design Thinking in Prague and Tokyo during International Study Practicum trips led by Lecturer Suzy Taherian.
 
Mentored and advised UC Davis MBA students in the art and science of design thinking in a series of independent study courses sponsored by Professor Kimberly Elsbach, where we tackled Dean Rao Unnava's initiative on intercultural cross-communication at the School.
[image:50843, image left w50]
The common thread woven through these visits was empathizing with the customer, which is at the core of human-centered design. By practicing with the tools of design thinking, we grew our design-thinking mindset together. That mindset is the catalyst for change by incorporating diversity into discovering new ideas, prototyping solutions to satisfy users' needs and iterating to increase impact with our solutions.
Experience More at IBM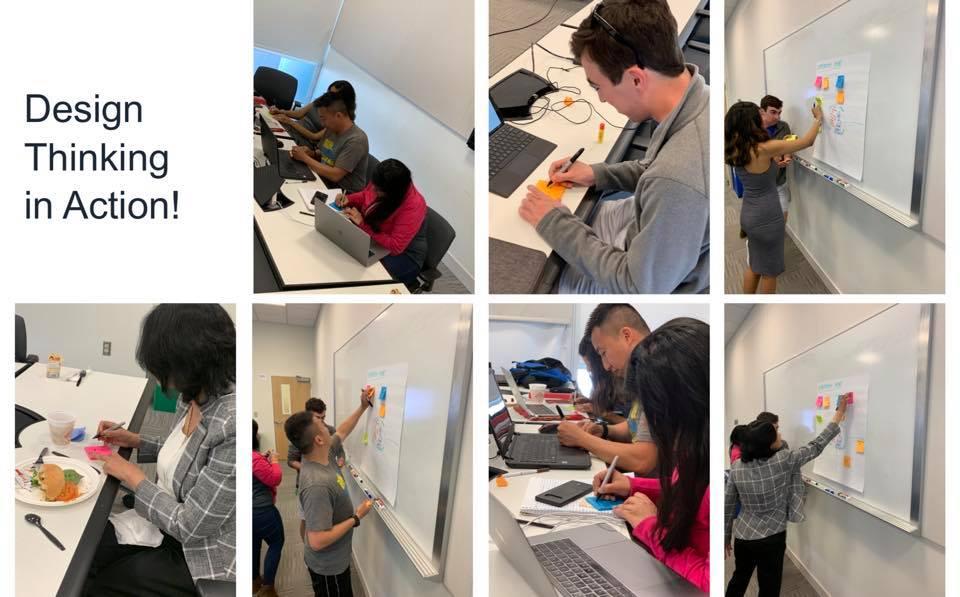 If you are interested in learning more about design thinking, I would enjoy the connection and conversation. I invite students, faculty and staff to visit the IBM Design Studio in San Francisco, where I can lead a tour of our start-up environment. You can see Watson's AI cognitive solutions applied to human-centered problems and more. Come see IBM Design Thinking in action, or explore our group online.