Professor Emerita
Fellow, Academy of Management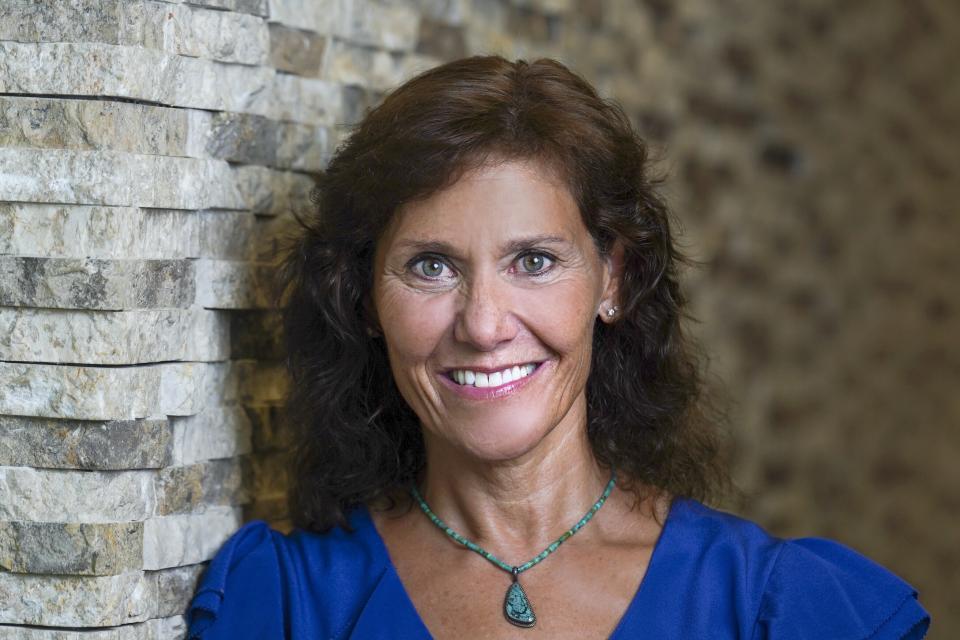 Professor of Management
Ph.D., Industrial Engineering, Stanford University
Research Expertise: Perceptions of individuals and organizations, including perceptions of legitimacy, creativity, and trustworthiness.
Kimberly D. Elsbach is a professor emerita of management and previously held the Stephen G. Newberry Chair in Leadership (2005-2021) at the Graduate School of Management, University of California, Davis. She is also an International Research Fellow at the Center for Corporate Reputation, Oxford University, Editor-in-Chief for Academy of Management Annals, and co-founder and organizer of the Davis Conference on Qualitative Research. Kim's research focuses on perception – specifically how people perceive each other and their organizations. She has studied these perceptual processes in a variety of contexts ranging from the California cattle industry, and the National Rifle Association, to Hollywood screenwriters. Her most recent work examines how crying at work affects perceptions of professional women at work and how self-perceptions influence one's willingness to take ideas in creative collaborations.
Honors and Awards
Fellows Group, Academy of Management. Recognizes and honors AOM members who have made significant contributions to the science and practice of management. Inducted 2022.
2021 Best Symposium Award, Organization and Management Theory Division, Academy of Management Annual Meetings, for, The Art of Storytelling in Academic Writing, Pollock, T.G.; Beorchia, A.; Roccapriore, A.; Davis, J.; Elsbach, K.D.; Grant, A.; Hallen, B.; Hollenbeck, J.; & Rindova, V.
Winner of 2018 Best Publication Award, Journal of Management Studies. Awarded 2019.
Keynote Speaker, International Family Enterprise Research Academy (IFERA) World Annual Research Conference, Windesheim University of Applied Sciences, Zwolle, Netherlands, 2018.
Keynote Speaker, Erasmus Business School Conference on Corporate Reputation, Rotterdam University, Rotterdam, Netherlands, 2016.
Distinguished Speaker, Strategic Management Society's Family Business Extension. Colorado Springs, CO. 2015.
Best Paper Finalist, 1st Management Theory Conference, San Francisco, 2013.
Keynote Speaker, First International Network on Trust (FINT), 6th Biennial Workshop on Trust Within and Between Organizations, Milan, Italy, 2012.
Winner of 2010 Paper of the Year Award, Human Relations, Awarded 2011.
Keynote Speaker, Renmin University, Beijing, China. International Conference on Case Study Research, 2010.
Named Stephen G. Newberry Chair in Leadership, Graduate School of Management, University of California, Davis, 2010, reappointed 2015.
Named International Research Fellow, Oxford University Centre for Corporate Reputation, February, 2010, reappointed 2016.
Elected member of the Macro Organizational Behavior Society, 2009.
Two papers named to list of 17 most interesting publications in organization and management literature from the past 100 years. Academy of Management Journal Editorial Review Board, 2006.
Winner of 2003 Outstanding Publication in Organizational Behavior Award. Academy of Management, Organizational Behavior Division, Awarded 2004.
Winner of 2003 Academy of Management Journal Best Paper Award, Awarded 2004.
Chancellor's Fellow, University of California, Davis, 2001-2005.
William Novelli Best Paper Award, winner. Innovations in Social Marketing Conf. 1997.
Daniel Jordan Faculty Fellow, Goizueta Business School, Emory University. 1996.
Outstanding Scholar Award, Goizueta Business School, Emory University, 1995, 1996.
Winner of Louis R. Pondy Award, for the Best Paper Based on a Dissertation. Organization and Management Theory Division of the Academy of Management, 1993.