Going Global: Grace Guo Combines Chinese and American Backgrounds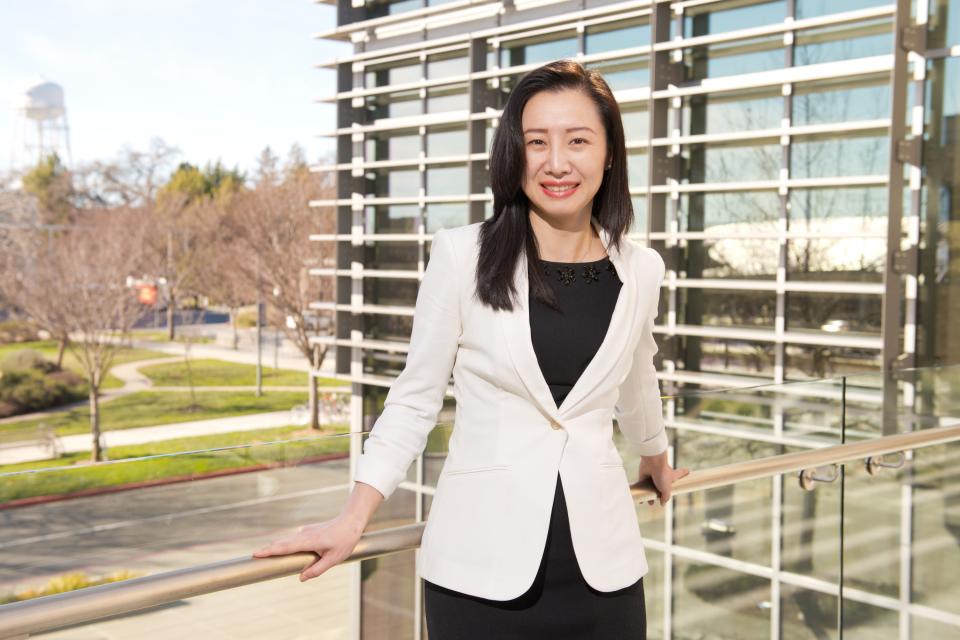 Pursuing a business career in the U.S. is the riskiest decision Grace Guo MBA 17 has ever made. She gave up her career and home, leaving behind her husband and daughter in China, to come to the UC Davis Full-Time MBA program.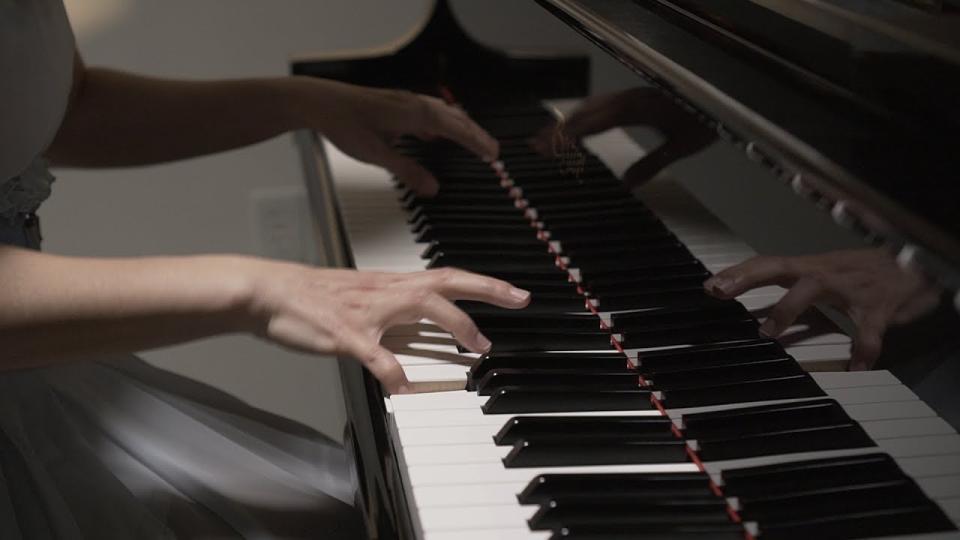 Summer Internship at AT&T Pays Off with Full-Time Opportunity
Pursuing a business career in the U.S. is the riskiest decision Grace Guo MBA 17 has ever made. She gave up her career and home, leaving behind her husband and daughter in China, to come to the UC Davis Full-Time MBA program.
Guo sees her background as her greatest asset but also as a challenge. A Chinese native, she's a tech entrepreneur who launched two startups in China. She has 10 years' experience conducting business research and teaching university-level mathematics, e-commerce and operations, among other subjects.
She holds a doctorate degree with honors in systems engineering from Northeastern University in China. And now, as soon as she earns her UC Davis MBA this year, she'll launch a business career at AT&T.
Meanwhile, Guo hopes to expand her tech company here or start a new one on American soil. But in order to excel in business here, Guo says she has to improve her English and develop a deeper understanding of U.S. business culture.
"I want to build an international company. I have a dream to do something different."
In July, Guo starts at AT&T corporate headquarters in Dallas in a 2 ½-year leadership development program. She will rotate throughout the company, starting with managing a call center. Last summer, Guo interned at the headquarters as a lead product-marketing manager. Her internship performance earned her the full-time opportunity.
"AT&T leadership program is a fantastic program for me to learn, to grow, to reach my full potential alongside a group of high achievers," she says.
Risk-Taker
Guo discovered the UC Davis Graduate School of Management in 2011 while a visiting scholar at UC Berkeley conducting research on dynamic pricing and reverse logistics. She fell in love with California and decided that an MBA at a U.S. university would round out her business knowledge and allow her to pursue a business career here.
"The first thing I asked myself when I came to the United States was, 'What do I want to do in the future? What does my career look like in the future? Based on my hard skills, a business degree would prepare me for all of the softer skills I need … and … bridge that gap."
Guo met her entrepreneurial husband in college in China. In 2002, she and her future husband and several friends founded Ivy Tech Inc., an IT consulting company there, which they later sold. Four years ago, Guo, her husband and several friends co-founded another tech company, Coverage Information Science and Technology Co. Ltd. in China.
The startup has a smartphone app called Family+, which she says is a powerful platform to support the elderly and their families by connecting loved ones to each other and the elderly to needed services. Guo explains that aging people in China frequently live alone because of the one-child policy; their children often move far away from home for work. That leaves many seniors without needed care.
The app has an SOS button that will notify an owners' loved ones and the authorities in case of an emergency. It also allows users to connect to doctors, an online support group, get home-delivered groceries, book appointments with house cleaners and access other services.
Soaking up B-school Culture
 At UC Davis, Guo has made collaboration a priority, teaming and networking with students to perfect her English and to learn as much as she can. She was a student member of the GSM's education policy committee, which helps the school design its courses and evaluate faculty performance. She also was appointed to a campus-wide chancellor advisory board working on diversity issues.
In her first year at the School, she entered her latest startup in the Big Bang Business Competition. She and her team conducted marketing research and investigated potential investors and customers. It was eye opening.
"I realized if I want to do something in business in the United States, first I needed to improve my communication skills," she says. "Second is I needed to build a network. The third is I needed to have some great experience at a big company like AT&T. All of this will be a foundation for my career."
It has been humbling.
"In China I was a faculty member. I taught students, I did research. I led my team. My startups were doing business and negotiating with other companies. But in the United States, I need to learn. I need to be modest, to pay attention, be patient to stay with my peers, to listen to their opinions. It's really hard."
"Even though we are a small group, everybody cares," she says. "We know each other well. We bond as one family."
She is deeply grateful for her UC Davis experience—the opportunities to meet industry influencers, build connections with alumni, strengthen her leadership skills, work with faculty and staff, who guided her on the job-application process, and get to know fellow students.
A Wish for Her Daughter
One of the hardest things for Guo is to be without her own family. She visits her husband, who is running their technology company, and 9-year-old daughter, about once a year. Being apart motivates her to keep pushing herself to be her best, she says.
"My career goal is being a very successful entrepreneur. My life goal is to have my daughter to be a very valuable person for society."
Guo is hoping to bring her daughter to the U.S. for middle school in three years. She and her husband want their daughter, who is in the fourth grade and learning English at school, to become bilingual, not just in English, but also comfortable in American culture. The Chinese educational system, she says, provides "solid, basic knowledge." The U.S. system infuses students with a spirit of innovation, she says, which together will give their daughter a strong foundation to excel.
More about Grace Guo
Lead Channel Manager, AT&T
Among Poets & Quants' 100 Best & Brightest MBAs of 2017
Leadership Development Program, AT&T, July 2017
Co-founder, Coverage Information Science and Technology Co. Ltd.
B.E., Automation, Northeastern University, China
Ph.D., Systems Engineering, Northeastern University, China