Director of Portfolio Management, PayPal Holdings, Inc.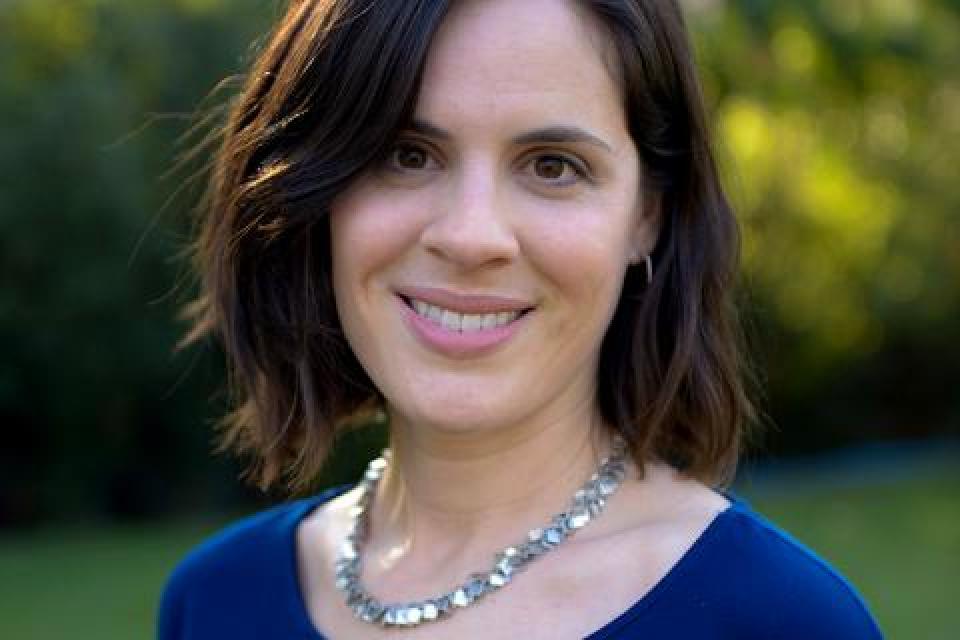 Marie Chaisson earned her undergraduate degree at the University of Washington in speech communication after she realized it would take more than four years to graduate with a forestry degree, her first major. She stayed in Seattle, combining her love for snowboarding with a job doing marketing and PR at a snowboard manufacturer called Ride Snowboards, which was later acquired by K2.
"My goal in going back to school for an MBA was to pick up more business acumen and ramp up my knowledge in finance and accounting, so I could to return to the sporting goods industry at a product manager level," she says. "That plan, however, took a sharp turn south."
After graduation, Chaisson spent a decade in Chile, working for diverse vineyards and companies. In 2014 she returned to California and joined PayPal. Today she is director, portfolio management and planning, global product and engineering at the online payments giant.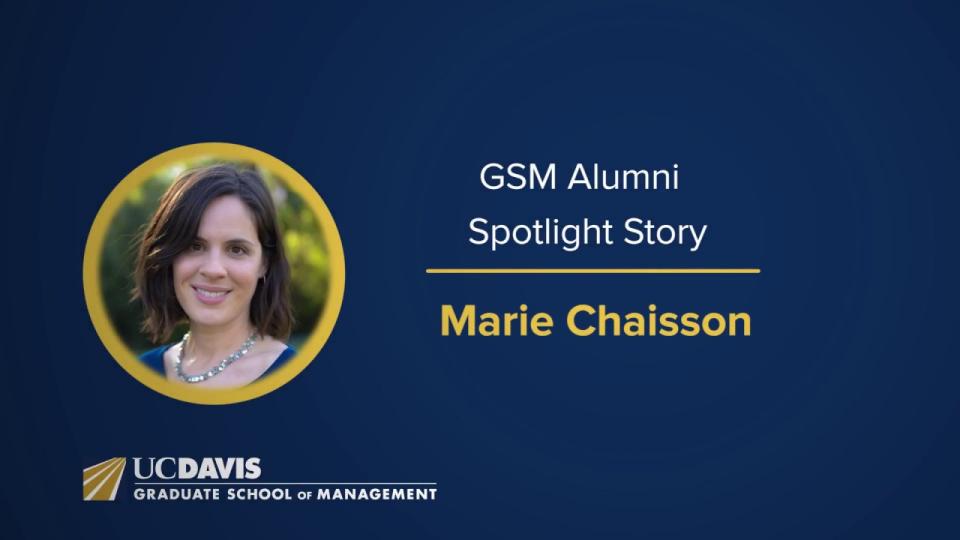 What are you passionate about in your work? 
I love solving the toughest problems, and although I spent a career working as a "go-to-market" person, I realized at PayPal that the biggest impact I could make in our go-to-market was to improve our internal operations, so that is my focus today. 
Where is your career headed? What do you hope to achieve professionally? 
Ultimately, I would like to be a general manager for a business unit or company in technology. Perhaps, leveraging my experience in LatAm as regional GM. I love teamwork, and I find building teams and working a variety of personalities fascinating. 
How has your UC Davis MBA experience helped shape your success? 
The coursework helped me ramp up in business areas such as finance, accounting and organizational strategy much faster than I could have acquired that information on my own. The faculty were fantastic and pushed me to challenge so many assumptions, which in turn made me a more critical thinker. Finally, it was—and still is today —my classmates who are by far the most influential and have inspired me through so many twists and turns. 
How are you a game changer? Or, how are you making a positive impact in the world?
Because I like solving tough problems, I continually step into the line of fire. I am candid, yet diplomatic, and the leaders I have worked with have trusted my feedback. 
What is the most significant thing that's happened to you since graduating?
Probably moving abroad and spending 10 years in Chile, working first in wine and later at a for-profit land conservation venture. Being a Silicon Valley native, I grew up with a bit of diversity, but nothing like living as first an expat and then an immigrant in another country. The experience completely re-wired me as a person. 
Your favorite GSM memory? 
My favorite GSM memory was actually after the GSM. About eight classmates traveled to Santiago for my wedding in 2006. It was the best GSM party ever! 
Anything else?
The GSM was amazing at accommodating my interests in international business, despite not having a particular specialty in the area. I co-lead a student-run class on business in China that culminated with a trip to Beijing and Shanghai. They, in turn, connected me with my internship at a winery in Chile and facilitated an MBA exchange with the Universidad Catolica in Chile for the fall 2003 semester. 
How do you support and participate in the GSM now?
After 10 years abroad, I was eager to support my alma mater when I moved back to California. I am now on the GSM Alumni Association board, where I primarily am focused on expanding the GSM's footprint in Silicon Valley.