MBA Summer Lessons Learned in Finland and Russia
Immersion in international business culture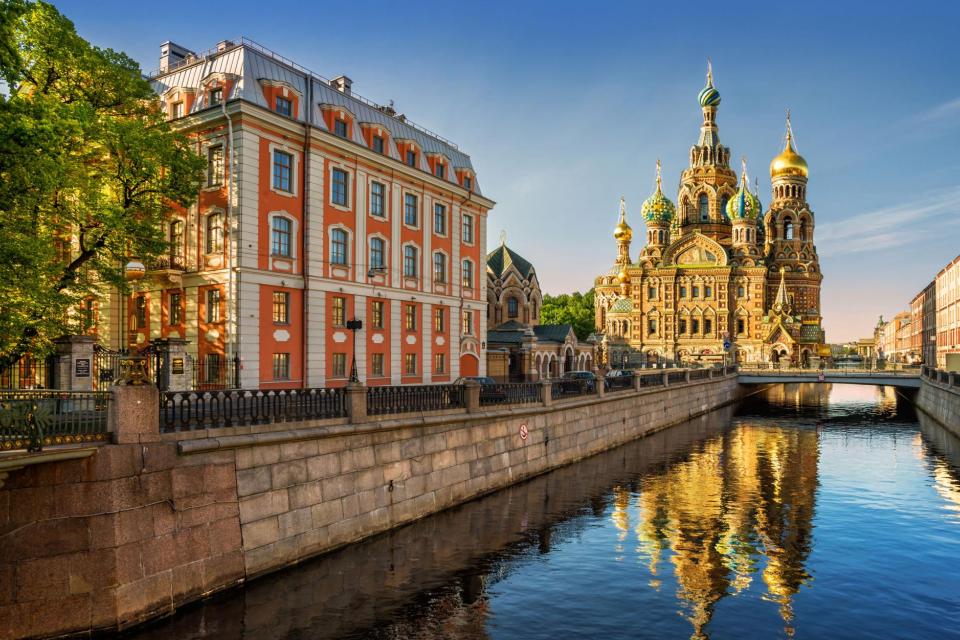 In an increasingly global market, businesses have recognized the importance of expansion and integration. CEOs and senior officials now acknowledge the vast potential that lies beyond the boundaries of our country—expanding into emerging economies aptly nicknamed BRICS (Brazil, Russia, India, China, and South Africa).
The tradition of preparing American students only to work in America is changing quickly in MBA programs, and rightfully so.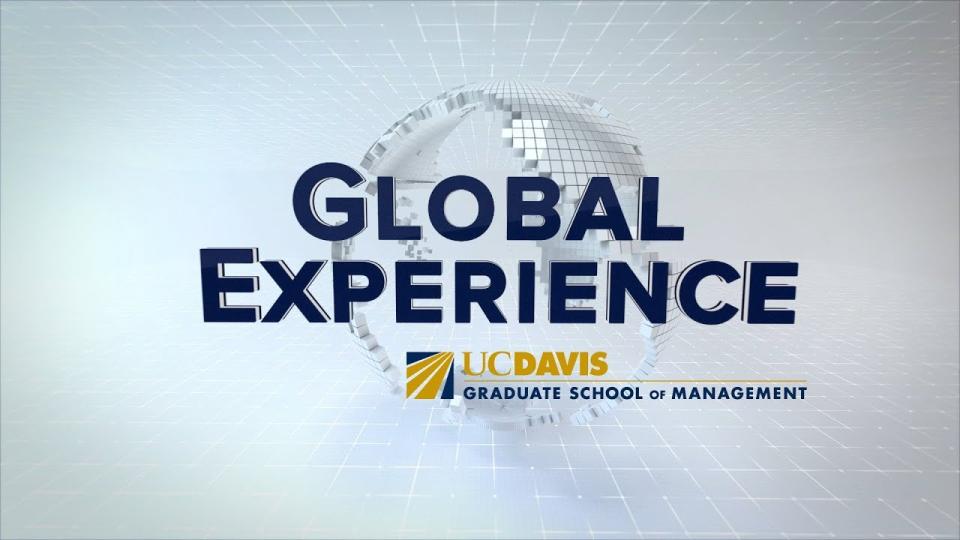 I recently enjoyed the opportunity to discover firsthand what can be learned in the business world abroad as I traveled with five of my MBA classmates to take classes at Lappeenranta University of Technology (LUT) in Finland.
Most traditional full-time MBA internships go straight through the summer, but there are a number of opportunities for UC Davis students to gain both work experience and further their knowledge during the break in different countries and immersed in varying cultures. My summer employer Potrero Group was eager to offer me this chance for personal and professional growth, and I know some of my classmates have taken advantage of online or evening programs as well.
Students at LUT take masters-level business courses in international marketing or international business management to learn about the latest trends across the sea. One program also includes the option to enroll in the "Doing Business in Russia" class, which adds a trip across the border to St. Petersburg as part of the itinerary.
But our trip this past month offered the chance to learn outside of the classroom as well. The social opportunities to connect to an international cohort, which represented at least ten different countries, is equally stressed. We formed tight bonds in our short time together and many of us shared in the much-loved tradition of a Finnish sauna.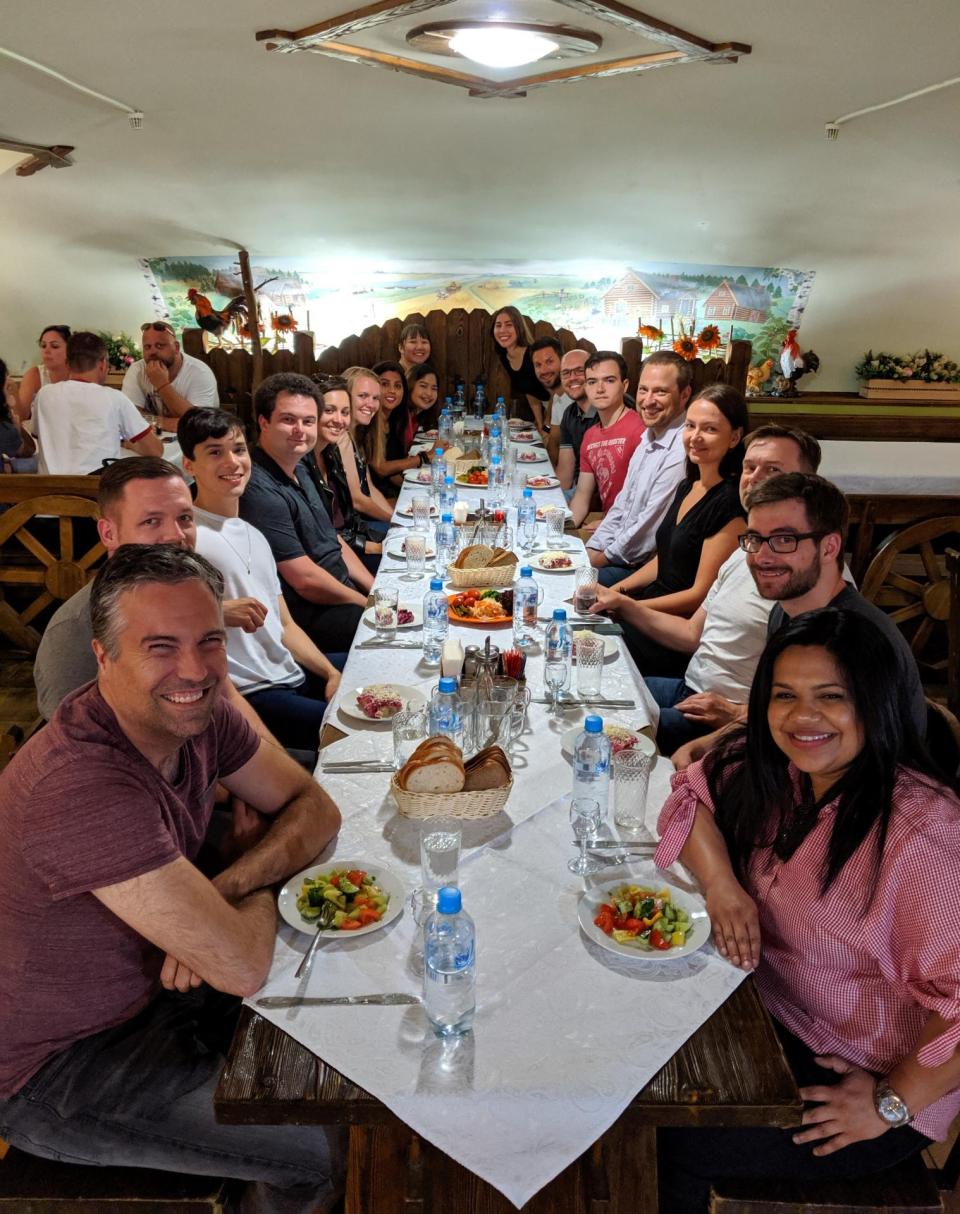 Chindogu and Steam
It might have appeared a little strange on paper to fly 5,000 miles to take a class called Creativity and Entrepreneurship in New Product Development from the Silicon Valley's perspective. But Dr. Subin Im has been teaching this course at the LUT Summer School since its inception nearly a decade ago, and it was well worth the journey.
Some of the interesting design challenges in the class included:
Engineering an apparatus to keep an egg from breaking when it is dropped.
Utilizing IDEO-style brainstorming to create new versions of the game "Twister."
Plus, building and racing cars made only out of fruits and vegetables—an event we won thanks to our innovative carrot and onion tires!
We also presented new apps to be developed in the education sector and in two independent projects, I gave my futuristic updates of the modern suitcase. These projects were fun, engaging and insightful.
One of the best parts of the class was when we engaged in a fascinating Japan-based concept called Chindogu—a new gadget or an invention that seems like it will make life easier, but in the end really doesn't. The winner of that round was actually my UC Davis classmate Alyssa Davis, who invented a tray table you wear around your neck to eat off of during parties—I want one!
When we weren't busy innovating, we were busy sweating.
In Finland, you can enter a sauna in your apartment building, at the university, or even in public. On Wednesday, we had a group sauna and hang-out by the lake day, and I am proud to say I lasted… about ten minutes. Sweating in a hot space was not my idea of fun, but many of my international classmates—including some from UC Davis—took to doing it regularly quite quickly.
Visiting Russia's Second Largest City
My second week of classes included studying International Business and Emerging Markets, as well as Doing Business in Russia. The week culminated in a trip to St. Petersburg where we met with the Director of Marketing and Sales at Qasabo, Ekaterina Ivanova. She led us in a case study about a small real estate firm, where we pitched marketing ideas for her to promote their business using online platforms.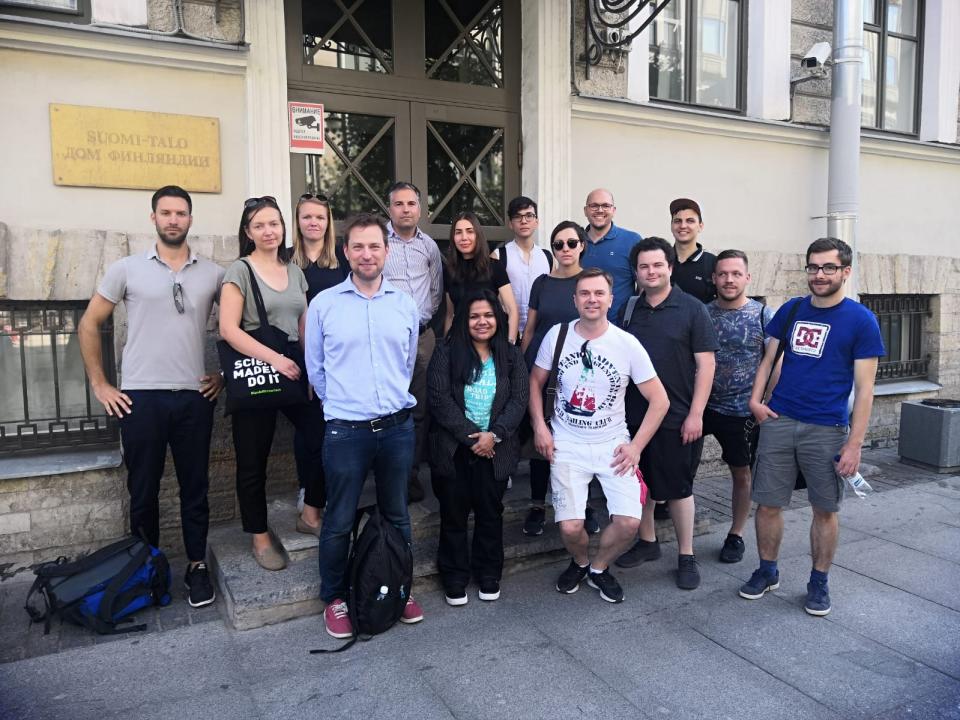 St. Petersburg is a large, Westernized city, with a different language and alphabet. As tourists, it was tricky to navigate our way around without help. Thankfully, we had a native-speaking guide and a bus to travel in for the weekend.
We also had the opportunity to see a Navy military parade. The already dynamic waterways around the city were filled with impressive ships as onlookers watched in awe. An evening cruise down a canal was another one of the highlights. It seemed as if St. Petersburg's many street-side palaces lit up at night making for picturesque views.
My Three Takeaways
The three weeks I spent abroad (I also traveled in Germany for a few days prior to my studies) left me with three important lessons:
1. International business is all business
As noted above, international business is becoming more impactful and necessary for our growing economy. It is essential that schools like UC Davis encourage, or even require, students to study abroad. While the program at LUT is usually reserved for part-time MBA students, I felt fortunate to have this opportunity extended to me as a full-time student. It was truly an incredible experience.
2. Learning is best in a diverse setting
The other wonderful thing about the UC Davis Full-Time  MBA program is the classroom environment in Davis, with nearly 50% international students. Intercultural collaboration offers an opportunity to find perspectives different than your own, and that ultimately helps you broaden your horizons. GSM students do this right in our classrooms.
With that said, a truly global cohort, like the one put together by LUT, creates a round-the-clock learning environment for students. Even the "down" time after classes is filled with constant stimulation as we embrace a new culture abroad. I'm happy to say that the students at Gallagher Hall are working towards that same goal by increasing our cultural events and creating a Director of Intercultural Collaboration as part of our Associated Students of Management board—a position to which I was elected late last year.
3. Studying other cultures helps you reflect on your own
It is illuminating to not only think and discuss how to accomplish FDI (foreign direct investment) in emerging markets, but for your classmates to provide comparisons of business practices in their countries as well. In the end, this helps create an important lesson regarding the nuances of U.S. business in the global economy.
From what I've gleaned on my trip, Russian business is all about moving quickly and learning from their mistakes. They don't use the same words for it but it sure sounds a lot like the Silicon Valley mantra of "fail fast." Seeing how this does and does not encourage growth in their economy from an outsiders perspective helps us "lift the veil" on our own preconceived notions of best-practices in the U.S.
Looking Ahead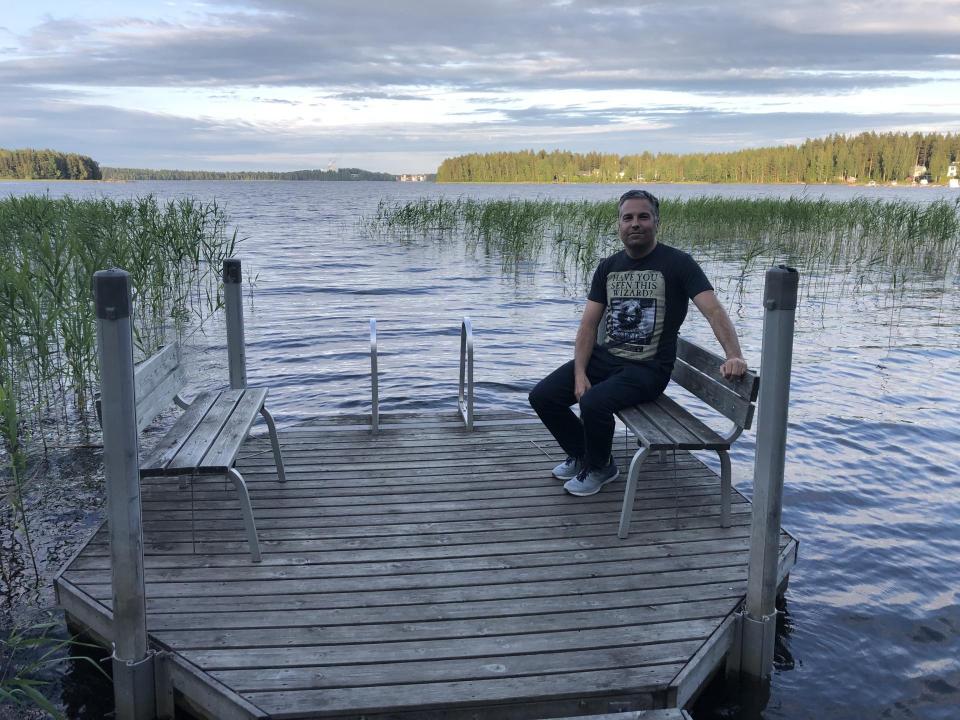 I've had the chance in my own, home classroom to study and collaborate with international students. But this opportunity to learn and study in Finland and Russia, helps to illuminate the benefits of the international classroom setting. This was a fantastic summer abroad program, and I'm not done yet.
I am grateful to be the first Full-Time MBA student at UC Davis to lead an international IMP (Integrated Management Project) trip in Switzerland as my capstone this fall. I can see a future for myself where I am facilitating international teams to accomplish innovation in a global marketplace. I am lucky that UC Davis is offering me such ample opportunity to practice it.