My MSBA Journey from Bangalore to San Francisco
"Opportunity to create relationships with client companies attracted me."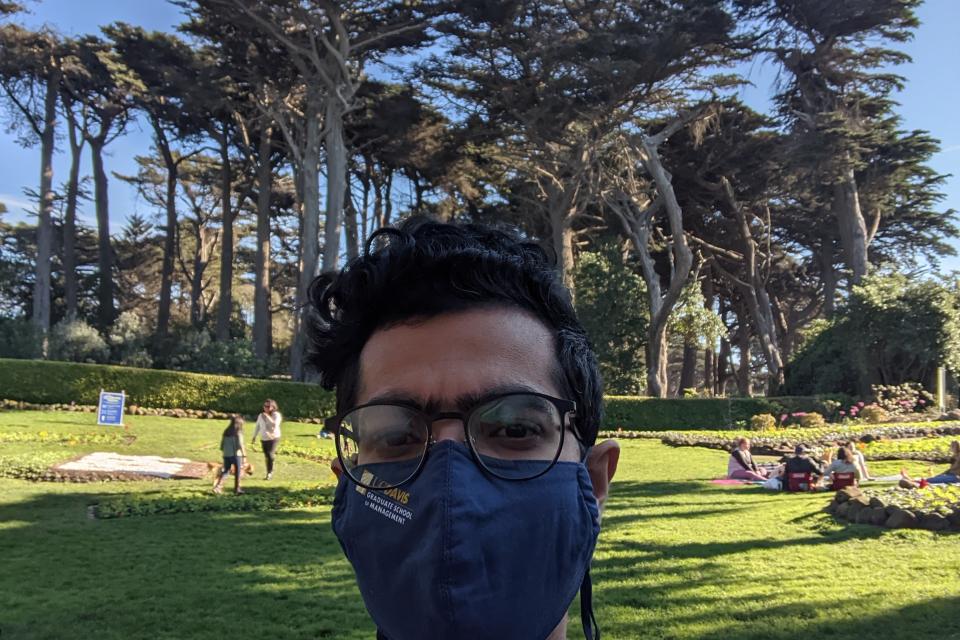 The day I received my admittance from UC Davis for the M.S. in Business Analytics program was the highlight of 2020. Unsuspecting of what was about to hit the world, I celebrated with family.
When the pandemic hit, like thousands of other people, my plans seemed to have shattered. Until, I got a call from Shachi Govil, the associate director of the MSBA program. She told me that my I-20 form was available and that the visa offices will be opening in India soon. I took my shot and applied. My emergency visa was rejected, but I persevered.
The UC Davis staff worked with me all through these troublesome times. Although some students chose to defer their admissions to next year, the risk versus reward ratio for this decision was in my favor, and I went for it. I finally got my visa and booked my tickets the same day. All this happened in a matter of just 16 days. I might have broken some sort of a record.
What hooked me to UC Davis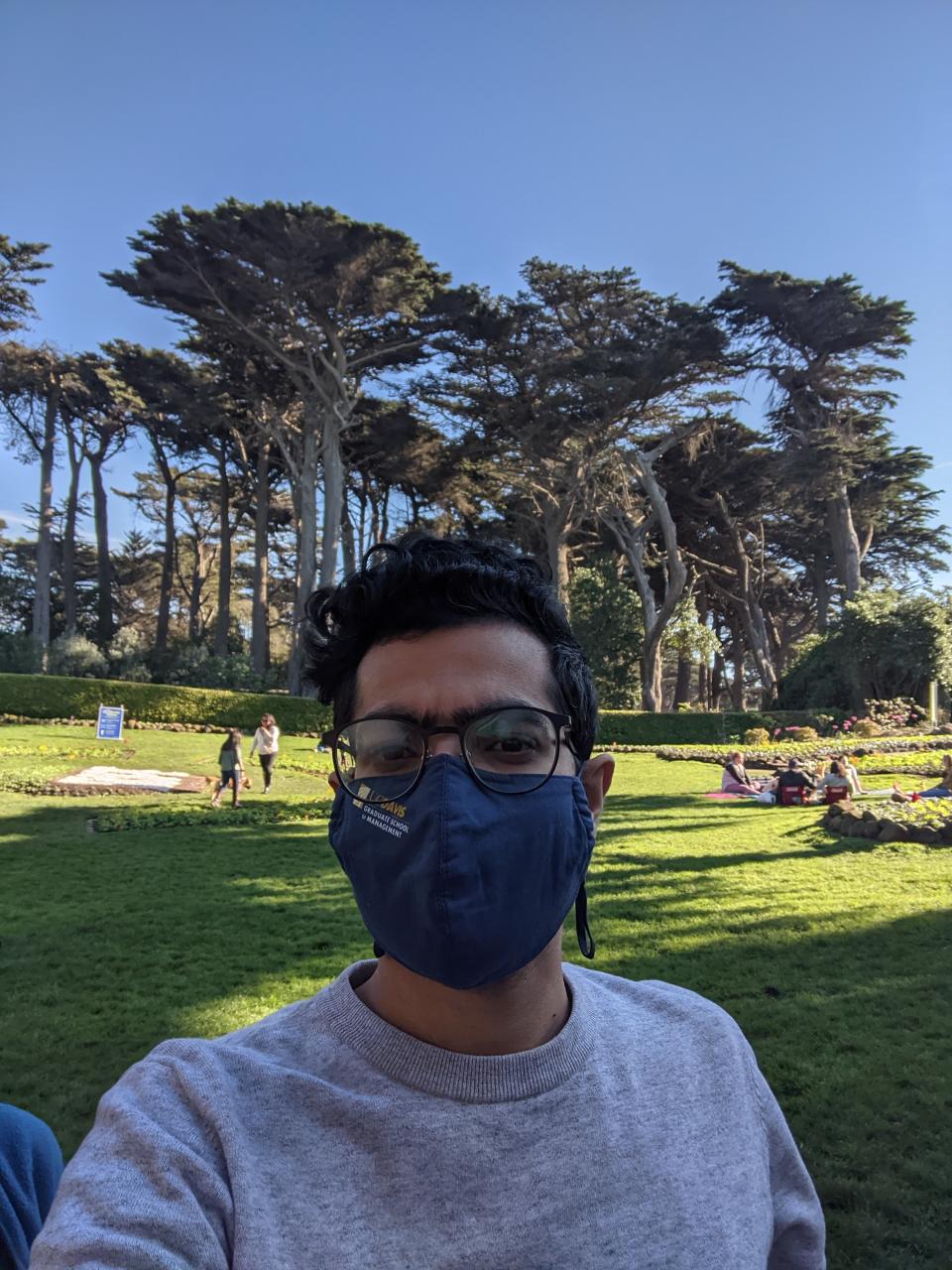 The program is located in San Francisco, the heart of big data technology. The program stands out from others due to it year-long practicum. The opportunity to implement what you learn in class on real-world problems and create relationships with client companies attracted me to the UC Davis program. When I applied, the UC Davis program was ranked 6th in the world by QS for "Value for Money." Since then, UC Davis has moved up to 4th in the world for this measure of return on investment.
I joined the UC Davis MSBA program to deepen my understanding of the field of analytics while staying current with industry trends. The practicum provides this opportunity. It is a parallel track with the coursework which allows us to learn from the industry and make the classroom discussions richer. At the same time, the team practicum enables us to leverage our learnings from the class in our delivery to our client's needs.
Connecting virtually with my classmates
I was going to be a part of a batch that was brave enough to start their academic journey at the peak of the biggest pandemic of the century. Ironically, it has a nice ring to it. My classmates and I started our journey on August 11 with a group Zoom call. We joined from different time zones, backgrounds. 
I started the program, virtually, from India until my visa was approved. The program held special evening classes to accommodate those of us who started abroad.
Once I reached the U.S., in these unprecedented times, we networked a little differently. We would collaborate and work on projects over Zoom and formed study groups over Slack.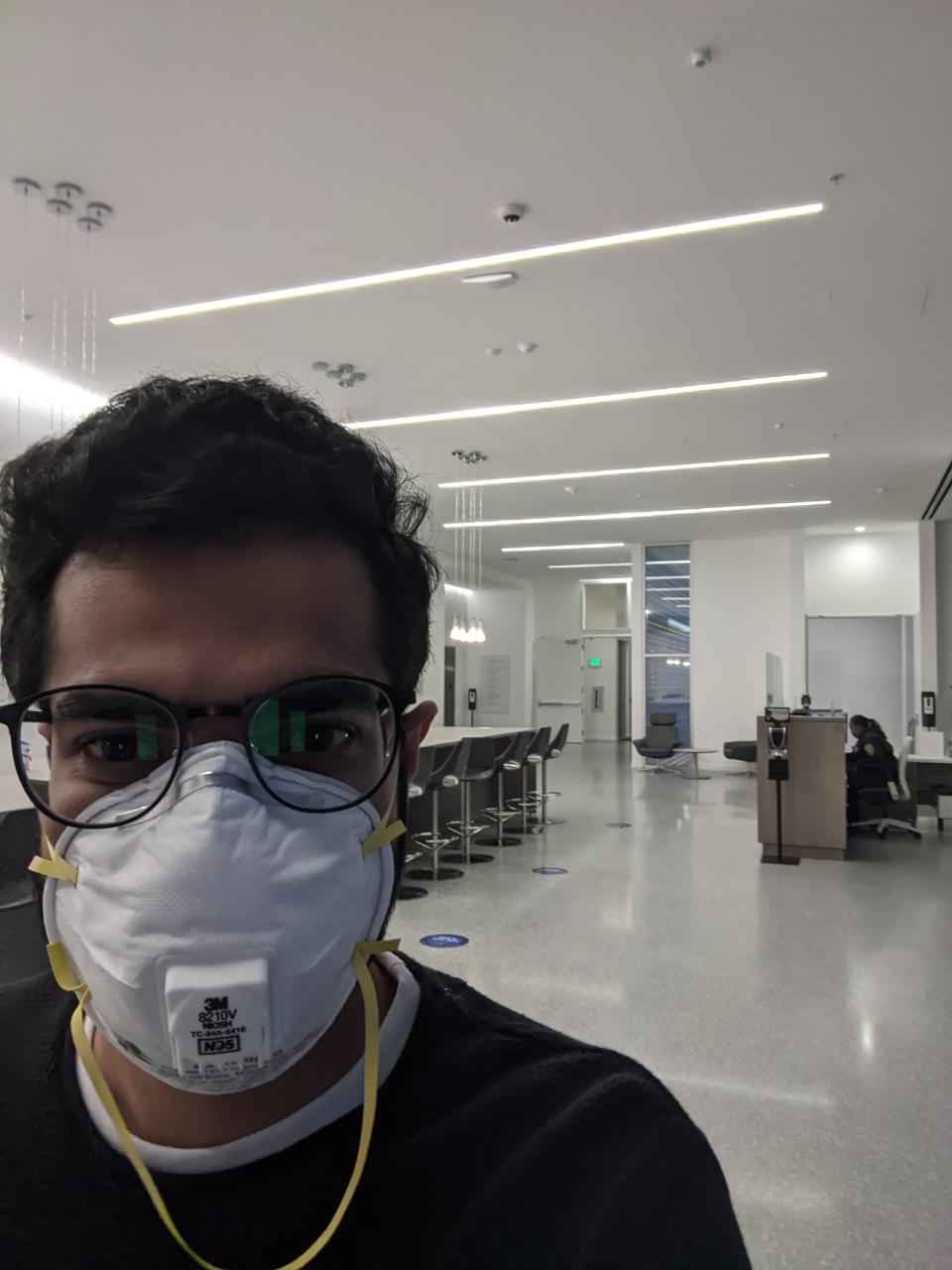 I participated in an international analytics challenge with two of my classmates to test our mettle. We were pitted against 1,600 other teams around the world. We spent our days virtually together all the time. Breaking the problem down to sizeable action items, formulating, proving and disproving hypotheses. In the process, we honed our analytical and interpersonal skills. In a time when the world is relying mainly on virtual conversations, it is paramount that we improve these skills to maintain a sense of community and understanding.
One of the highlights for me were the in-class breakout sessions where I got to know a lot of my classmates and had intense brainstorming sessions with them. The program offered one course on-campus and it was exciting to attend the class in person with all the COVID-19 precautions in place. The campus is in the heart of the financial district of San Francisco, and I can't wait to be there more often when this pandemic settles down. I would have loved to attend all the classes on premise.
What does the future hold for the analytics industry?
Digital transformation accelerated in 2020 due to COVID (well, due to lockdowns around the world) and will continue into 2021. More companies will sell directly to consumers online and more digital capabilities will be needed to service customers digitally. Efficiencies in call center will need continuous improvement and supply chain analytics will increase in importance in companies (think of all the current supply chain issues that analytics could solve!). All of this will require more and more data and analytics, both traditional analytics at a larger scale for decision making and AI/machine learning for automation.
With a greater demand for data analytics for decision making, data literacy will also accelerate. Analytics organizations have only limited bandwidth so more emphasis will be put on training staff in non-analytical roles to use and leverage data. Central analytics organizations will likely do more training and governance as analytics moves closer organizationally to the level where key decisions are made.
---
About me
I'm an ex-Mu Sigman and worked as a data science leader. I wanted to share this post as I remember being in your position and can imagine all the questions that may be popping in your head. I wanted to share my experience and I hope that it helps you.
 
Please do reach out to me over LinkedIn in case you have any queries.