A New Breed of Business Leaders Emerge from Pandemic
"COVID-19 has become our deepest learning and adaptive challenge"
The past few months have been one of the greatest challenges of our generation. This global public health crisis will resonate for many decades to come. Just a year ago, as our cohort started the Bay Area Part-Time MBA journey at UC Davis, today's reality was virtually unthinkable.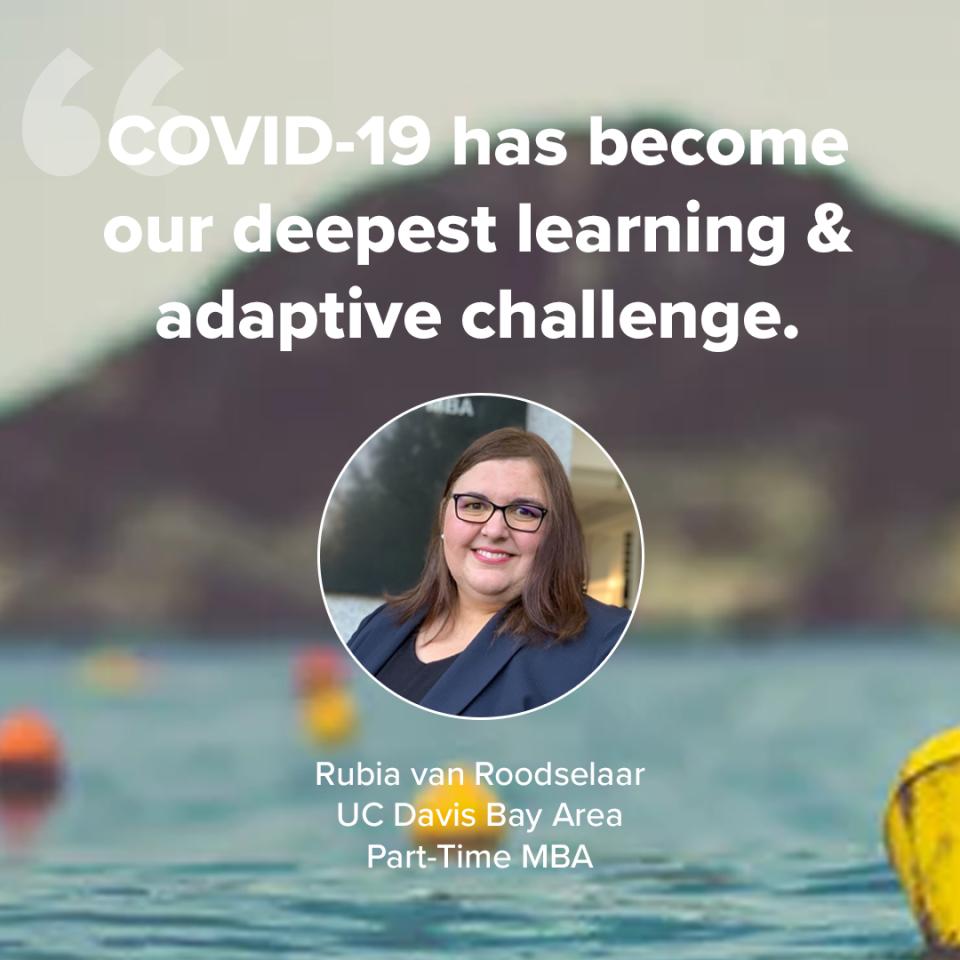 We've since entered a new era of challenges as we live through and witness a once-in-a-century pandemic. We are learning from books and case studies with concepts, strategies and solutions that we have to update daily as new economic, regulatory and business models are disrupted in the current environment.  
As students and working professionals, we're at the forefront of this jarring transition. We started the year keen to learn what was in our program syllabus. Now, we're diving into theories that are possibly irreversibly changing. Businesses are adapting, moving online with touchless, sometimes cashless options. Every aspect has been revisited due to unprecedented challenges. 
Our classroom environment has become a lab of creative problem solving. We are learning alongside our professors. The content is continuously evolving as we attempt to forecast what's ahead.
It is as if we dived into a swimming hole and have not yet reached the bottom, hoping to see through the air bubbles rising right before our eyes. Hoping that the turbulent waters clear so that we can push ourselves up from the bottom of this dive, rising above the resistance to catch our breath. 
But it's still dark and murky water. The myriad of uncertainties are still floating before our eyes. We learn and adapt while helping map the changes that will endure past today, past the decade, and well into the future—written and studied in the aftermath.
Changing The Status Quo
Pundits suggest the job market is changing and some say MBA students are struggling without face-to-face networking sessions or in-person internships. Many feel that this is a loss in our learning experience. Yet, the COVID-19 pandemic has become, in itself, our deepest learning experience and adaptive challenge.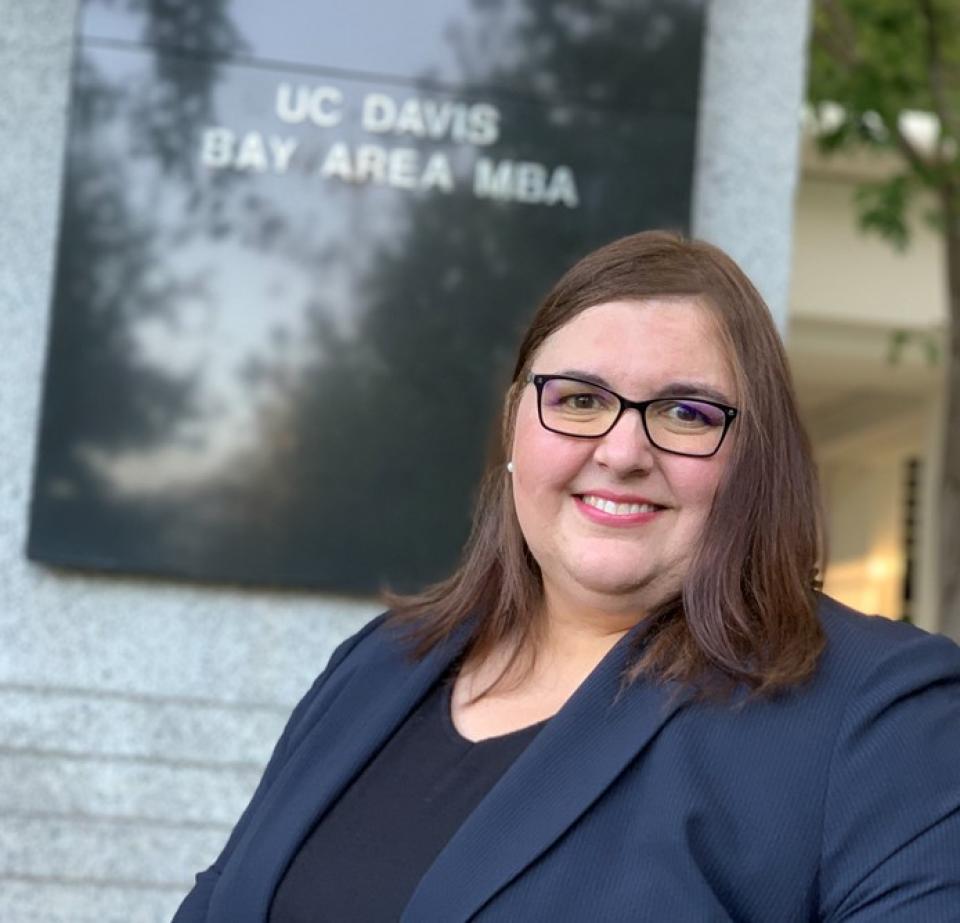 Not only is our virtual classroom a lesson in adaptability, but we're dealing with so much more—all of the global challenges affecting our family, our careers, our economy and life around the world.
As we transition into this new reality, we will come through with a greater sense of our impact in changing the status quo. We're approaching post-pandemic life with an increased, even magnified resilience and a newfound willingness to overcome the seemingly impossible.
As we adapt and rise above the tide, we embrace what is ahead and optimize our outcomes. It will not only strengthen us, but also propel a new brand of leaders, both inside and outside the classroom.