SIEML a Roadmap to Business School
Discovering UC, one business school at a time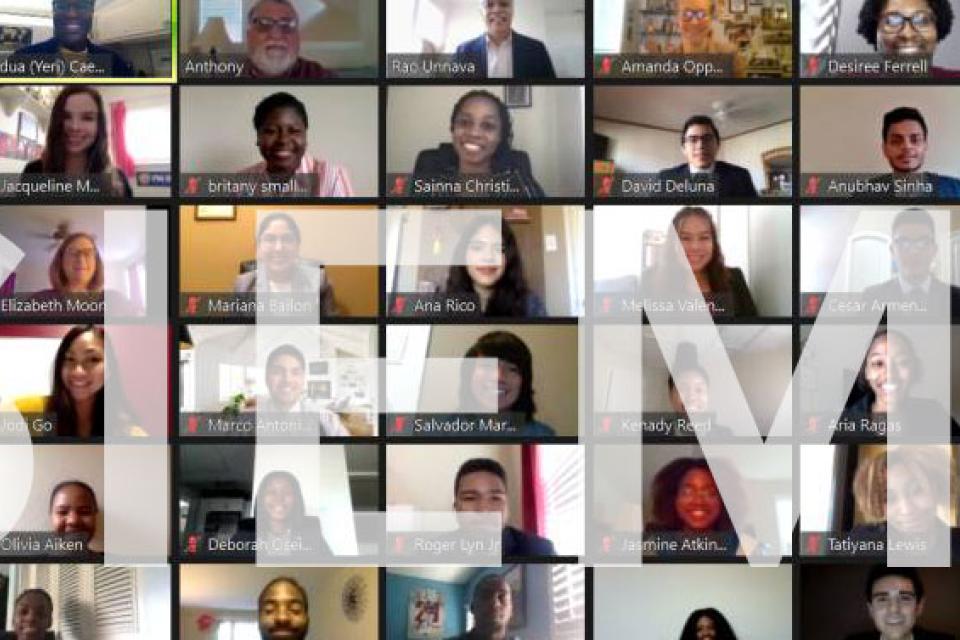 Editor's note: The University of California's Summer Institute for Emerging Managers and Leaders (SIEML) offers an immersive business and career leadership experience for sophomores or juniors at an HBCU (Historically Black College and University) or HSI (Hispanic Serving Institution). The program rotates annually to each of the six UC business schools. The UC Davis Graduate School of Management hosted a virtual SIEML experience from May 17 - May 28, 2020.
This past May, I was one of 40 undergraduates invited to join the 2020 cohort of the UC Summer Institute for Emerging Managers and Leaders (SIEML) program hosted by the UC Davis Graduate School of Management. Our group from HBCUs and HSIs nationwide were ready to meet in Davis for an exciting two weeks together.
I was proudly representing The University of Texas at El Paso. I had counted down the days. My bags were packed. I was ready to travel to California, meet and learn from leaders of each University of California business school, and interact with like-minded students interested in pursuing a graduate business degree.
Unfortunately, the COVID-19 health pandemic prevented us from physically visiting the campus. Instead, our cohort became the first to participate in an all-virtual program, tuning in sheltered-in-place for the 11-day conference.
"The SIEML team delivered the most engaging virtual program I have had the pleasure of being part of." — Alejandra Nevarez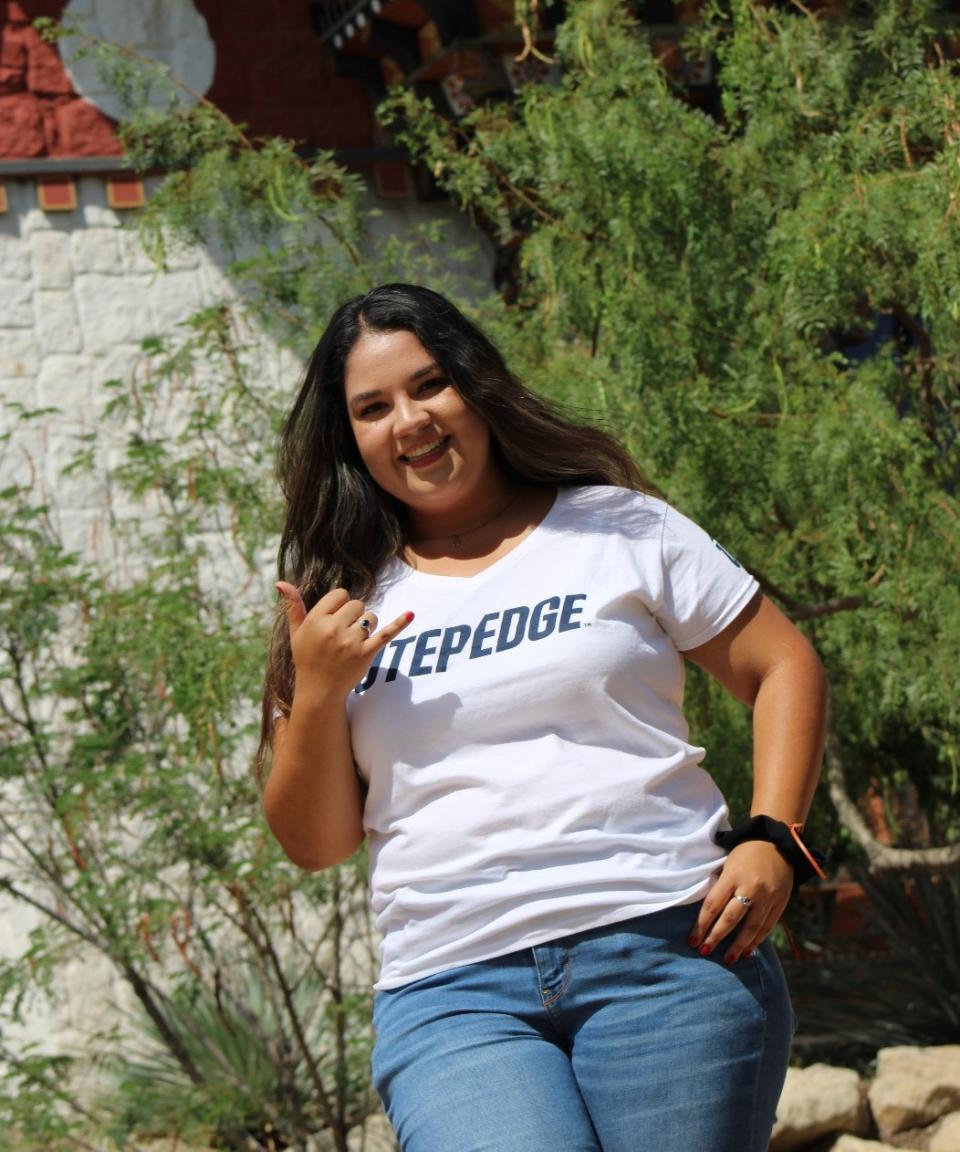 During the program, we became more familiar with the nuances of each of the six UC business schools that sponsor the program—UC Davis, UC San Diego, UC Berkeley, UC Riverside, UC Irvine and UC Los Angeles.
We covered much ground about preparing for graduate business school, from understanding the GRE and the GMAT, to presenting real business solutions in a case competition. The interactive experience allowed students to develop their business student identity.
For me, SIEML was a life-changing experience. It was the perfect introduction to learn from top educators and connect with industry leaders who are making significant impacts in their communities.  
The Road to Business School is Anything but Linear
While in college, I have experienced many road bumps that have required me to reflect on my personal goals and reassess where I see myself going next. It was comforting to discover that many current MBA students and alumni we met from Davis and other schools agreed that the road to business school is anything but linear.
There will never be a set path for everyone. Some may transition to business school right after college, while others enter the workforce and decide an MBA is just what they need to move up at their company or in their industry. Some see it as a career enhancement, while others see it as a career developer.
Image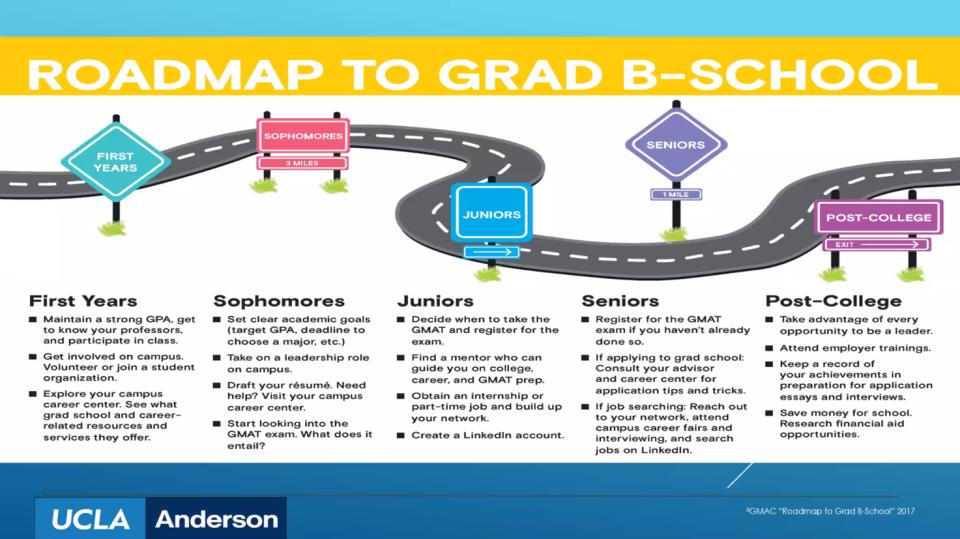 This is why programs like SIEML are so important—it is essential to make connections, talk to recruiters, engage with business organizations, and set flexible, realistic goals to find the best time to pursue a graduate business degree.
After learning about many useful tools at SIEML, such as this excellent roadmap to business school template from UCLA's Anderson School of Management, I'm confident I can stay on track. Taking the GRE is next on my list.
Personal Fit Matters More Than Any Ranking
Finding the perfect business school is a lot like finding your partner in life.
You want to make sure that the school you choose is the right fit for you, and you are the right fit for it.
I'll break it down:
Personal fit will matter more than any school ranking—It does not make sense to go to the top business school if its focus does not help you land your dream job after graduation. Take the time to think about where you are going and how a specific program is going to help prepare you to get there.
 
Be demanding about your expectations from business schools—Ultimately, the school you pick will provide an opportunity to develop your professional self. Be smart about your choice, and set aside the rankings, which don't matter as much.
 
Focus on the programs and specializations offered at different schools—Be on the lookout for organizations you can join, and ask questions to see what the culture and community are like. Be holistic when reviewing your options.
When I get ready to apply, I plan to set aside ample amount of time, and narrow my selections, look at return on investment, rankings and the school's culture as deciding factors. Only then will I know that I've made the best possible choice.
"SIEML alumni are eligible for one-to-two years of complete fee and tuition fellowships at any of the six UC graduate business schools, which is an incredible opportunity." — Alejandra Nevarez
Understand What Makes You Unique
Every recruiter and an admissions officer will tell you to reflect on what makes you unique, but SIEML stressed the real meaning behind this pro tip. UC San Diego Rady School of Management Dean Lisa Ordoñez shared her advice with us. "Reflect on your essay responses and ask yourself, 'Could someone else have done this?'" she said. I know that I must embrace my individuality on my application, because having confidence will help you find the right school.
Image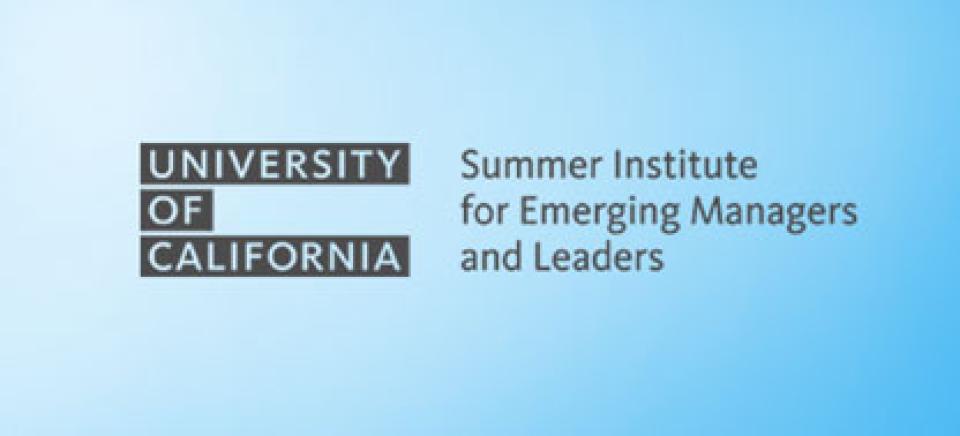 There is an undeniable power to be true to ourselves and to understand our journeys. Ask yourself: What makes me unique? What is it that an admissions officer is going to read and make them remember me after reading through a pile of applications?
When SIEML ended and we said our goodbyes, I left feeling more empowered, energized and inspired to begin preparing to pursue an MBA.
I continue to reflect on the invaluable lessons learned, all the shared tips and the many connections I made over the 11 days. This program helped me understand why an MBA is in my future. I cannot wait to share this fantastic opportunity with other HSI and HBCU students.