Speed Networking: Building Connections with Successful MSBA Alumni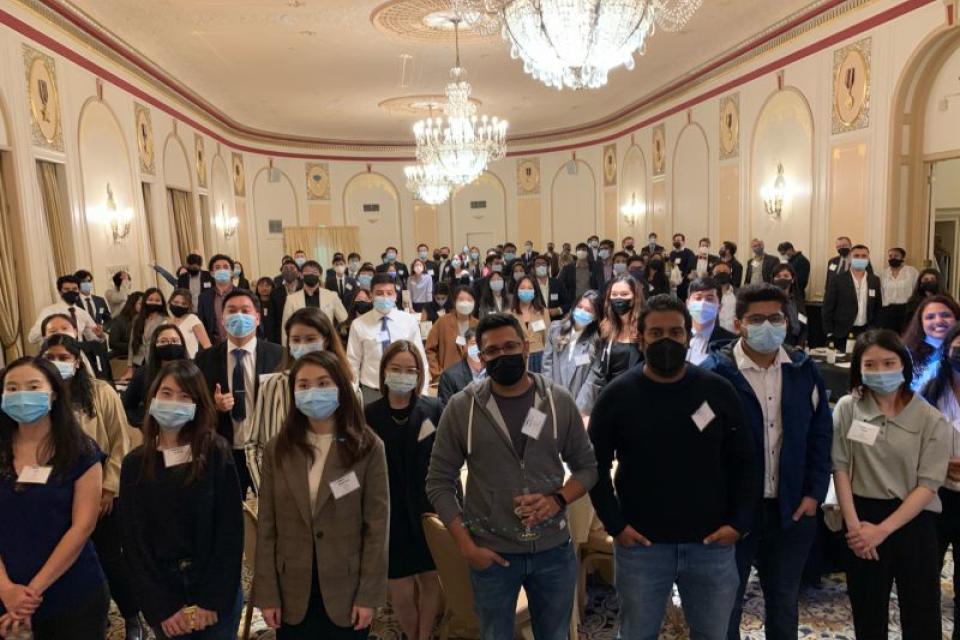 Developing communication and networking skills in combination with analytical acumen is essential for preparing for our careers as business analytics professionals.
One of the many advantages of the UC Davis MSBA in San Francisco is the opportunities we have to connect with industry executives and leaders.
Though it may feel awkward to step out of our comfort zone, speed networking events provide a great safe place for us to practice our pitches.
Recently, 20 MSBA alumni from 18 companies shared their insights with us.
By connecting with MSBA graduates who work at top companies, such as Amazon, BlackRock, eBay, Meta, PayPal, PG&E, Samsung, Tesla and Uber, we also pick up skills for interviewing and are able to stay up-to-date on trends in data analytics.
Avoid Rookie Mistakes
Before meeting for the speed networking session with the alumni, program leaders and student leaders organized a refreshing prep workshop for us.
Student leader Asha Mairh and MSBA Executive Director Amy Russell shared key perspectives of networking and building long-term relationships with sincerity. Amy told us that giving speakers your undivided attention can result in mutual benefit and help develop deeper conversation. She stressed that a short but memorable opening personal pitch should be well-practiced practice. Asha shared the importance of identifying our goals and doing the necessary research so we could ask compelling questions to get the most out of the event.
Strong Alumni Support
The MSBA graduates are remarkably responsive and generous with their time as an all-star cast volunteered to meet with our class: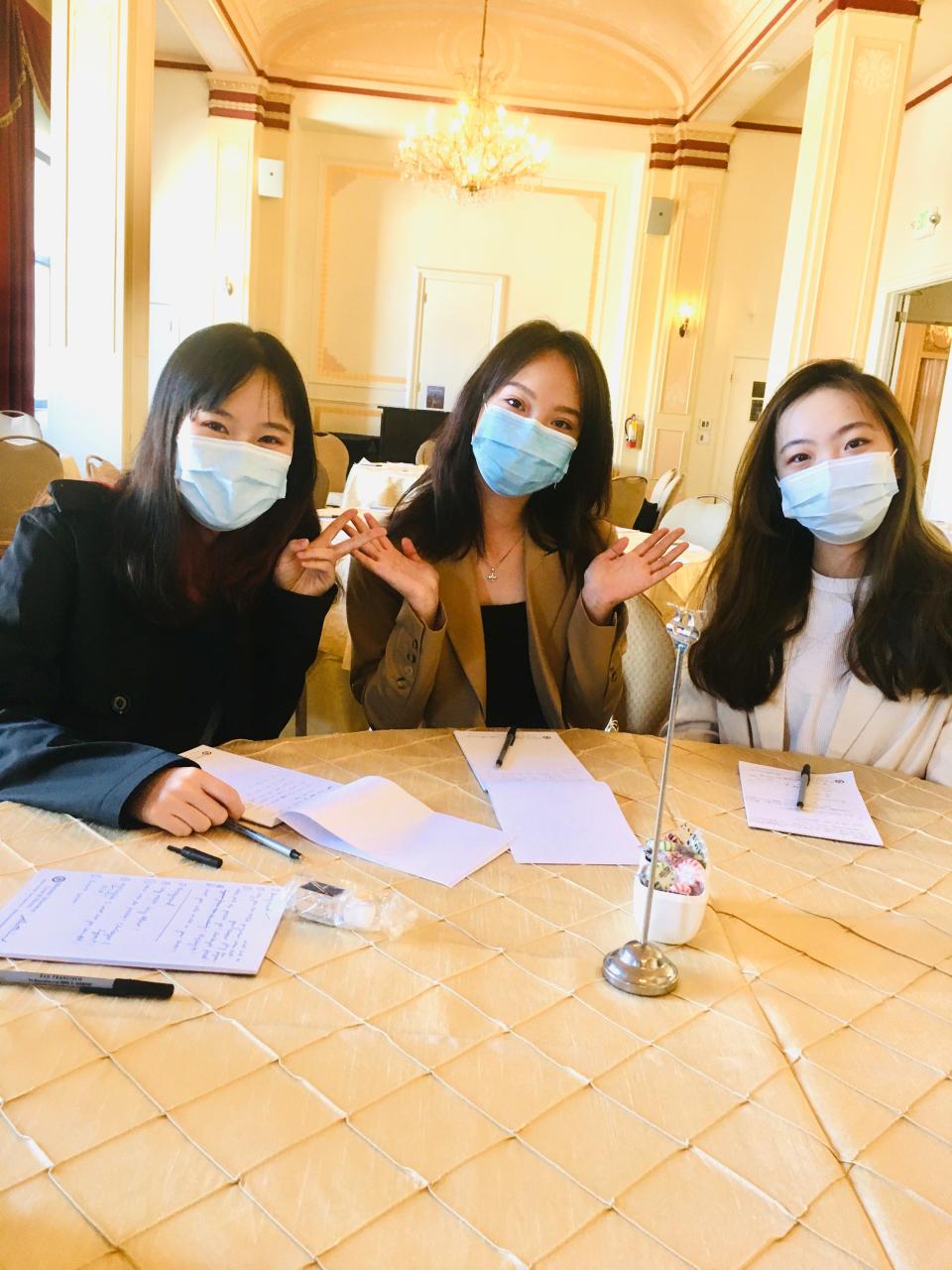 William Gao MSBA 19, Media Analytics Manager, Instacart
Katrina Gong MSBA 19, Data Scientist, Uber
Mitesh Jain MSBA 20, Business Intelligence Engineer, Amazon
Teju Karunakarbabu MSBA 20, Senior Program Manager, NextRoll
Edwin Liu MSBA 21, Data & Analytics Lead, PG&E
Chloe Liu MSBA 19, Customer Analytics Analyst, Zendesk
John Loretizo MSBA 20, Data Scientist, Tesla
Letian Ma MSBA 21, Business Intelligence Analyst, Mercari US
Jessica Padolina MSBA 21, Global Business Intelligence Associate, BlackRock
Nidhi Patni MSBA 20, Risk Analyst, eBay
Sonic Prabhudesai MSBA 18, Client Solution Manager, Meta Platforms (Facebook)
Mona Rastogi MSBA 20, Payments Analyst, eBay
Ashwin Suresh MSBA 19, Senior Data Analyst, Epic for Kids
Helen Tang MSBA 19, Data Science & Analytics, Uber
Ayush Tripathi MSBA 20, Senior Consultant, Fractal Analytics
Swati Vaishampayan MSBA 20, Data Science and Strategy, PayPal
Shivam Verma MSBA 20, Manager of Digital Analytics at Samsung
Chloe Wang MSBA 21, Decision Sciences Analyst, 3Q Digital
Rebecca Wei MSBA 21, Enterprise Insight Analyst, Zendesk
Lin Zhu MSBA 20, Data & Insights Analyst, Tesla
Hailing from diverse backgrounds, the alumni offered us a blend of experience and advice. After short introductions, we met with speakers in small groups of five to six students for multiple rounds of networking. Alumni talked about interview tips and strategy, the use of analytics in industries and how to make smart decisions in the workplace.
Here are my three major takeaways:
Be a Salesperson for Your Ideas
MSBA graduate Sonic Prabhudesai from Meta emphasized the importance of storytelling. "Without a decent story, a million-dollar idea sounds just like a mediocre one," he noted. MSBA Director of Analytics Strategy Sanjay Saigal agreed: "Gold will only shine after it is unburied."
Building an appealing storyline is never easy. One of our student teams just won first place worldwide in the 2021 Adobe Analytics Challenge. The trio said it took them two weeks and several endless nights to find the most reasonable metrics. "It was so thrilling when we suddenly found one metric that complemented our conclusion and another that magically pieced together to form as the axis of our whole customer segmentation map," said team member Yuchen Zeng.
Go from Dreamer to Doer
Interviewing for the right role can be a long journey. Swati Vaishampayan from PayPal shared an extensive list of useful tips to reach out to alumni and hiring managers. As a skilled LinkedIn user, Swati shared tactics on finding job openings and hiring firms via multiple channels and search queries. "It is more efficient when you search with a purpose and know the tricks of using LinkedIn," said Swati.
When you get the chance to interview for your dream company, be prepared. Ayush Tripathi from Fractal Analytics and Helen Tang from Uber gave us their opinions about cracking the technical interview. Tang systematically walked us through both coding and product interview preparation. Tripathi posed a SQL challenge and shared his method to work things out when momentarily stumped by a hard technical interview question.
"Get familiar with the SQL flow and ask questions for clarification when you currently don't have any ideas." he said, "the most important thing is to show your methodology and correct understanding of the problem."
Both alumni shared recommended websites and books.
The Highest Level of Understanding is Explaining
Shivam Verma from Samsung shed light on what factors determine a good candidate from a manager's point of view. Having worked in both junior and senior positions, Verma elaborated that the priorities of coding and leadership skills are different in different phases of our career. However, communication skills remain equally important in every phase of our career.
Having worked at both a startup and a large corporation, Edwin Liu, who is now working at PG&E, also emphasizes the importance of communication. Liu said that he reported directly to the C-suite when working at startup and communicated across teams when working at the large firm. "It is important as data scientist to explain your methods and ensure others understand you," Liu said.
This was an amazing opportunity for our class to meet and learn from the valuable experiences of so many alumni in a single evening.