Taking the Leap into Accounting at UC Davis
Bringing my skills from higher education to a new calling in MPAc program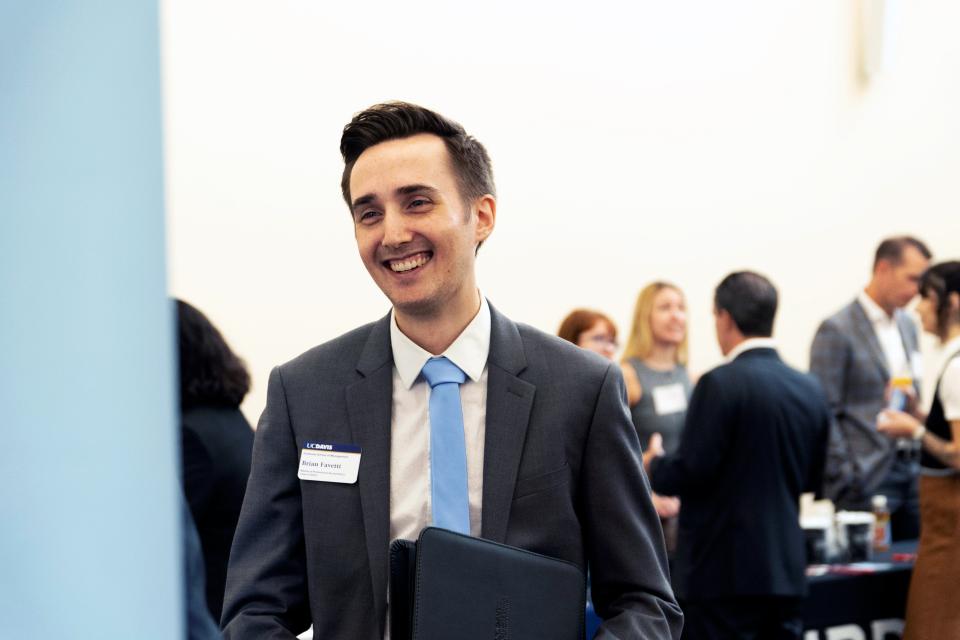 2020 changed my life forever.  
COVID-19 was radically changing the world, and I worried that I was standing still. The pandemic brought with it self-reflection—and a necessary reprioritization of my life. I knew I needed to push myself forward professionally; I wanted to begin building a better, more secure future.  
I had been working in higher education for a few years and was surrounded by people who had gotten their master's degrees. I could see how successful my colleagues were, and how their graduate education had provided them with the tools for their success. I began to think seriously about where I wanted to take my career and how I could prepare for my best future.  
After researching graduate degree programs that would jumpstart my career, the UC Davis Master of Professional Accountancy (MPAc) stood out. It offers a path toward an in-demand career and a professional license that is valued worldwide: the Certified Public Accountant (CPA). And, the MPAc program is renowned across California and nationally, and has strong industry connections with firms and businesses throughout Sacramento and the Bay Area. I wanted to stay in the Sacramento region to be close to my family.  
After talking with advisors at UC Davis Graduate School of Management and further researching careers in accounting, I determined that the MPAc program was the right fit. Here's why: 
Every Company Needs Accountants 
Accountants are the lifeblood of the business world. Accountants are in high demand whether you're interested in private industry, public accounting, government or nonprofit organizations. The work is truly diverse: accountants inform business decisions with accounting data and information; they help plan tax decisions; they audit financials to provide assurance for investors.  
An accountant thrives in a variety of settings. You can work for a Big 4 firm, a small accounting company, a corporation, or the state or federal government. You could work as an IRS or FBI special agent, forensic accountant, or fraud investigator. The opportunities and career possibilities are endless. 
A Pathway to Career Growth 
A CPA license opens doors. Whether your long-term goal is to become a CFO, an auditor or a controller, the CPA license can help you get there. I learned that most accounting firms offer set career paths, meaning growth and opportunity are always around the corner. Seeing how much the MPAc is valued and the multitude of options for growth, I knew that this was an investment that would have great returns in my career. 
Use Existing Skills  
Soft skills are just as important as technical knowledge. When I was making the decision to change careers, it was important to remember that the soft skills I had gained in my work in the education field were applicable to the accounting world.  
Communicating with teams, problem-solving, business writing and serving customers are all key to solving complex accounting problems. Working with clients and other stakeholders requires strong communication skills, and complex accounting problems require the knowledge of many accountants working in teams to solve them.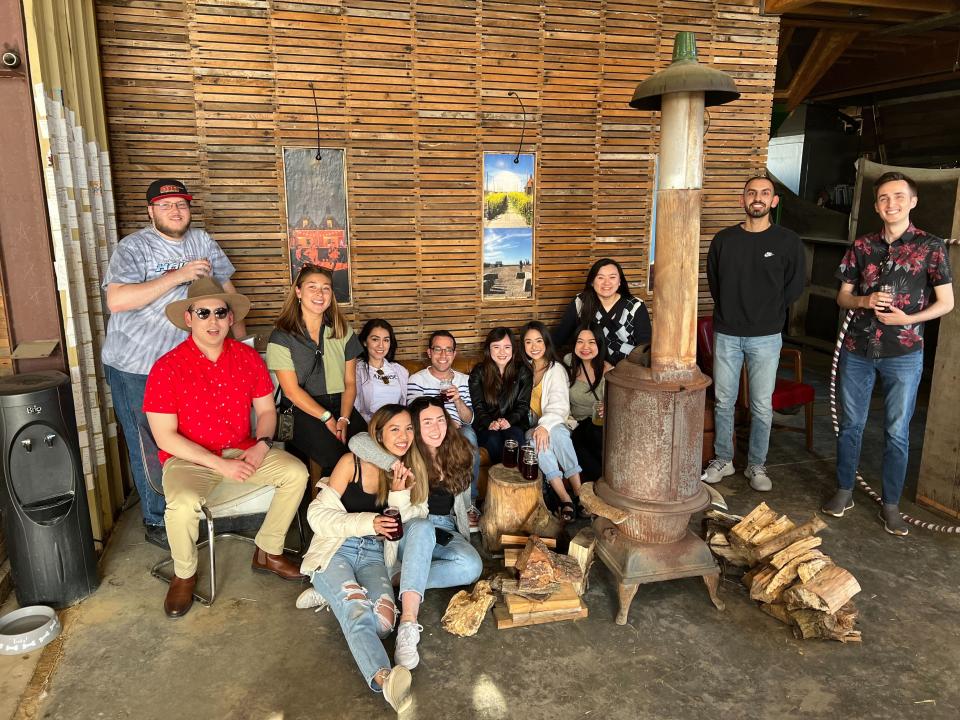 Why UC Davis? 
Thinking about returning to school as a graduate student made me feel anxious. It had been a few years since I received my B.S. in managerial economics. I worried that I might struggle in the fast-paced, graduate classroom. 
Those fears quickly dispersed. The MPAc staff and faculty have been there for me throughout my experience. They support me and care about me—they want me to succeed in the program as much as I want to succeed. If I have any questions or doubts, they are there to help.  
The larger community and spirit of collaboration at the Graduate School of Management are next to none. I have made good friends—personal and professional connections that I will keep throughout my life. I hope to continue to be part of this engaged community as an alumnus and help share the same spirit of community and collaboration with each new class. 
Taking the Leap 
Once I enrolled in the program, my decision was only reaffirmed. My experience began with a whirlwind: a week-long orientation that culminated in a Meet the Firms event where accounting industry companies and professionals visited UC Davis to connect with my MPAc cohort. After just a few months, I've completed my first courses of the year and secured a tax associate position at Campbell Taylor Washburn beginning this summer. 
One of my favorite memories thus far is my Accounting Ethics & Forensic Accounting course. Not only did we learn about the professional code of ethics for accountants, but we heard firsthand experiences from industry professionals, CPAs, lawyers and FBI agents. These exciting, real-life stories gave substance to our studies and insight into the real-world application of accounting.  
I view the MPAc as the first step into a new and exciting future, one that is full of possibilities. Starting a master's program can be daunting and even a little scary, but I've learned to keep in mind that for every stressful or anxious moment, there is a happy moment waiting where you can celebrate your successes with your peers.  
If you're considering the UC Davis MPAc program, my advice to you would be to take the leap—opportunity awaits!