QS Ranks UC Davis MBA in Top 50 in U.S. for Technology and Information Management
Image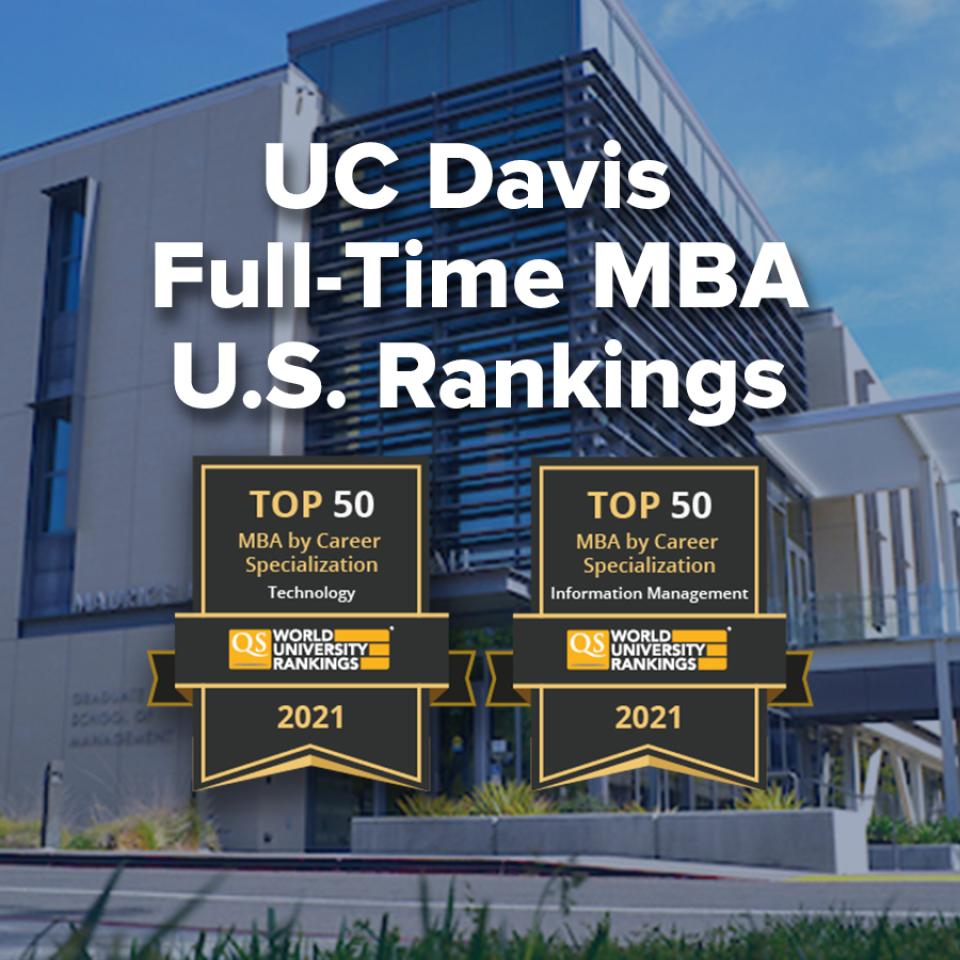 The UC Davis Full-Time MBA has been ranked among the top programs globally and in the U.S. for two of the highest in demand career specializations—technology and information management.
The 2021 QS MBA by Career Specialization Rankings released November 4, 2020, places the UC Davis MBA at No. 32 in the U.S. for technology and No. 48 in the U.S. for information management. QS Quacquarelli Symonds is a global higher education think-tank and compilers of university rankings.
According to QS, their career specialization rankings provide insight on the comparative quality of MBA courses for those wishing to reach the upper echelons of the business world.
The ranking focuses on seven high-demand specializations: consulting, finance, entrepreneurship, marketing, operations management, information management and technology.
For each, QS compared career placements, employer reputation and research strength at each university and ranked their combined scores. It includes the expert insights of 54,000 employers regarding the quality of graduate produced by each program. The ranking publishes the top 100 ranked MBA programs in the respective specializations and covers study opportunities from more than 20 different countries and 80 cities.
"We're a major player and purveyor of graduate business talent in the tech sector—and far beyond. Innovation and technology are not only about traditional tech; innovation and tech today drive every sector, from finance and healthcare, to agriculture, automotive and transport," said Antoine Broustra, senior director of career development at the Graduate School of Management.
"Companies across the spectrum need collaborative leaders to manage innovation and technology and grow their business," Broustra said. "Our graduates are meeting the demand."
Image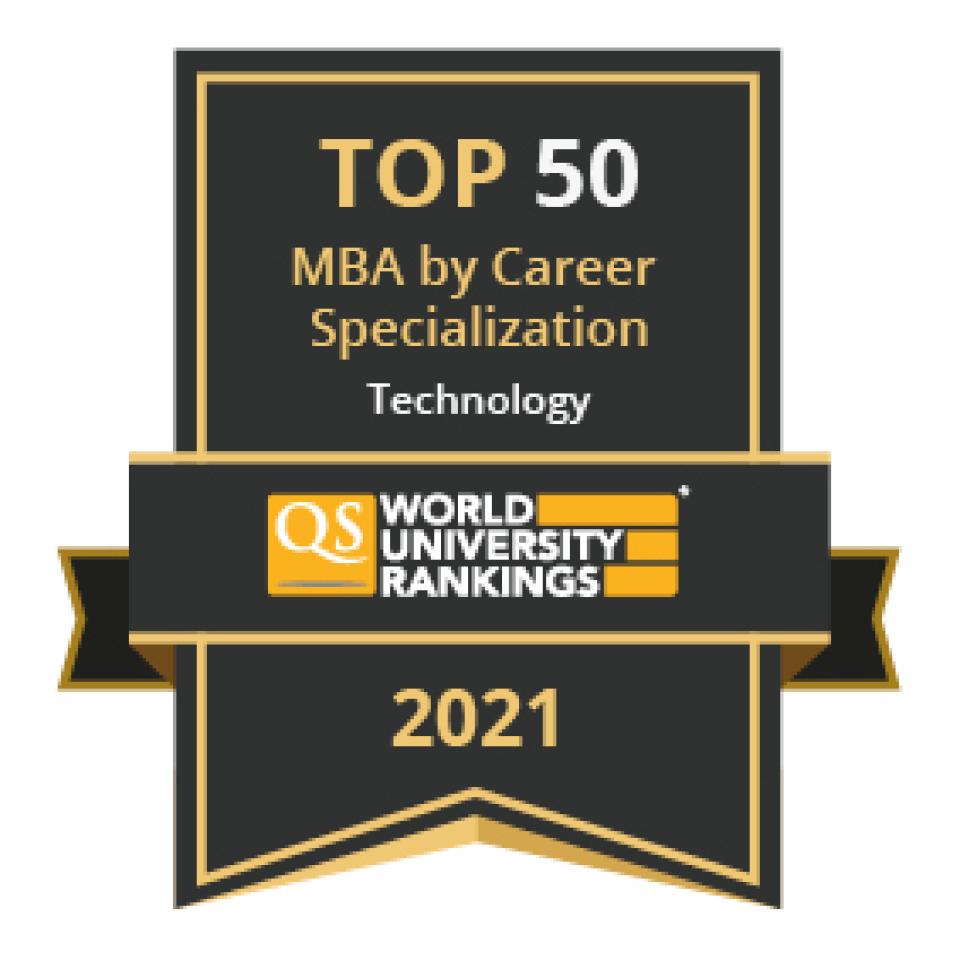 With high scores in research strength (74) and career placements (69), the UC Davis Full-Time MBA program earned a top 50 spot globally and the No. 32 spot in the U.S. in the technology specialization category with an overall point score of 63.4.
QS Methodology
The 2021 QS MBA by Specialization Rankings builds upon the 2021 QS Global MBA Ranking. Data is collected from the long-standing QS Global Employer Survey, QS Business School Survey and Elsevier's Scopus database, the world's largest repository of academic journal data. Their rankings are made up of three broad categories, which are comprised of six indicators that are weighted differently based on the specialization in question. View their methodology.
LEARN MORE
QS MBA by Career Specialization Rankings 2021: Technology Rankings >
QS MBA by Career Specialization Rankings 2021: Information Management Rankings >
QS School Profile - UC Davis Graduate School of Management >