UC Davis Graduate School of Management Recognized as Military Friendly® School
Supporting students on active duty and veterans
Image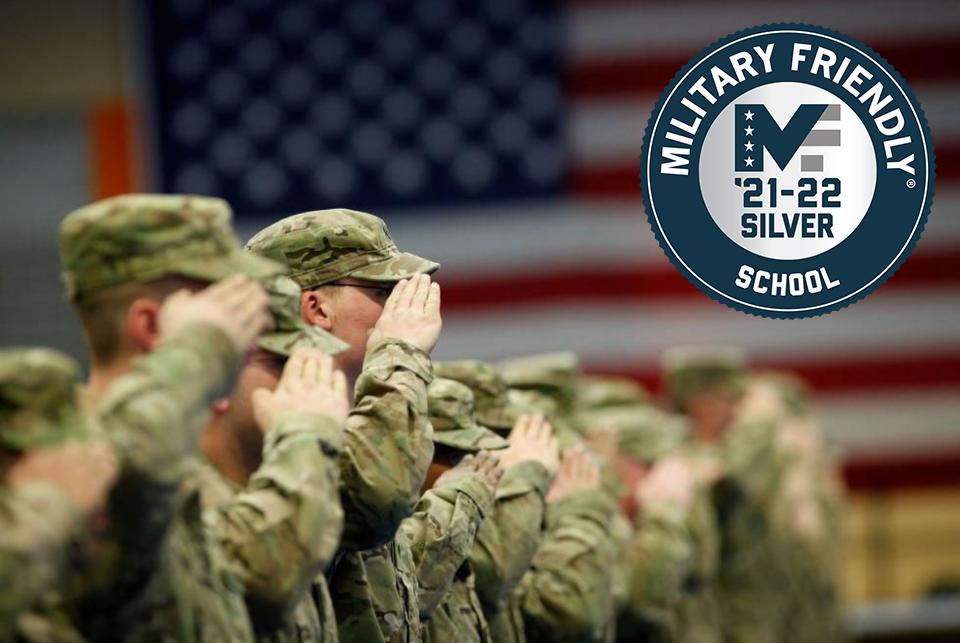 (Davis, Calif.) — The UC Davis Graduate School of Management has been named a Silver level 2021-2022 Military Friendly® graduate school by militaryfriendly.com.
 The Military Friendly® Schools survey is the longest-running most comprehensive review of college and university investments in serving military and veteran students. 
More than 1,200 schools participated in this year's survey and roughly 750 schools earned Military Friendly® School distinctions. Military Friendly® Schools are leading institutions that have earned the elite Military Friendly® designation.
Silver Award winners have programs that scored within 30 percent of the 10th-ranked institution within a given category.
We're proud of our student veterans and their achievements inside and outside the classroom.
"Attending the Graduate School of Management has been a fantastic experience for me as a student veteran. In the classroom, professors and fellow students have valued the unique perspective military service brings, and the career development staff have been steadfast advocates for the exceptional leadership and management skills veterans bring to the business world." — Brandon Quackenbush MBA 19, U.S. Navy, 2008-2014
The UC Davis Graduate School of Management welcomes applicants from the various branches of the military and is committed to making merit scholarship and financial aid available to qualified military personnel. Learn more >
About Military Friendly® Schools Designation
The Military Friendly® Schools list is created each year based on extensive research using public data sources for more than 8,800 schools nationwide, input from student veterans, and responses to the proprietary, data-driven Military Friendly® Schools survey from participating institutions. The survey questions, methodology, criteria and weighting were developed with the assistance of an independent research firm and an advisory council of educators and employers. The survey is administered for free and is open to all postsecondary schools that wish to participate. To learn more about the methodology, click here.
Media Contact
Tim Akin, Graduate School of Management, (530) 752-7362, tmakin@ucdavis.ed