My Salute to Service: Check on a Veteran This Week
Pandemic has led to more veteran suicides, but you can help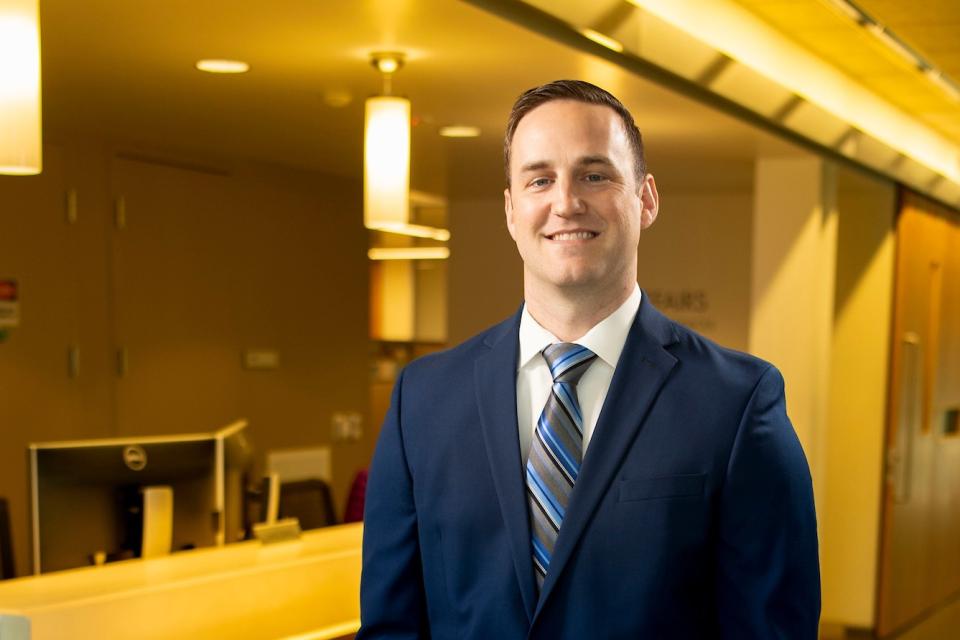 There's a level of brotherhood in the military, unmatched in most circumstances. Whether it's born in battle or created through shared hardship, those bonds are formed between groups of individuals who come together towards a common goal. Through deployments, that comradery only grows deeper.
However, deployments come with their own level of hardships. We're witnessing that reality today in the veteran community, especially with the onslaught of post-traumatic stress disorder (PTSD) and coinciding military suicides. 
This time last year, on average 22 veterans committed suicide each day. The COVID-19 pandemic has only exacerbated this crisis. Statistics have shown as much as a 20% increase in veteran suicides this year with spikes of up to 30% among active-duty Army compared to the same period in 2019.
While it's hard to pin this increase fully on the effects of the virus—and the causes of each suicide are complex—this is a problem our community must come together to address. 
This Veterans Day, I ask my fellow service members, my classmates and my community to check on a veteran this week. Be bold to engage beyond salutation and get to know them. Simple gestures can go a long way toward keeping veterans safe, healthy, and in community.
We've all struggled at one point or another during this health crisis, and isolation can elicit increased anxiety for those suffering from PTSD. Today, as we choose to remember the sacrifices our veterans make in pursuit of continued freedom, let's recognize our opportunity to be involved.
A phone call, a note or a conversation will go a long way towards that goal. Ask them about their story. Ask them what they liked and what they didn't like—I guarantee you, if they served in the military, they will share at least a half-hour on what they didn't like. Remember, suffering is often the means which bonds us, memories of which are both treasured and bitter, and easily recalled. In these simple acts, we can remember and honor not just the service, but the person who served and the continued sacrifice which often extends beyond their direct time in the Armed Forces.
Image

Resources are available to all service members, especially those in need. Free, confidential support for veterans in crisis and their families and friends is available all day, every day. Call the Veterans Crisis Line at 1-800-273-8255 and press 1, text to 838255, or chat online 24/7/365.
If you would rather speak directly with another service member, reach out to me at stperry@ucdavis.edu so we can connect.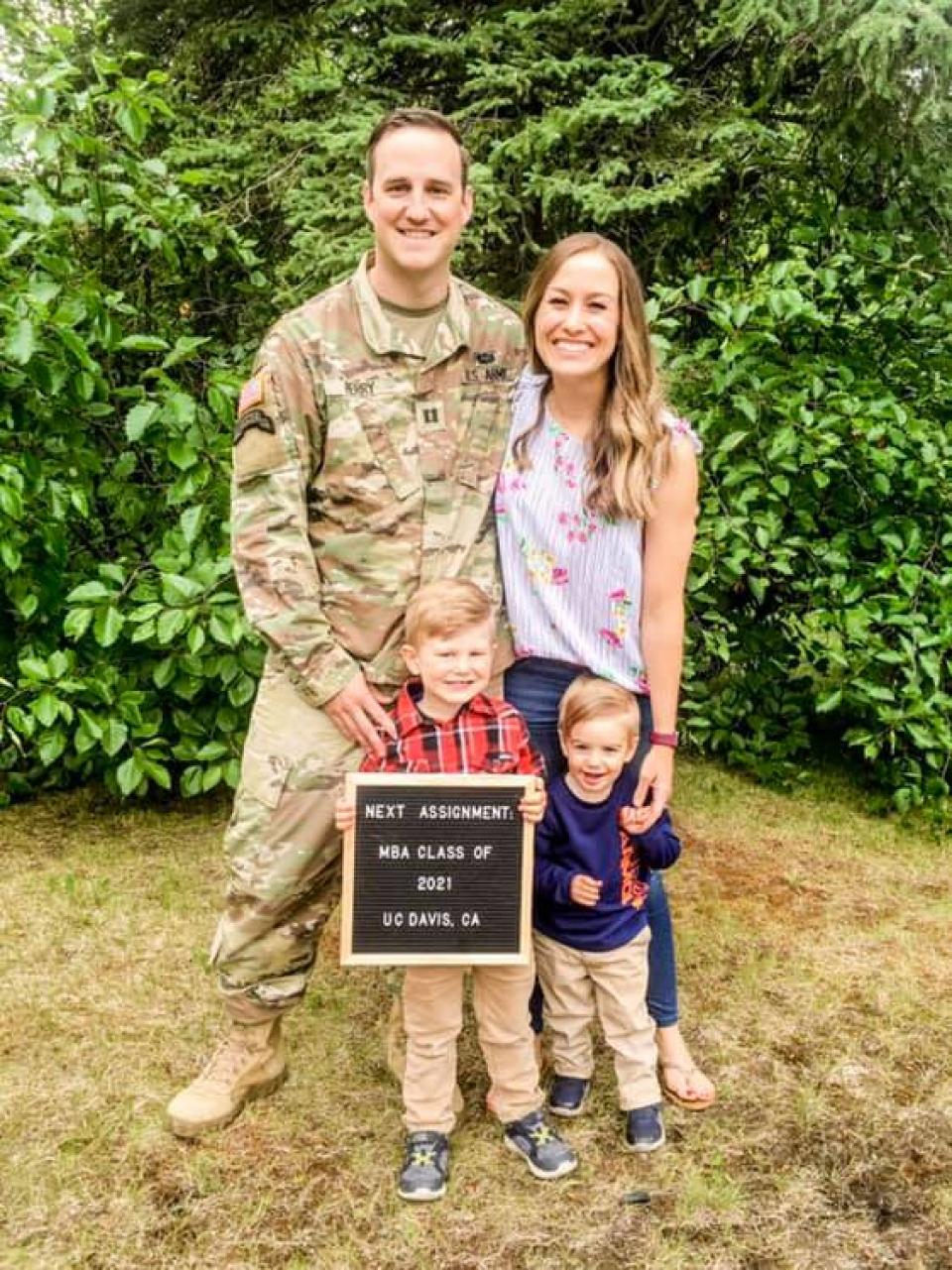 Following Family Footsteps
When my brother Jason joined the Marine Corps after high school, he had just turned 18. I was only 10 at the time, but that had a heavy influence on me. My brother and I were very close and he was a father figure to me. To see him join the military, and the discipline and maturity sown into him, I had aspirations to follow suit one day. I remember trying on his uniforms and recognized how big of a mentor and role model he was for me.
When I decided to go to college, I wasn't exactly sure how/if the military fit. I attended Cal Poly to study agricultural business in 2005, which housed an Army Reserve Officer Training Corps (ROTC) battalion.
Unsure if the Army was the right choice, I found myself attending ROTC events, drawn in by people looking beyond themselves and willing to set aside personal business goals for the nation's. It would be ignorant to avoid the immediate benefit where an ROTC scholarship would help pay for schooling, but for me, my decision to serve was more than that. 
Band of Brothers
I grew up in Northern California, and in high school, I played nearly every sport (not necessarily well), from football and basketball to baseball and track. Playing sports instilled in me this team mentality, where I witnessed what was possible when individuals joined together toward a common goal. Research has shown these environments tend to rival the bonds and emotional ties formed during military service; individuals laboring together as a unit toward a goal larger than any one person.
The 9/11 terrorist attacks occurred while I was in high school. Like for many, it was a pivotal time for me. To see the country come together and to view the resolve of our nation was extraordinary. You saw an incredible spike of patriotism and people came together to serve others and sacrifice for someone else's benefit, for strangers, for the future.
Throughout history, there's a consistent theme. Individuals who weren't necessarily born of great stature or born with incredible skills which would make them singularly brilliant on the battlefield, but who understood their engagements, were more than just about themselves. So they asked where they were needed, banded together with others around them, and determined themselves to success.
Veterans Day History
Think back to the origination of Veterans Day, first celebrated as Armistice Day, which marked the end of WWI and recognizes the sacrifice of those who tarried through unbelievable fighting conditions. This line in the sand to cease the prolonged conflict of men has become a marker to remember all those who have served and what it means on behalf of a grateful Nation.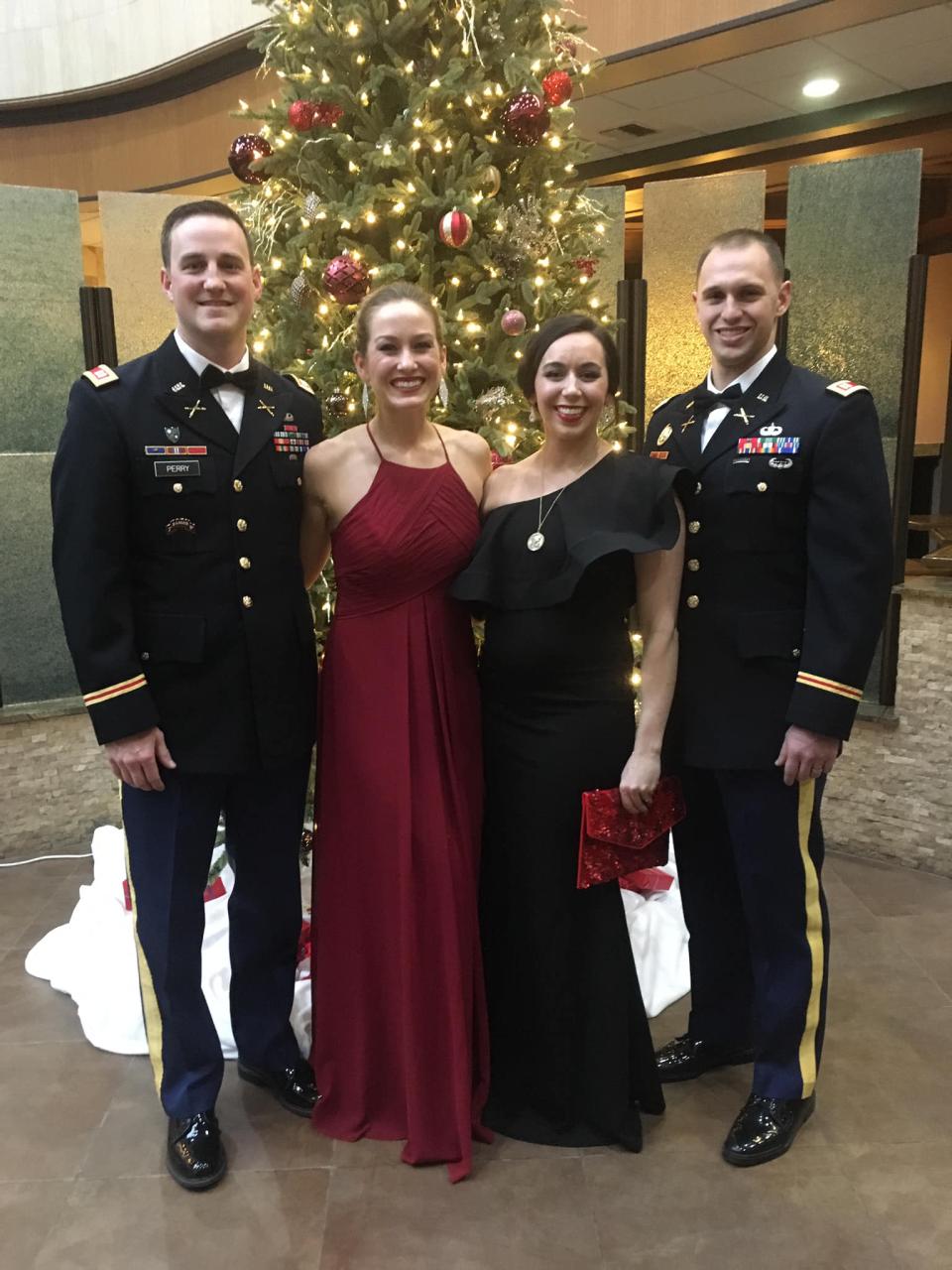 Personally, it's an honor to serve. Many desire to serve but are unable due to some reason or restriction. Many may believe that military service implies having a weapon in one's hands. On the contrary, chefs, truck drivers, logistics specialists, IT professionals, aviators, and maintenance personnel all work alongside one another and for each other to achieve success. I was, and remain, willing to serve in whatever capacity I was, and am needed, and that decision continues the legacy of service from those who came before me.
Deployments Across America and Afghanistan
My service has taken me all over the country and abroad. After I commissioned, I spent my first six months in Fort Sill, Oklahoma, in officer training before attending the U.S. Army Ranger School at Fort Benning, Georgia. My wife and I then moved to Schofield Barracks, Hawaii, where I worked in 2-11 Field Artillery Regiment. 
I was then honored to serve in the 75th Ranger Regiment for just over two years at Joint Base Lewis McChord (JBLM), Washington, and deployed twice to Afghanistan with 2nd Battalion.
I returned to Fort Sill for additional training before spending nearly three years at Joint Base Elmendorf-Richardson (JBER) in Alaska. This included my most recent deployment in 2017 and 2018 where I spent nine months in eastern Afghanistan serving as a Commander, surrounded by incredibly talented and committed men and women of 2-377 Parachute Field Artillery Regiment (PFAR).
After 10 years of service, I returned to Northern California to attend the UC Davis Graduate School of Management (GSM) on a military scholarship. 
I chose UC Davis for two reasons.
First, both my wife and I have a lot of family nearby. This opportunity would be a huge blessing to reconnect with family after years away. My brother Jason still serves in the Coast Guard and, living in Fairfield, we have had the chance to raise families together for a season.
And second, even as an undergrad I had considered attending UC Davis, being in the center of the food and agriculture industry. The university's relationship with global leaders in agriculture and collaborative learning design rounded out my desire to join the GSM.
I am thankful to be here, to learn with this cohort and to develop my skills in business and agriculture. After earning my MBA, I will return to the military and continue serving; seeking to apply all the lessons and experiences learned from my time in the GSM.
It's been a great honor of my life to follow and lead persevering men and women in the U.S. Army, and I look forward to continuing this privilege.