Will Snyder Awarded for Excellence in Teaching
UC Davis Academic Federation honors MPAc executive director for his many contributions to students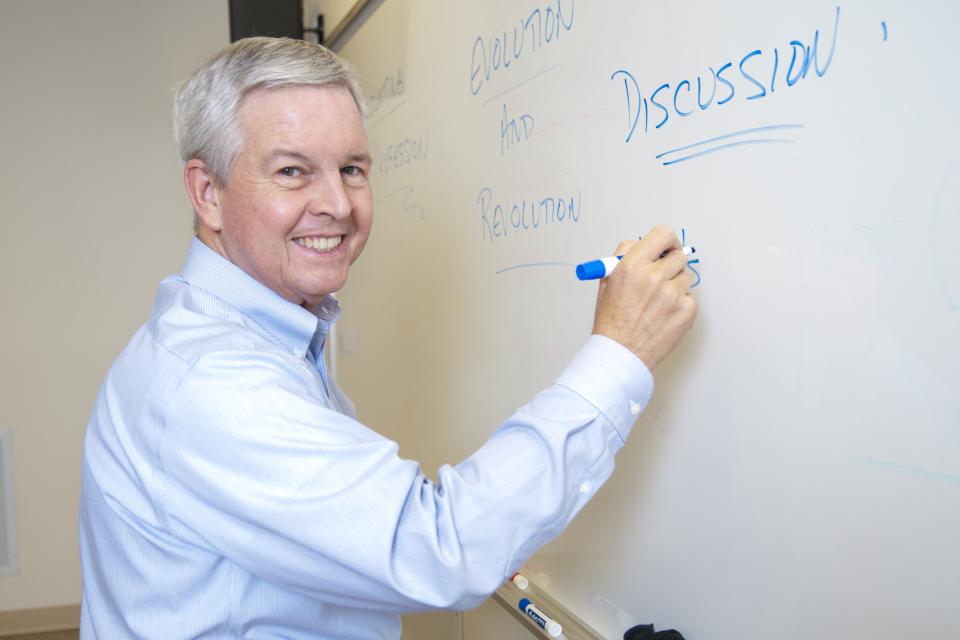 The UC Davis Academic Federation has named MPAc's executive director for its Excellence in Graduate and Professional Teaching Award.
The UC Davis Academic Federation recently named Will Snyder as the recipient of its Excellence in Graduate and Professional Teaching Award for 2018.
"Will's contributions to the Graduate School of Management are many," says Dean Rao Unnava, "and it is a delight to see this recognition for his untiring efforts toward student learning."
Along with its esteemed recognition, the award carries a $500 stipend. A reception in the Spring quarter will honor the recipients. The federation grants its excellence awards annually, selecting recipients from among its membership of about 1,500 academics, whose titles include adjunct instructor, agronomist, academic administrator, librarian and Cooperative Extension specialist.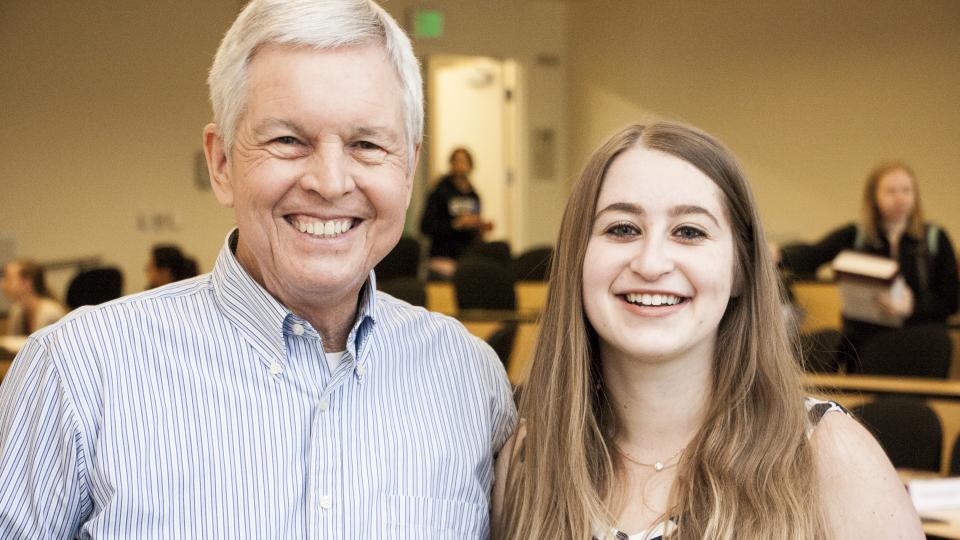 "This award is well deserved, but just a token of the recognition you deserve," says Professor Emeritus Michael Maher.
Snyder, an expert in financial and tax accounting, has received more than three dozen awards for outstanding teaching by numerous student organizations and faculty. He has demonstrated his dedication to students many times in their pursuit of excellence in the field.
"There is no one quite like Will Snyder," writes Lana Kress MPAc 18, in a recent blog post. "Within minutes of meeting Will, his passion and enthusiasm for the MPAc program—and every student in it—were abundantly clear."
Across the business school, Snyder carries a deep respect from his students, as well as faculty and staff.
"He is an amazing person and teacher, and being able to learn and interact with him is a priceless experience," says Daniel Covrig MPAc 17. "I will definitely be back in his office to ask his advice and just chat for years to come."