Associated Students of Management (ASM)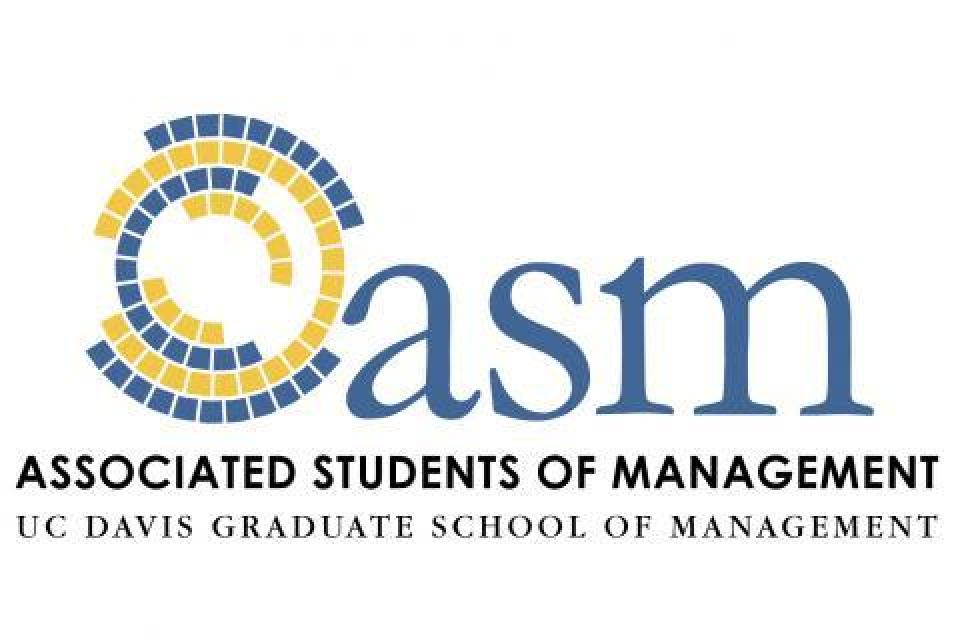 The Associated Students of Management represents the student voice and enriches the Graduate School of Management journey.
About our Club
Our Mission
The Associated Students of Management (ASM) enhances the value of the student experience at the UC Davis Graduate School of Management (GSM) by creating a connected and collaborative community that facilitates academic, social and professional growth.
The ASM provides a framework for connecting GSM students with each other—and with the administration, faculty and alumni.
Note: Students must be ASM members (pay a one-time membership fee) to run for club offices, including ASM, and to vote in ASM and club elections. Dues support the foundation of these student-run activities.
What We Do
Meet Our Board
Club and Student Resources
The ASM aims to provide resources to help clubs in event, logistical and operational success, both internally and externally, at the GSM.
My UC Davis
MyUCDavis integrates several UC Davis web applications and online services into one convenient and secure location. After you log in, the system will recognize you as a student and present you with information, tools and resources of special relevance to your academic pursuit or job function.
Networking and Career Services Links
Main GSM Websites
Other Resources