Civic Center in San Francisco
Master of Science in Business Analytics
Image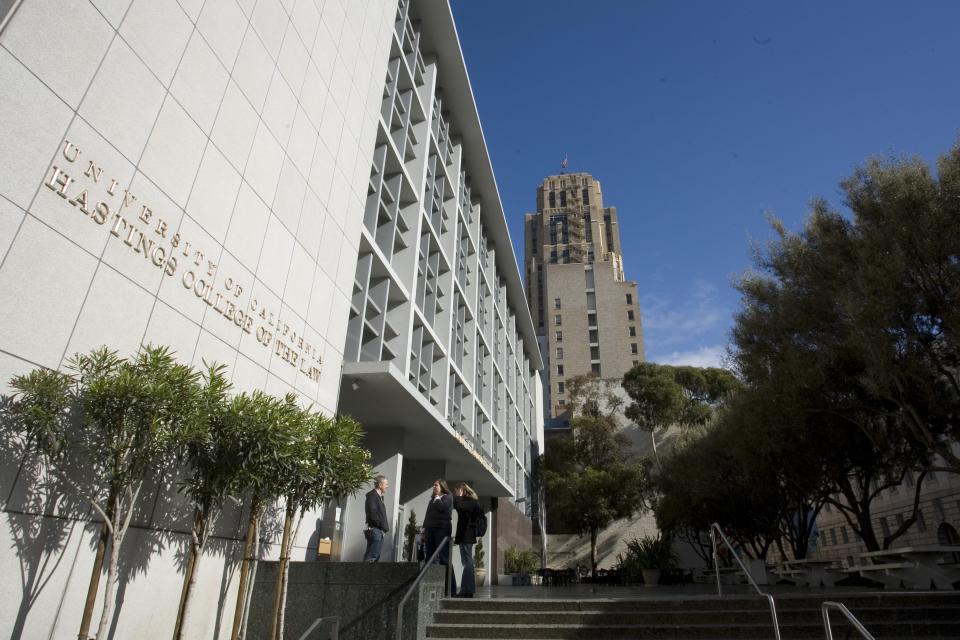 Located in the Civic Center of San Francisco, the heart of the Big Data revolution, UC Davis Graduate School of Management's Master of Science of Business Analytics classes are taught at UC Law San Francisco. You'll thrive in the global innovation hub of San Francisco, networking with trailblazers who are pushing the envelope on business analytics and data-driven decision making.
Parking
Faculty/students can park in the UC Law Parking Garage. Parking is a self-park, self-pay using cash or credit card.
Faculty/Guest rates
Student rates

Daily Rate $13/hr., Max $32/DAY

Evening Rate $10
(Enter After 5:00pm Out By 11:00pm)

Early Bird $22
(In by 9:00am Out by 7:00pm)

Student daily rate: $13/DAY
(No In & Out Privileges Allowed)
Amenities
The classroom is equipped as a Smart Classroom with:
Computer/Video projector and control system
Installed computer
Input cable for laptop connection
Interactive pen display
Video overhead/Document camera
Motorized Projection Screen
Audio recording with computer screen recording (upon request)
Wireless lavaliere microphone
Training for our classroom system takes about five minutes, and is highly encouraged. Please contact Camille Mack to schedule a time to be trained to the equipment.
If you encounter an equipment issue during your class session, please seek a staff member for assistance, IT Help Line (415) 565-4625.
For facility related issues, please email Facilites@uchastings.edu
Access Cards
The exterior doors are locked after 8:00 p.m. on weeknights and all day on weekends.
All guests will be required to have a UC Law ID badge or a government issued ID. Security check-in will be required prior to entering any UC Hastings building.
If you require a UC Hastings ID badge, please contact, Camille Mack.
Lodging
Dozens of hotels are located within a short distance of UC Hastings. Hotels located in the downtown financial district and in the Union Square area are one or two stops away from the Hastings campus on the Muni and BART systems. Hotels in the Civic Center area are within walking distance.
Clift Hotel, Union Square area
Grand Hyatt San Francisco, Union Square area
Hilton San Francisco Union Square
Holiday Inn Civic Center
Hotel Fusion, Union Square area
Hotel Vertigo, Nob Hill/Union Square
Hotel Whitcomb, Civic Center
JW Marriott San Francisco, Union Square
Pickwick Hotel, South-of-Market/Union Square area
Sir Francis Drake Hotel, Union Square area
Vagabond Inn, South-of-Market/Civic Center
For Staff & Faculty
For issues/concerns, please contact Camille Mack. 
Camille Mack
MSBA Admissions and Operations Analyst
cemack@ucdavis.edu
(628) 224-8725 cell
Office hours:
Tuesdays-Thursdays: 10 AM-7 PM
Fridays: 11 AM-8:00 PM
Saturdays: 9 AM-4:30 PM
Program Hours
Fridays: 11:00 AM to 9:00 PM
Saturdays: 8:30 AM to 5:00 PM
Usage outside of GSM Program Hours must be arranged in advance.
To make arrangements please email Camille Mack.