Admissions and Operations Specialist, MSBA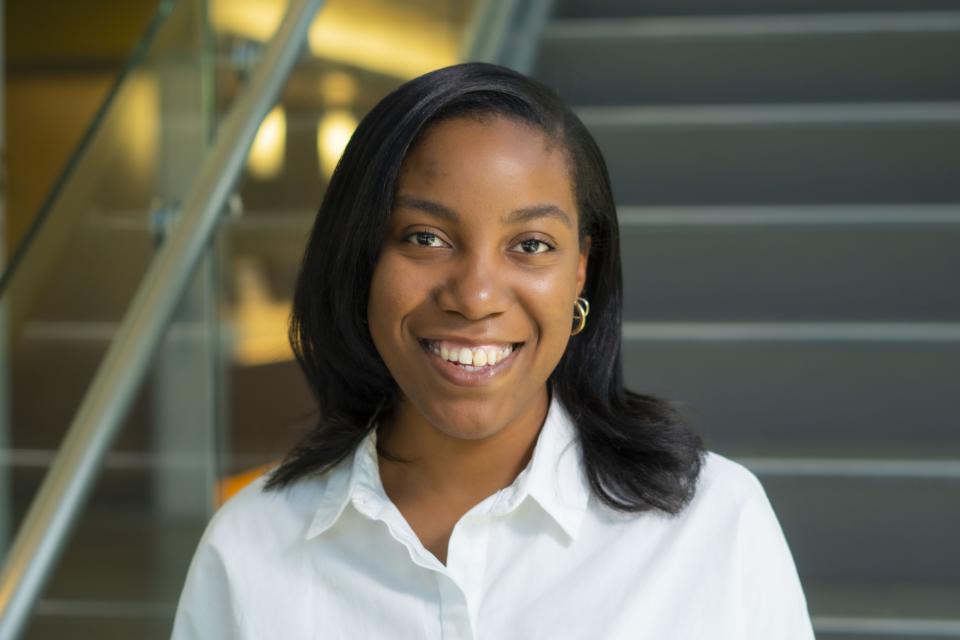 B.S. Community and Regional Development, UC Davis
Camille Mack joined the School in May 2019. Based in San Francisco, she assists in managing the program operations to help support the Master of Science in Business Analytics program, special events and admissions outreach efforts. Mack also provides support to faculty, students, and staff by managing process, projects and systems that support the instructional and admission engagements of the School.
Mack earned her undergraduate degree at UC Davis in Community and Regional Development. As a student she actively participated on the Chancellor's Undergraduate Advisory Board, the leadership team for the Black Student Union and worked as a student assistant for the Graduate School of Management.
A native of Oakland, CA, Mack moved back to her hometown after graduation from UC Davis and worked for luxury retailers Nordstrom and Louis Vuitton. Mack's passion to build and positively impact her community prompted her to join the Vacation Bible School Executive Board at her local church as a program coordinator.
Mack lives in the East Bay, where she spends most of her free time with family and friends pursuing singing, playing the piano and traveling the world.