Here's a Tip: Read This Before You Apply to UC Davis MSBA
Get the inside scoop on essays, recommendations, interviews and more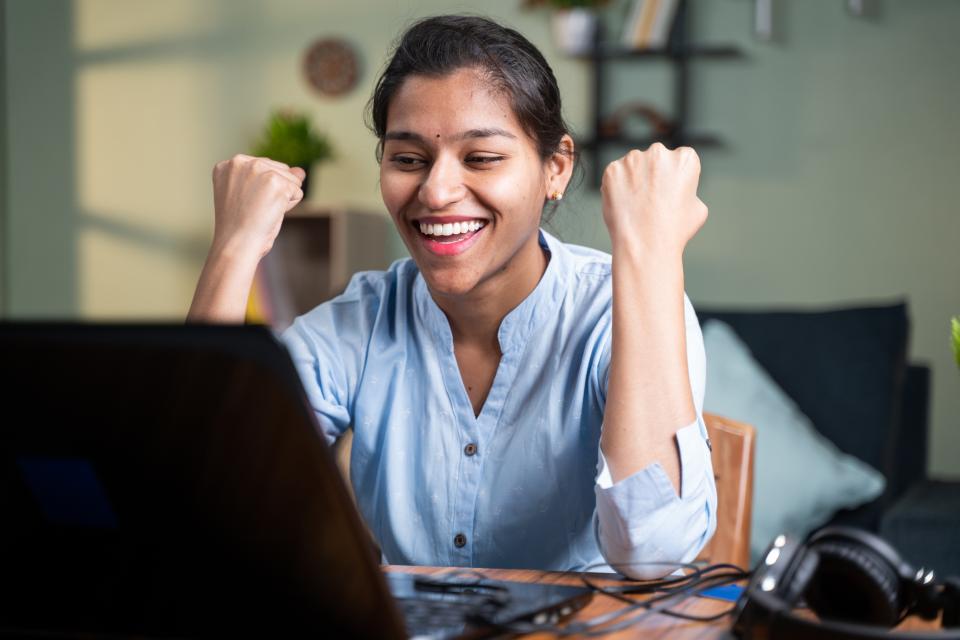 Have you dabbled in data? Tackled Tableau? Or perused Python? You might be ready to kick-start your business analytics career and we're here to help you get started.
As you go begin this process, we know you may have questions.
Below are several helpful resources and answers to some of your most frequent application questions. We look forward to your application to the UC Davis Master of Science in Business Analytics (MSBA) program.
Highlight Your Strengths
It's so easy to doubt yourself during this process. We encourage you to find your strengths and highlight them while showing an awareness of your weaknesses and proactively improving upon them.
One thing to note: our admissions committee looks at applications holistically. You should consider what you bring to the table academically, professionally, as well as how you can enhance our learning community.
Here's a checklist of what you'll need to submit a complete and competitive UC Davis MSBA application:
A bachelor's degree (equivalent of 16 years of total education)
Successful completion of coursework in statistics, calculus, linear algebra and computing.
GRE/GMAT test score
TOEFL/IELTS test score for international applicants
Two recommendations
Two essays
Your resume
Your official transcripts
Check out the FAQs to Get in the Know
Often the questions you're grappling with have been asked many times before. It's a good idea to seek out the Frequently Asked Questions early in your application process. Check out our FAQs to get quick answers and show that you're a resourceful candidate.
Also, many admissions teams will hold webinars that share handy advice, and provide a chance to forge a deeper understanding of and relationship with the program. Review our calendar for these types of events.
Polish Your Calling Card
Most admissions teams won't be able to meet you face-to-face, so make sure your resume reflects your character and experience. We're rather pragmatic about the resume at UC Davis and a straightforward one does the trick. The focus should be on the content.
Think of your resume as an ideally one-page highlight showcasing you as a great addition to the program. Use the appropriate keywords to accentuate your accomplishments, and tailor your resume for each program, bringing key strengths to the top.
Make it easy to see that you've covered the required and other relevant coursework. For an analytics program, displaying programming languages or showcasing analytical tools or training are all good ways to impress your reader. Better still, show the impact that you've made professionally using those languages and tools. 
Keep your best experiences and accomplishments visible on the top third of your resume. List your employment in reverse chronological order to help the reader. Quantify your accomplishments by leveraging facts, figures, and numbers:
How many people were impacted by your work?
By what percentage did you exceed your goals?
This illustrates to the reader your impact to your company and community.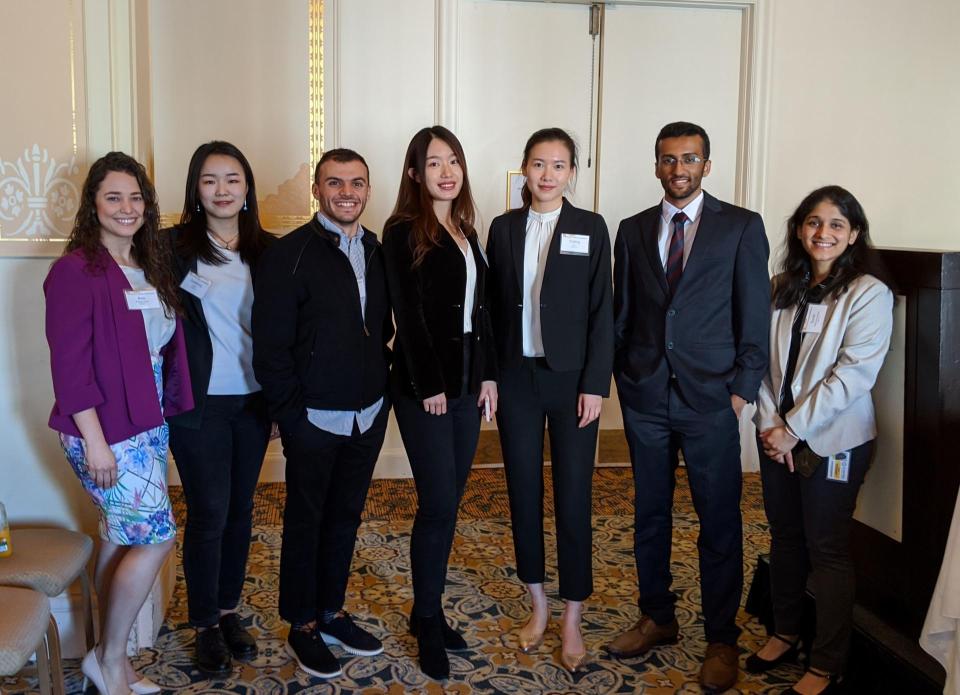 Remember, it is critical to accurately state your work and accomplishments. Anything placed on the resume is fair for further quizzing, and you want to make sure you can always deliver on the promises you've displayed.
Help Your Recommenders Help You
As you think about the two people you will ask to write your letters of recommendations, try to find people who can truly advocate on your behalf and speak to your unique qualities and the value that you can add.
They can come from professional or academic engagements. Titles are not as important as their relationship with you. Make sure they are people who know you and are happily willing to share what a great candidate you are.
If you're not sure, ask them with an out. Try asking them to write you a supportive letter by a certain date—at least two weeks in the future or longer usually gives them enough time to perfect it. If you get a yes, see if you can set up a conversation to share why you're applying, why you asked them, highlight some of your strengths and accomplishments, and provide them with an updated accomplishment-heavy resume.
What About Essays?
Think of the two required essays as a chance to share your perspective and experiences that you believe will be most informative as we evaluate your candidacy and communication ability. How can you highlight your true passion for analytics, and what will you be like as a student in the program?
As you're writing about yourself, it can be helpful to share your essays with a neutral friend and ask if they can share what they thought your main points were, and if you connected the dots clearly.
While it is tempting to try to cram everything into this essay, focus on key concepts—that will showcase to the reader your ability to prioritize information, which is something your future hiring managers will be requiring.
Prioritizing Your Prerequisites
Each of your prerequisite courses can be taken at a traditional four-year university, as extension courses or online programs.
Many students have them completed before applying, so you want to consider that when you decide to apply. However, it's not uncommon for these classes to be "in progress" at the time students submit their applications, especially if they are applying to a program in earlier rounds. If this is the case, you should have a clear plan in place.
What Happens After You Submit?
For our program, we start processing materials as quickly as possible. Typically, you should receive an admissions decision between six to ten weeks from your application submission deadline. There are a few times when a decision may take longer as we balance application volumes. Remember, our goal is to bring in a well-rounded class so we take that into consideration each round.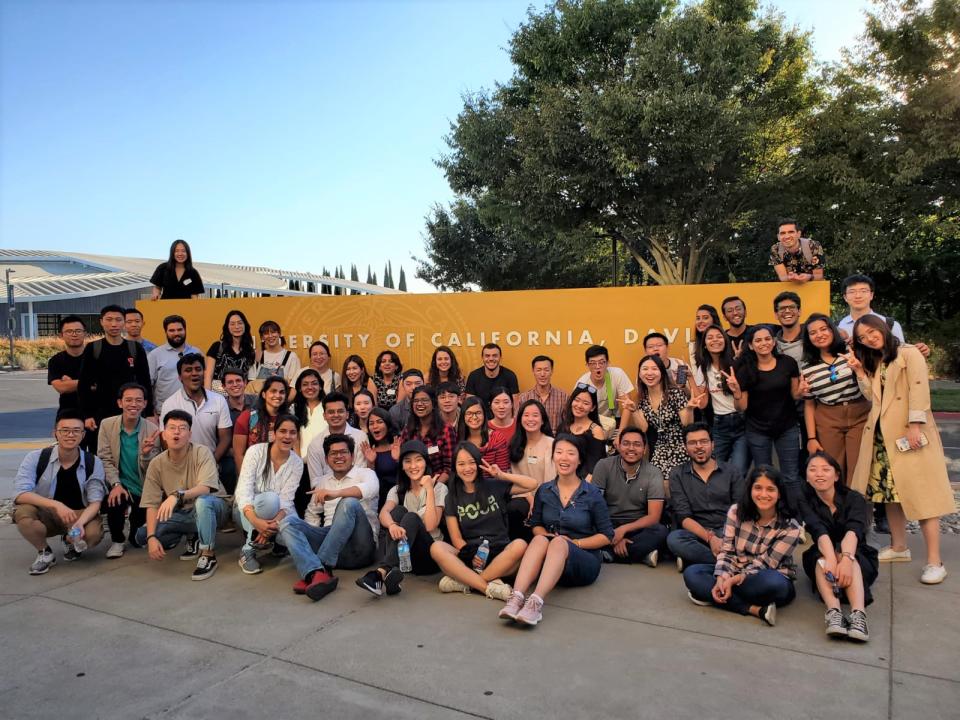 After submitting your application, selected candidates will receive an email invitation for a pre-screen interview via Sparkhire. This brief interview is made up of a series of pre-recorded questions that will give us a chance to get to know you better outside of what is on paper.
You want to prepare for this as if you would for a job screening—practice your elevator pitch, work with someone to answer practice questions and be ready to ask a few questions about us. In this stage of the process, we'll ask a few behavioral-based questions and focus mostly on your background.
Interviews and Acceptance
If you are invited to move forward, the next stage is a virtual interview where we will ask questions that cover the totality of your application, from academic to professional, goals and more. 
In this section, you will see routine, technical and behavioral questions. Make sure to showcase your relevant skills, highlights and personal experiences in your answers. As with any interview, try to make this a conversation, compared to you just reciting prepared responses. Our team is truly trying to get to know you, and see how you'll engage with classmates, faculty and staff, and assess how a future recruiter might think of you for their firm.
We know this is an important interview for you, and we know this can be a stressful process. Remember what you have to offer, and show us you're excited to join our program.