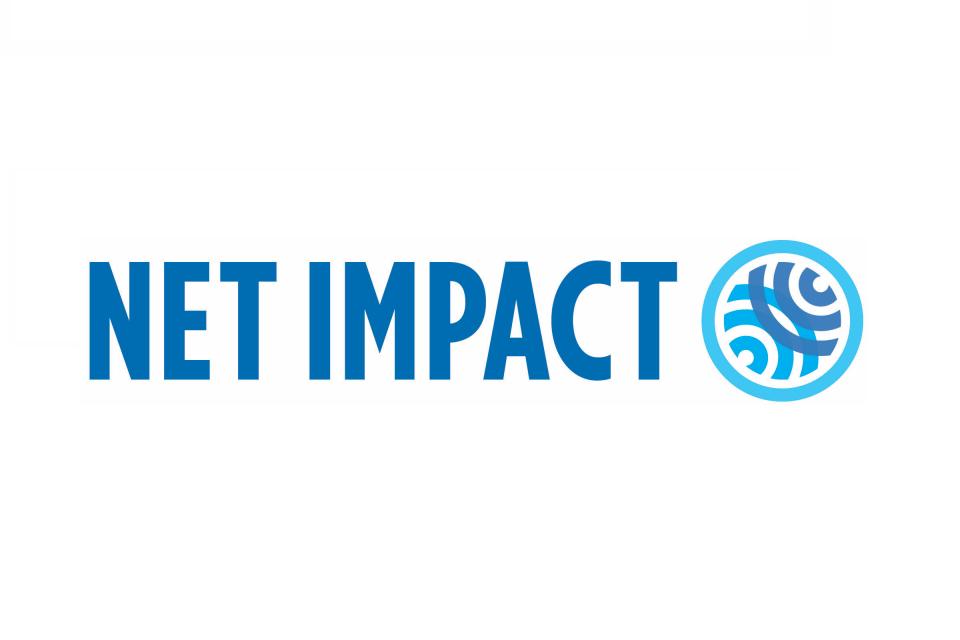 Net Impact is an international nonprofit organization dedicated to fostering a network of business leaders who use the power of business to create a positive net social, environmental, and economic impact.
Our chapter hosts speakers, organizes educational, volunteer, and career-related workshops and events, coordinates an annual welcome retreat for new and continuing students and attends Net Impact conferences. The Chapter also competes in business case competitions like the Food Solutions Challenge and the Annual Net Impact Case Competition.
Our Mission
The Graduate Chapter of the Net Impact Club is led by MBA students, but open to all graduate students at UC Davis who seek to drive environmental and social change on our campus, in our community and on our planet. 
Net Impact offers networking and educational opportunities that bring together students and alumni and encourage community involvement. From career treks to Social Entrepreneur Enablement Design Sprint (SEEDS), community volunteering events and Earth Day celebrations, we provide our members and the GSM community with a wide variety of opportunities to engage with one another in new and thought-provoking ways.
"In addition to its many accomplishments, the Davis team has spread the Net Impact message to the 120-person student body, creating a chapter that while small in number, is mighty in impact."

- Liz Maw, Former CEO, Net Impact
UC Davis Graduate School of Management is perhaps the smallest chapter in Net Impact, yet pulled off participation in the Food Solutions Challenge, Net Impact Case Competition, was the only club in the program to lead orientation activities for incoming students and accomplished the first-ever Overnight Career Trek that saw 20% participation from the entire full-time MBA student body.
Check out Former Net Impact Club President Daniel Student's blog post about Net Impact's events here
Meet our Board
Image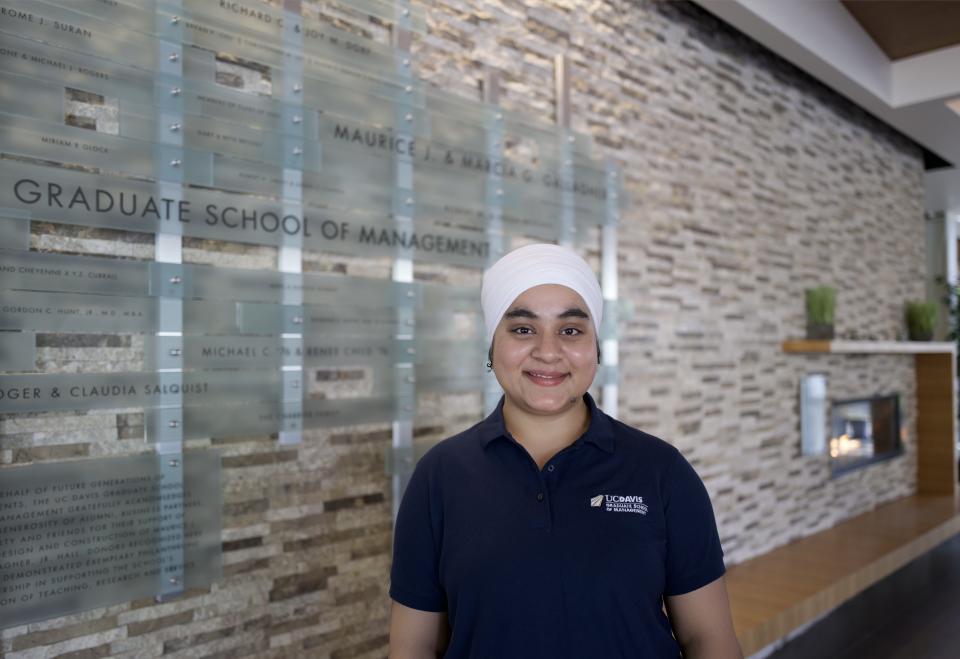 Satinder Bhatti
President
Satinder Bhatti is a Class of 2023 MBA candidate with a degree in business technology management. She has five years of experience in investment banking data management and looking to expand within the same industry. Her focus is to use data to make more profound business decision-making. She also competed in the 2021 Net Impact Case competition and worked on Capitalism in the Workplace. As president of Net Impact's Graduate Chapter, she is delighted to work with other students who want to raise awareness about sustainability and environmental challenges while also finding answers via little effort.
Net Impact (National Organization) 

Resources

Net Impact is an international nonprofit organization with a mission to inspire, educate, and equip individuals to use the power of business to create a more socially and environmentally sustainable world. Read more >
Energy Efficiency Center
The UC Davis Energy Efficiency Center aims to accelerate energy efficiency innovation and to stimulate the transfer of technology into the marketplace. The center is uniquely poised to make significant contributions to this effort by supporting and energizing activities and expertise already well established at UC Davis. Read more >
Fun Fact: Did you know that Gallagher Hall, home to the Graduate School of Management is a Leed Certified building?
University of California Sustainable Agriculture Research and Education Program: A Statewide Program within UC Agriculture and Natural Resources
The UC Sustainable Agriculture Research and Education Program (SAREP) was created through the grassroots efforts of organizations and individuals concerned about the environmental impacts of agriculture, the health of rural communities, and the profitability of family farming operations in California.
At the request of the California legislature, the University of California established SAREP with three mandates. Read more >
John Muir Institute of the Environment
The John Muir Institute of the Environment supports innovation and discovery aimed at solving real-world environmental problems. The institute's faculty are committed to strengthening the scientific foundation for environmental decision-making through collective entrepreneurship, a team-oriented approach that recognizes the complexities of environmental problems and the societal context in which they occur. Read more >
Orientation Retreat
Net Impact Graduate Chapter at UC Davis works closely with the Associated Students of Management to ensure that a socially and environmentally responsible theme is woven into the new student orientation. Past events have included weekend retreats to Lake Tahoe, where students toured the UC Davis Tahoe Environmental Research Center and the Tahoe Science Center; Yosemite National Park, where students stayed at the social venture Evergreen Lodge; a wine-tasting trip to an organic winery; a volunteer event at the local Boys & Girls Club; a "trial" case study focusing on diversity in the workplace; and an informal Big Idea Party where all club members had the option to share short presentations on an issue they care about.
Net Impact Annual Conference
Each year students have the opportunity to attend the Net Impact Annual Conference. Considered one of the premier events for students and professionals interested in socially and environmentally responsible business, the Net Impact North America Conference mobilizes members through an exciting array of keynotes, panels, case studies, simulations and special events. Participants gain a fresh perspective on the role of business in society and a new appreciation for their work as business leaders and their connection to a network of like-minded colleagues.
Board Fellows Program
The Board Fellows Program led by the Women in Leadership Club (WiL), but open to all UC Davis Graduate School of Management MBA candidates, matches students with the boards of nonprofit organizations. The program benefits both parties: students gain exposure to nonprofit organizations and a rewarding experience as a non-voting board member, and the participating nonprofit benefits from project or committee work, access to future business leaders with fresh perspectives, and affiliation with the Graduate School of Management.
Fellows work closely with trustees and executive directors, attending board meetings, serving on committees, and working on special projects. As a result, Fellows gain a better understanding of the opportunities and challenges faced by nonprofit organizations, as well as the complexities of nonprofit management.