Lecturer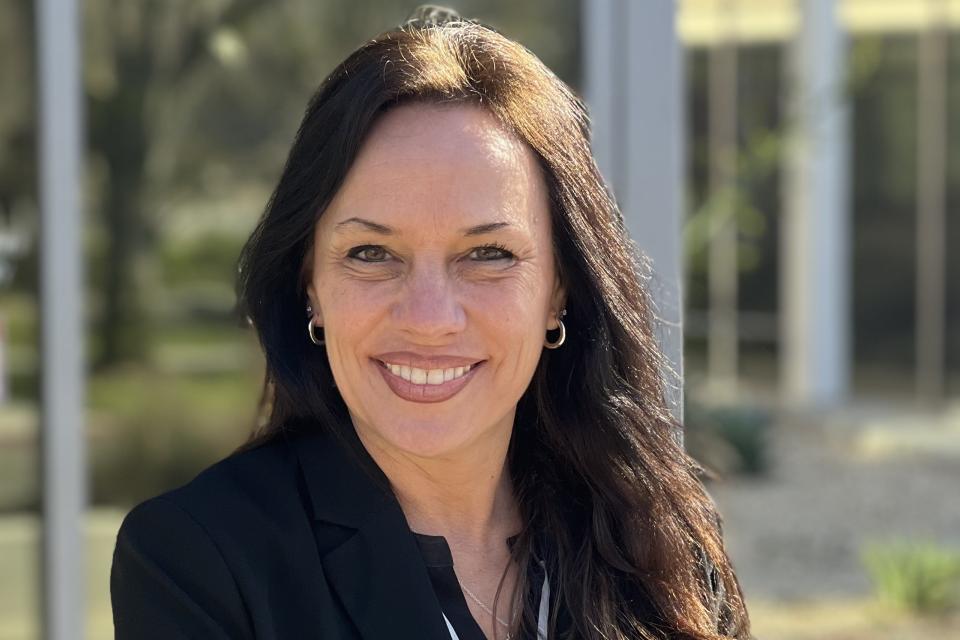 Master of Business Administration, UC Davis Graduate School of Management, 2008
Bachelor of Science, Business Administration with Concentration in Accounting, California Polytechnic State University - San Luis Obispo, 1993
Committed to focusing on disruptive innovation to improve the human condition and a future that people and nature can thrive together, Andrea Haviley is a successful financial executive in Silicon Valley for 25 years as a key contributor at growth companies with strong forward-thinking missions.
The companies she has worked for have focused on improving how we work together, move from place to place safely and sustainably, and, specifically in life sciences, for improved patient outcomes through an end-to-end cloud software platform. She is continuing her conviction as a financial executive in cleantech and sustainable innovation having foundational importance for our collective ability to continue to thrive as people and the world.
Having started her career at the national "Big 4" accounting firm EY based out of Palo Alto, Calif., with a specialization in high-tech and biotech companies, Haviley was exposed to a variety of company missions, management teams and cultures. This enabled her early on to recognize companies that had strong management teams and financial fundamentals, coupled with technology solutions for markets with unmet needs for better outcomes.
As her career progressed, Haviley participated in taking two of her companies through initial public offerings. For instance, with Veeva, the IPO was very well received, with a first-day close reaching a $5 billion market cap that grew to $14 billion during her six-year tenure. Since then, she continued to grow and broaden her professional roles and skill set such as being the vice president of finance, assistant treasurer, and head of facilities at her last company. Through these experiences, she developed a strong, unique mix of both hands-on and strategic capabilities to scale teams, systems, and processes for growth, and strategic partnering with top CFOs and the other C-Suite leadership.  
Having an academic background at two top universities in finance and accounting, coupled with extensive real-world experience, Haviley brings into the classroom a well-rounded approach with added insights for instructing students and their interactions with executives in her CFO in Technology Immersion course. In this course, the students hear lessons learned and wisdom gained from the leaders at successful, well-known companies. She uses a real-world case format so students can connect the financial concepts they are learning in the MBA core and elective courses and apply those concepts to the cases presented by the executives.
Haviley is also serving on the UC Davis Graduate School of Management's Dean's Advisory Council surrounded by influential industry leaders and innovative thinkers to advise Dean H. Rao Unnava on strategic initiatives, including advancing the student experience.  
She also believes in the importance of giving back, consistently demonstrating that in her service throughout her adult life. At her last company, she and her CEO co-founded their Foundation which has served in numerous ways over three years to support community and national/international initiatives such as diversity and inclusion in STEM and community crisis needs, providing meaningful employee engagement in the process.
Haviley is also a board member of the First Tee Tri-Valley bringing the game of golf to a larger, more inclusive group of kids, providing scholarships, and financial aid, teaching core values, as well as introducing STEM concepts. She is also a board member and president-elect at the National Charity League–Pleasanton Chapter that develops the next generation of women leaders in the three pillars of leadership, community service, and cultural experiences.
As a result of her outstanding professional and volunteer work, Haviley has received several awards. She holds an MBA from the UC Davis Graduate School of Management as well as a Bachelor of Science Degree from California Polytechnic State University–San Luis Obispo. She is active in the community and loves to golf, snow and waterski, run, and ride her bike. She enjoys photography, environmentally-friendly gardening, traveling and spending time with family and friends.