CFO for Technology Industry Immersion Is in a Class by Itself
My visiting top executives put students in their shoes each week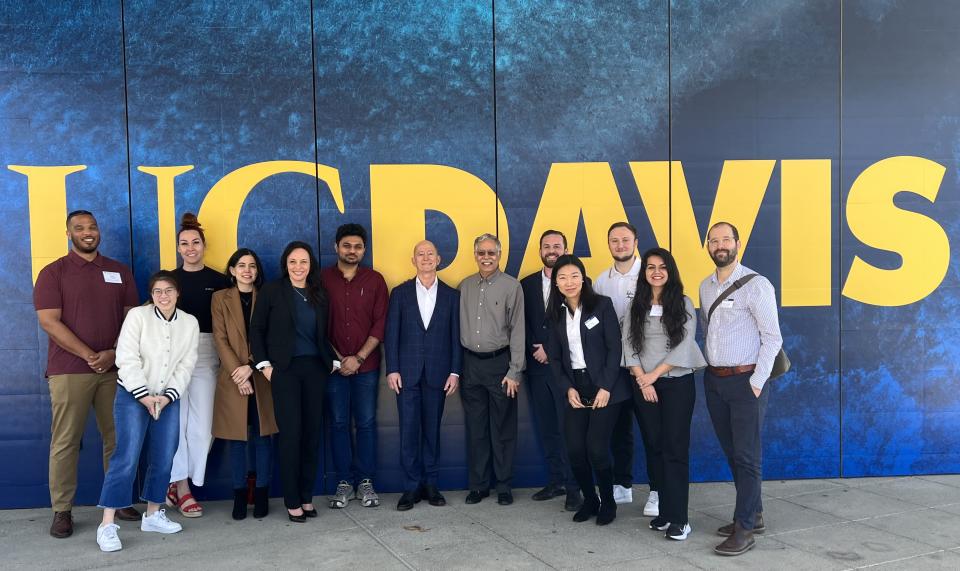 On the first day of class as the instructor for the CFO for Technology Industry Immersion course, I asked students how many had ever talked with a chief financial officer—only a couple raised their hands.
Think about that—the quarter-long Immersion course brings students from virtually no exposure to CFOs to working directly with leading financial executives each week on live-case studies.
It's truly an opportunity of a lifetime.
The students experience what it is like to be a CFO through the eyes of these executive guest speakers:
What is top of mind for today's CFOs?
 
How has the CFO role evolved over the past few decades in becoming a key strategic executive alongside the CEO?
 
What does it really take to become a CFO?
Challenging Students with Real CFO Scenarios
Students hear lessons learned and wisdom gained from leaders at successful, well-known companies. In my class, we use a real-world case format so students can connect the financial concepts they are learning in the MBA core and elective courses and apply those concepts to the cases presented by the executives.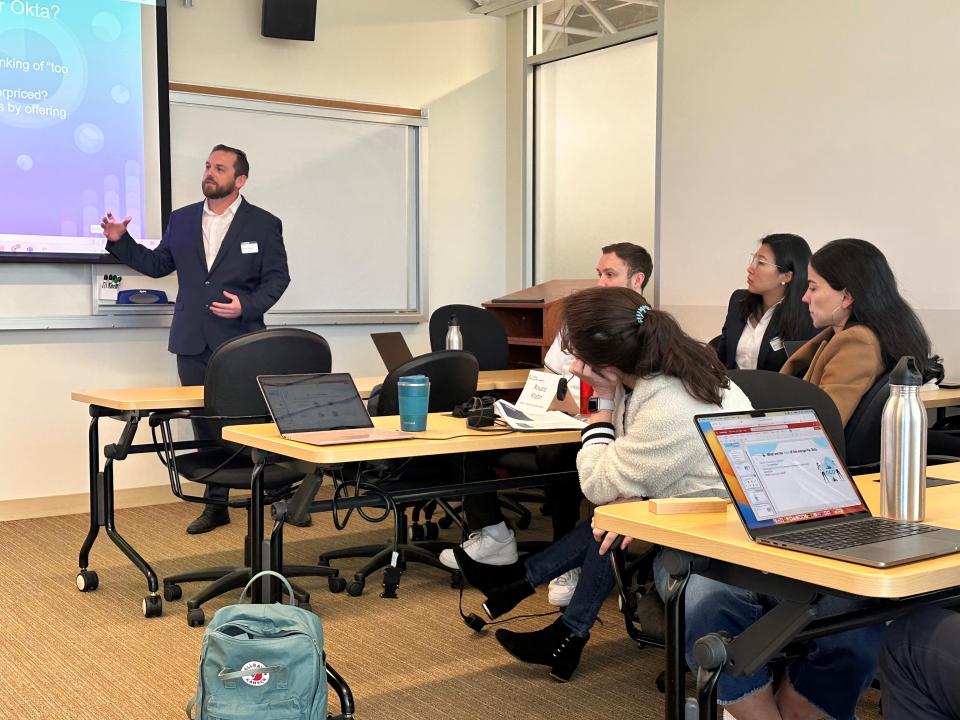 We cover topics such as navigating an initial public offering (IPO), liquidity outside of an IPO, capital markets, divestitures, capital fundraising, budgeting, vertical integration, valuation, business development, and market penetration—just to name a few.
Guest speakers take it from there. They present their real-world case or experience, and background before students break into teams to develop their perspectives and/or solution and present them back to the executive the same afternoon.
After their team presentations, the executives offer students direct feedback, advice, and encouragement to learn from the experience.
Rare, Powerful Experience
As a 2008 UC Davis MBA alumna, I do wish, in retrospect, that the CFO for Technology Industry Immersion was available when I was a student.
Now that I've returned to my alma mater to teach the course after more than 20 years of experience in financial, accounting, strategic, and operational roles, I have a newfound appreciation for this type of immersive and hands-on student experience.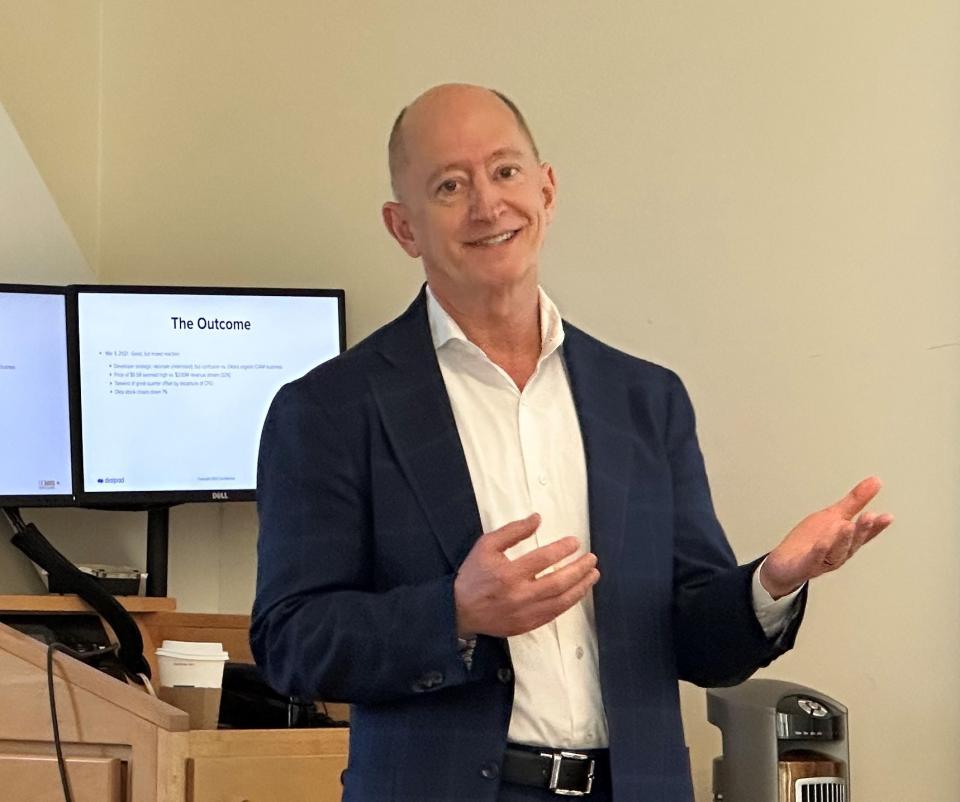 I'm also serving on the UC Davis Graduate School of Management's Dean's Advisory Council surrounded by influential industry leaders and innovative thinkers to advise Dean H. Rao Unnava on strategic initiatives, including advancing the student experience.  
Having reported directly to CFOs for the past 10 years of my career such as at the successful company, Veeva Systems through an IPO, and another 10+ years holding finance and accounting positions at other marquee companies such as "Big 4" accounting firm EY, I'm able to recognize right away why the CFO for Technology Immersion experience is so powerful.
What these top executives share in class with students can literally take years of working in the tech industry at high-growth companies to acquire even a fraction of the levels of insight.
For example, Mike Kourey, the CFO of Dialpad (prior to that at Okta, Salesforce Vlocity, Medallia), offers such depth of knowledge that the students would have no way of realizing just how fortunate they are at that moment.
"The technology industry has a huge and worsening CFO shortage issue stemming from the lack of a 'feeder system' of capable leaders coming up through financial planning and analysis, business operations, accounting, or any of the other diverse disciplines that can build strong CFOs." 
– Mike Kourey, CFO and Audit Committee Chair, Dialpad 
"Driven by Dean Rao Unnava's vision of solving this problem through an unparalleled curriculum and an elite cohort of MBA candidates each year, the Graduate School of Management has created an immersion program built on world-class faculty and case studies through direct exposure to many of the leading CFOs and C-level executives in the best tech companies in San Francisco and the Silicon Valley," said Kourey, a UC Davis alumnus who also serves on the Dean's Advisory Council.
It also occurred to me about how rare it is for a non-executive level finance professional to realistically to be able to have the kind of time our students do with the likes of Kourey given their responsibilities and schedule. It's an exclusive opportunity and one-of-a-kind experience that students benefit from in their post-MBA careers.
David Faugno, executive vice president and CFO of Qualtrics, who has been a guest speaker several times in the course, sharing with students what it is like to take a company public, sums it up: "The networks that you build, the people that you meet and the diversity of people you get to encounter, we make sure you recognize that and harness that as you go through these Immersion programs."