MBA Director of Recruitment and Admissions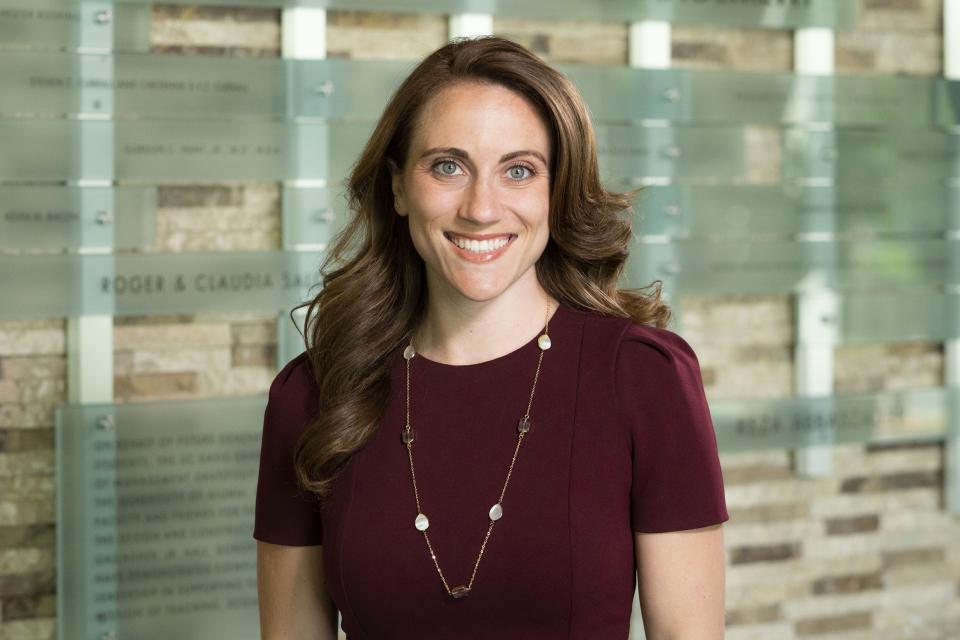 MBA, University of California, Davis
B.A. Psychology, University of Colorado, Colorado Springs
Anna Palmer serves as director of recruitment and admissions for our MBA programs. She previously served as the associate director of admissions for our Sacramento Part-Time MBA program.
Palmer has over 10 years of experience working in strategic corporate business development and recruitment with specific skills in sponsorship management, public relations and partnership marketing in both the private and public sector.
Previously, Palmer was a director of development focused on new business and corporate relations at a national non-profit. She began her career working at the United States Olympic Committee in marketing, digital media and event management. She relocated to California to be closer to family and expand her career into the public sector serving California's special districts.
A 2017 alumna of the Sacramento Part-Time MBA program, Palmer brings first-hand knowledge about the student experience and the School's community. Earning her UC Davis MBA opened doors for growth in business development, organization management and partnership marketing.
She received a B.A. in psychology with a minor in Spanish literature at the University of Colorado, Colorado Springs. Her international academic experience includes studies in Alicante, Spain, and Lappeenranta, Finland.
For more than a decade, Palmer represented the U.S. as a world-class judo athlete, winning medals in multiple world cup events. She earned an Olympic alternate spot, which is a testimony to her competitive spirit and ability to exceed her goals. She is a fourth-degree judo black belt, has competed in over 35 countries and served as an athlete ambassador for Team USA. 
In her free time, she continues to volunteer and teach judo in the community. She and her husband enjoy traveling to music concerts, skiing, and growing seasonal vegetables in their garden.