MBA Admissions COVID-19 Response
Deadline Extensions and GMAT Waivers Available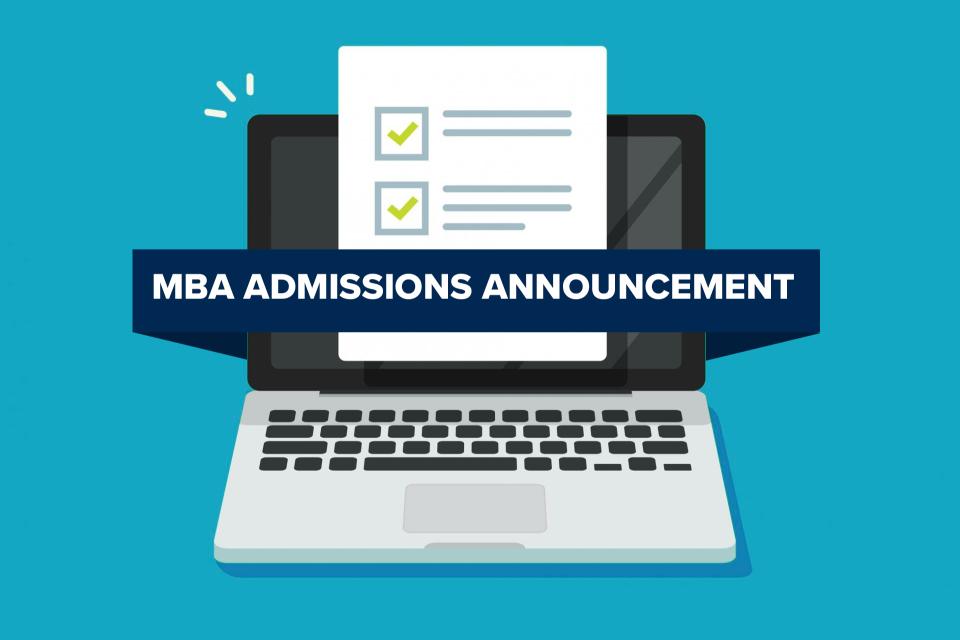 Our MBA admissions process has been adjusted to accommodate you, wherever you are in the process in these unprecedented times.
At UC Davis, we recognize the extraordinary personal and professional challenges that the coronavirus pandemic poses, including your application to business school. We admire your decision to invest in yourself in this time of uncertainty.
An MBA from the University of California, Davis will help future-proof your career as the U.S. and the global economy rebound.
We've made adjustments to our MBA admissions process to accommodate you, wherever you are in the process.
Virtual Admissions Events
Attend our virtual admissions events to learn more about our program and meet students, faculty, alumni and admissions team.
Personal Consultations
Connect one-on-one for a personal admissions consultation with an admissions representative via Zoom to talk about your goals, the application, our program, culture and any other questions you may have.
Online GMAT, GRE and/or TOEFL Tests
We encourage you to take at-home version of the GMAT, GRE and/or TOEFL.
Attention: The Online GMAT is now available. The benefit of the GMAT Online exam is that candidates can schedule appointment times around the clock—24 hours a day, 7 days a week—allowing for greater flexibility during an evolving situation.
The TOEFL is also now available online:
TOEFL iBT Special Home Edition – identical in content, format and on-screen experience to the TOEFL iBT exam.
We are also offering candidates in mainland China and Iran a virtual test of English available via online chat with our English-as-a-Second-Language experts. Email us at admissions@gsm.ucdavis.edu for more information.
GMAT/GRE Waivers
We're offering limited GMAT/GRE waivers to the Full-Time MBA and Part-Time MBA programs to accommodate the current testing limitations. Check your waiver eligibility > 
Extended Deadlines
For more information about deadline extensions, please contact us at admissions@gsm.ucdavis.edu.
Career Development Coaching
Take advantage of daily online Career Development coaching by appointment or drop-in. 
For International Full-Time MBA Candidates
Stay Up To Date
Stay up to date with the campus-wide responses at the UC Davis Coronavirus Information page.
We're committed to helping you at every step of the application process and hopefully welcoming you in the Class of 2021. We look forward to receiving your application.