Sacramento Instructional & Operations Manager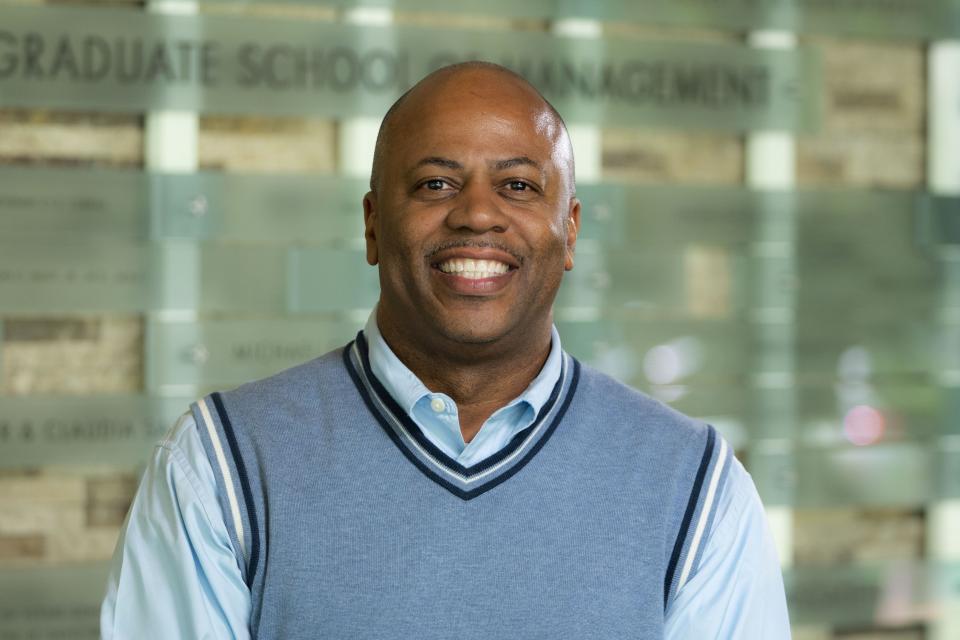 MBA Candidate 2019, Trident University
B.S., Trident University
Sims comes to the GSM most recently from UC Davis IET Department. He was Storekeeper and Equipment Manager. He was employed with them for over 2 1/2 years. Previously, Sims worked for the Department of Veteran Affairs and UCDMC. He also served in the US Army for over 10 years as a Supply SGT/Operations Manager. He has his Bachelor of Science degree from Trident University in Logistics, Materials, and Supply Chain Management. He is currently working towards his MBA from Trident University, which an anticipated graduation of 2019.
Sims provides administrative support for faculty members and students, including reception, orientation, and administration at our Sacramento campus. He coordinates instructional material support, and student academic advising services and resources for graduate courses. He is responsible for Sacramento MBA Program facility and instructional operations management, access, and equipment operation for both students and faculty members.
He also troubleshoots areas of concerns regarding classroom AV equipment, facility issues (including access to building and amenities), classroom adjustments, and instructional materials. He functions collectively with the Project and Instructional Resources team to ensure cross-functionality is maintained across locations by serving as the point-of-contact for the PIRO office at our Sacramento MBA campus. Sims creates and maintains all Sacramento Canvas course sites and provides instructional support to faculty to ensure students are provided all course materials to include troubleshooting instructional support issues for faculty and students.
Sims ensures that office, classroom equipment and facilities are available, maintained in good running order, and organized for the effective support of the instructors and students. He manages all facilities and space allocations, maintaining room reservations, organizing video recording, procuring all operating supplies for the program, and provides tours to Business Partners, faculty and students. Coordinates parking arrangements at the beginning of each quarter as well as the unique access and security identification required by UC Davis Health System for both students and faculty.
Sims serves as the day-to-day liaison between the Graduate School of Management, the School of Medicine, and School of Nursing in compliance with the Memorandum of Understanding for the Education Building at the UC Davis Health System.
Sacramento on-site hours:
Monday/Wednesday: 4 p.m. - 9 p.m.
Tuesday/Thursday: 9:00 a.m. - 9 p.m.
Irregular Saturdays: 8 a.m. - 12 p.m.