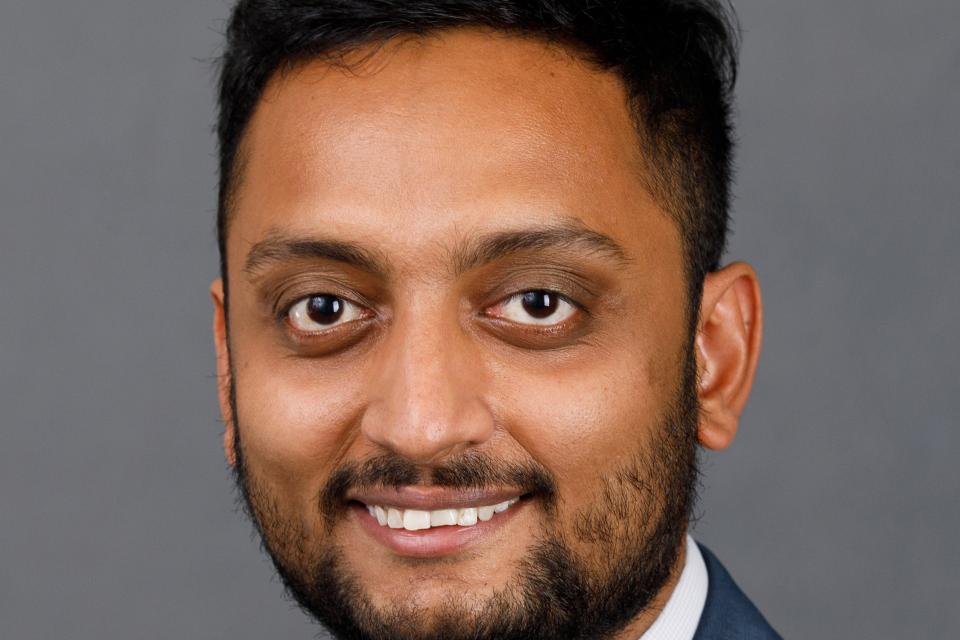 "I chose GSM for a combination of factors. I liked how the administration responded to all my questions before the program. I had a great interview experience with Johns Lyon of the MSBA program where he not only took my interview ,but also gave me important suggestions. Finally, UC Davis is an old and renowned institute that has a massive alumni base, which is always helpful."
Professional Experience
I have four years of academic research experience in the field of computational mechanics; first at IIT Kanpur in India during 2015-16 and then at Johns Hopkins University in Maryland from 2016-19.
I also have two years of product analytics experience at a gaming start-up in India and a year of experience as a senior data analyst at Venture Hive in Miami, Florida.
I am currently working as a graduate research analyst with Professor Prasad Naik of the GSM.
Education Background
Bachelor of Technology (Aerospace Engineering), IIT Kanpur, 2011-16
Master of Technology (Aerospace Engineering), IIT Kanpur, 2011-16
Master of Science in Engineering (Mechanical Engineering), Johns Hopkins University, 2016-18
Student / Leadership Experience
I was part of the mechanical engineering graduate association at Johns Hopkins and conducted various events for the graduate students (mainly doctoral candidates).
I was also a mentor to underprivileged kids in grades 3 to 5 in the city of Baltimore under the STEM program (a collaboration between the city of Baltimore and Johns Hopkins).
Fun Facts
I am a big formula one fan and my next aim is to travel to all 23 race destinations. hoping to start that process by going to Miami and Austin races this year.
Even though I have spent most of my life in temperatures above 100 degrees, I love it when it snows and has done most of my traveling to cold places and during winters. Most of my traveling also revolves around eating local food.
I am a big fan (and a consumer of movies). I made short movies and did a couple of radio shows back in my undergrad.