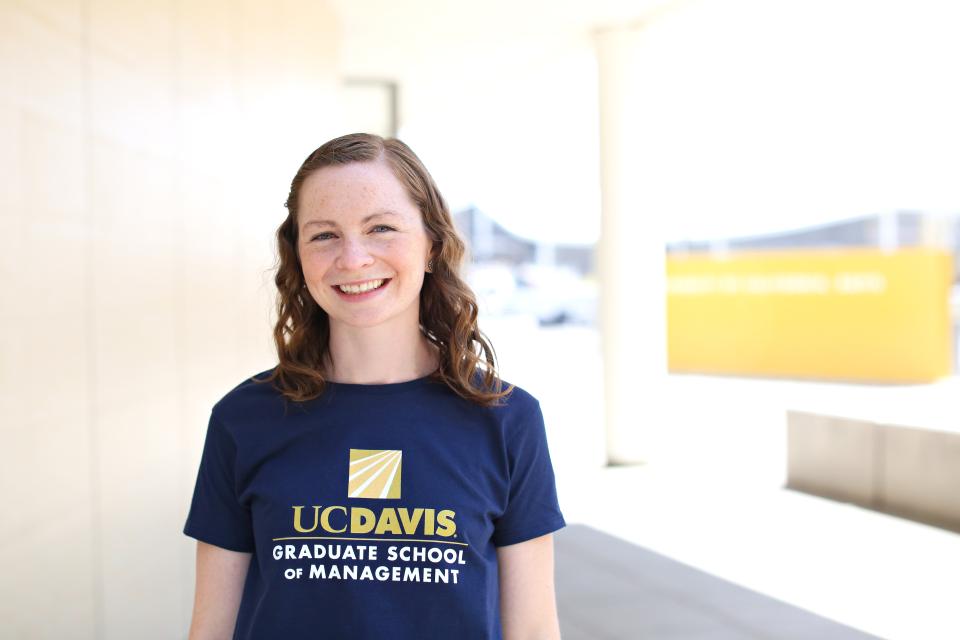 I knew the MBA program would be valuable and I would learn a lot, but I had no idea my classmates and I would become like a family. Spending hours together inside and out of class, and eating meals together, forged so many close bonds and an environment of mutual support that helped us all learn and grow.
Professional Experience
Project Manager at Chevron
Cost Engineer at Chevron
Business Analyst & Scrum Master at Chevron
Education
MBA, University of California at Davis
Civil & Environmental Engineering, Pennsylvania State University
Student leadership or school participation of note
President, Bay Area Dean's Student Advisory Council, 2017-2018
MBA All-Stars Overall Director, 2017
Beta Gamma Sigma Business Honor Society
Jerome J. and Helen S. Suran Fellowship Recipient
Fun Facts
I have been to every national park in California and 23 national parks around the country.
I have two cats, one that has a stubby tail and one that eats almost anything crunchy (including hot & spicy cheez-its).
I commute 14 miles on my bike (almost) every day.