MBA Career-Switcher Striving to Live Zero-Waste Life
An email changed my professional life
Editor's note: As part of Women's History Month, we're sharing stories of triumph, perseverance, and acclaim from students and alumni all month long.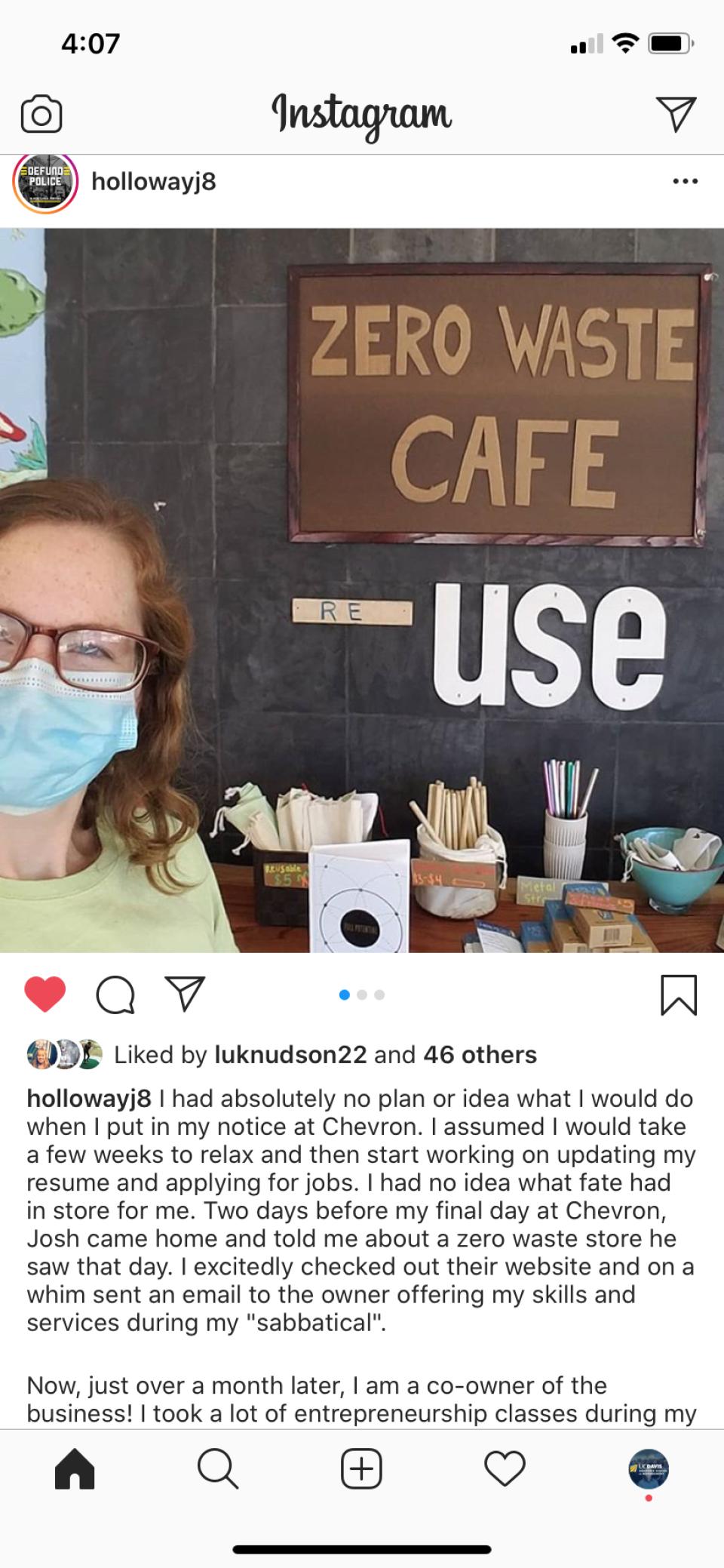 For more than two years now I have strived to live a zero-waste life. But it wasn't until the day before my final day at Chevron in July of 2020 that my business idea and the real world collided.
I had received a message from my husband who told me about a zero-waste store he saw in Oakland that day called MudLab. I immediately investigated, and in a somewhat uncharacteristic move, I sent a cold email to the owner to offer my support.
Initially, it was on a voluntarily basis—as someone with a passion for sustainability and an MBA who would soon have a lot of free time, it seemed like a great opportunity to get my foot in the door. Little did I know that when I hit send, my career would take a complete 180.
Generating Business Ideas at UC Davis
I joined the UC Davis Bay Area Part-Time MBA program in 2015, and over the next three years, I took most of the entrepreneurship classes that were offered. That got me thinking about my own ventures, so I started a running list of different business ideas in a note on my phone.
In January of 2020, I created a longer document to flesh out my idea of a business to "empower people to make sustainable choices and inspire businesses to create sustainable products."
Serendipitously finding MudLab felt like my dream business had suddenly come to life.
My zero-waste journey started in 2018 when my husband and I were living in Davis and set monthly sustainability challenges for ourselves. We switched our utilities to 100% renewables, started using the municipal compost for as much as possible, biked to the grocery store and friend's houses, and switched to cloth rags from paper towels.
It wasn't drastic or daunting, but we introduced these small and simple steps to live more sustainably and produce less waste.
Since then, we have continued to challenge ourselves to find more sustainable alternatives or to buy used items instead of new ones, but until last July this was just something I did in my personal life.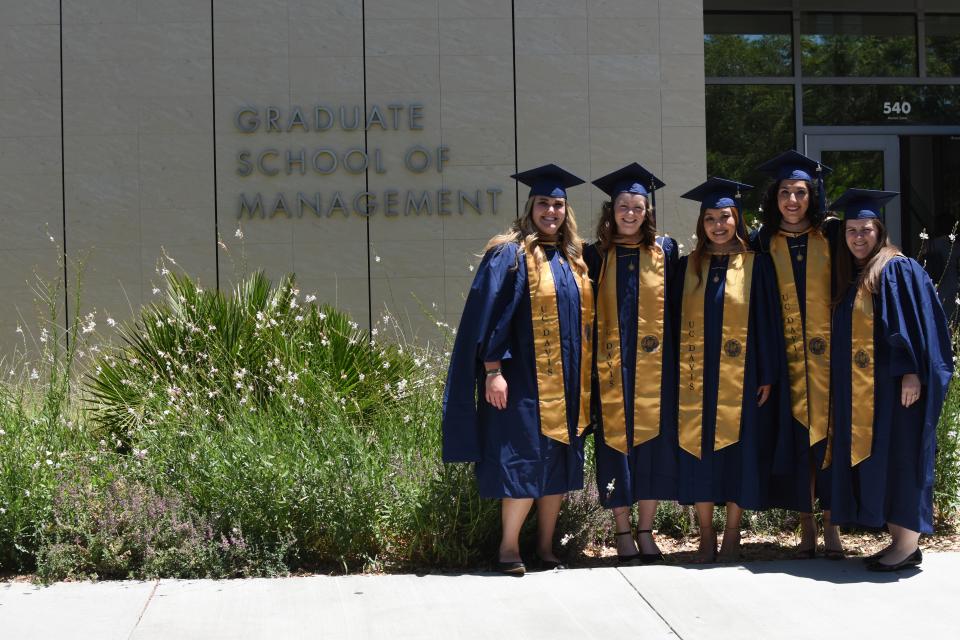 REWIND TO 2013
I graduated from Penn State with an undergraduate degree in environmental engineering, and I have always been interested in sustainability and concerned with climate change. My first job after college was with Chevron working on remediation projects, where I spent my time as a project manager cleaning up the environment.
Although it felt fulfilling, productive, and important, the longer I continued to work for Chevron and moved away from remediation into other parts of the business, I had a growing feeling that my personal values were not aligned with the company. After seven years, I took the leap into the unknown and gave my notice at Chevron.
It didn't take long after I left to connect with Vanessa, the founder of MudLab. I found myself visiting the cafe with increasing frequency and learned more about the business. By mid-August, I was fully invested in the mission and bought into the business as a partner.
Since then I have done so many things I never imagined I would do: I set up an LLC, I hired three employees, I continue to run payroll and operations, and I create relationships with new vendors to bring their products into the store.
It is both way more work and way more rewarding than I ever imagined.
It is exhilarating and exhausting being responsible for every detail and decision, but there is nothing more fulfilling than when a customer walks around the store in awe and comments that every neighborhood should have a store like ours.
A Café on a Mission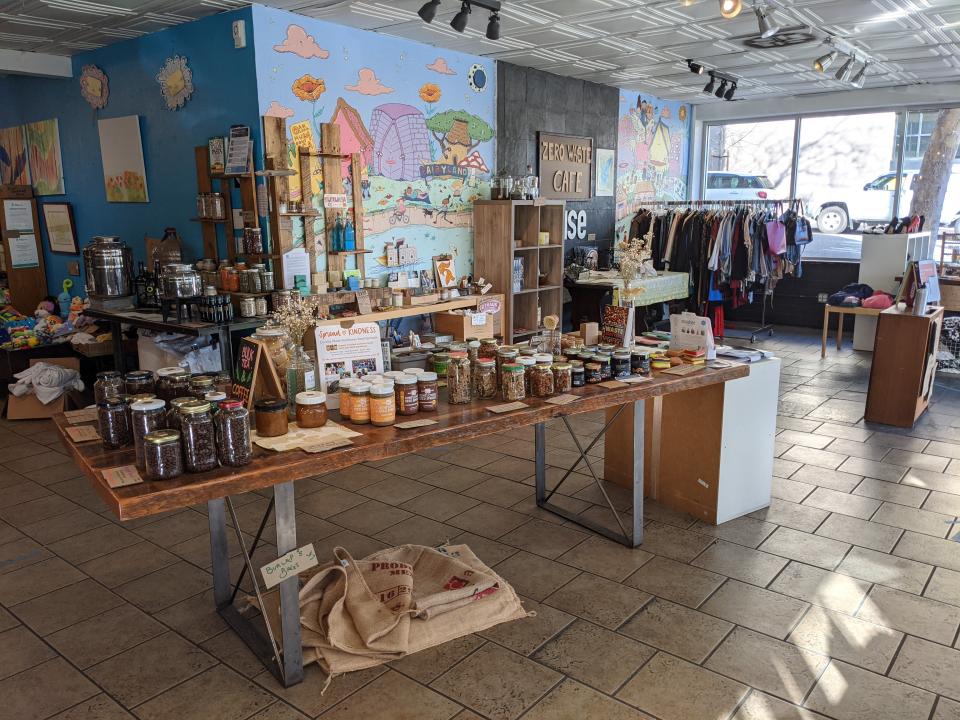 Some people come into MudLab just wanting a cup of coffee in a paper or plastic to-go cup, not considering that they will use that cup for less than 15 minutes and then it will end up in a landfill for hundreds or thousands of years.
Our mission is to envision and build a world with a circular economy through our zero-waste cafe and store. Our customers bring in their own mugs for to-go coffee or they rent a jar that we will sanitize and reuse.
Our coffee beans come from Proyecto Diaz in reusable containers, and our milk comes from Straus in reusable glass bottles. We put bulk groceries in cleaned and sanitized pasta sauce and pickle jars donated by our customers. We sell products that are difficult to find without plastic packaging, like toothpaste and shampoo bars.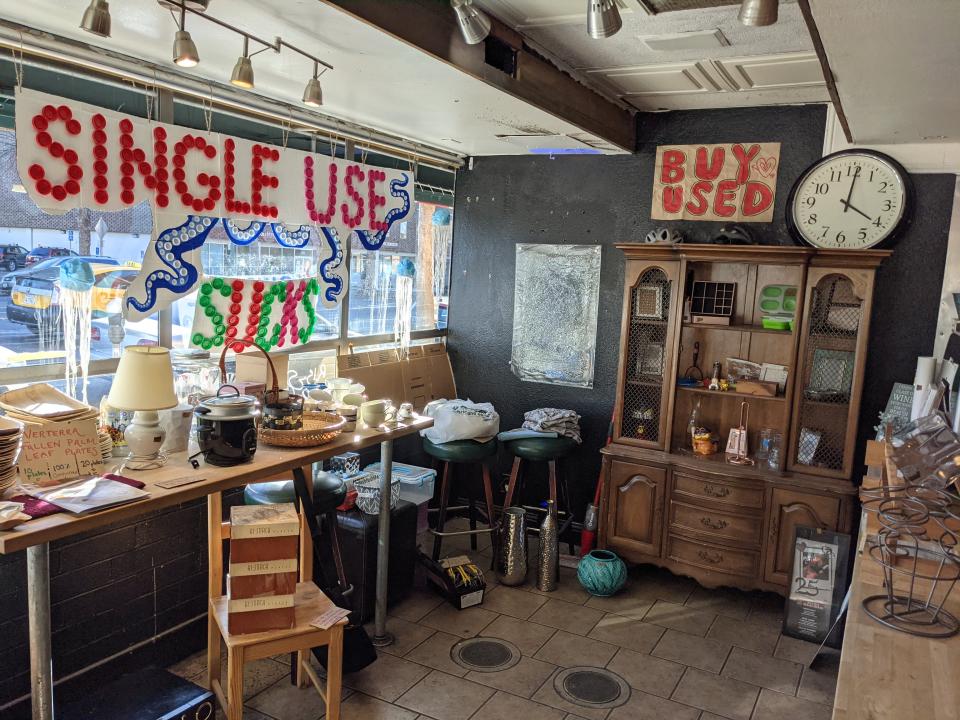 We accept donations of gently used items and help them find a new home. Everything we have is used and reused as many possible times before being composted or recycled. And at the end of the week, we produce only one small bag of trash weighing less than a pound for our entire business!
I hope to continue to grow MudLab and build awareness in the Bay Area for zero-waste alternatives and the circular economy. We are part of a community of zero-waste individuals and businesses that all dream of a future with less waste.
As I reflect on the last eight months, so many things have changed in my life and so many new doors have opened. None of this would have happened if I hadn't put myself out there and sent that introductory email. I wouldn't have jumped in with both feet if I didn't have the confidence in myself that I could tackle difficult problems by taking the time to investigate and learn.
The knowledge gained during my MBA and experience gained through work, school, and other activities gave me a strong foundation and the courage to take this giant leap, and I couldn't be happier with my decision.