Visual Communications Specialist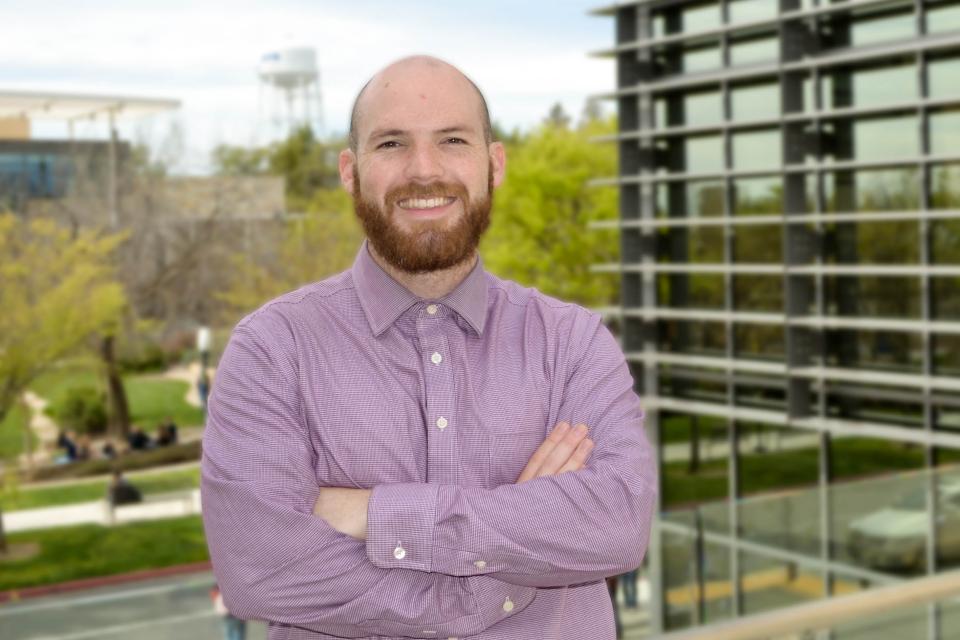 B.S., Digital Film and Video Production, Art Institute of California
Kevin manages shooting, editing and producing a wide range of videos about our dynamic community, helping to take our content to the next level through creative multimedia storytelling.
An accomplished video writer, director and editor, Kevin join us from UC Davis Health's Public Affairs department where he produced and wrote documentary and promotional videos, working closely with professional writers/journalists and doctors. He also worked with Nugget Markets on multiple filming projects as cinematographer, editor and brain storming ideas for promotional videos.
In his spare time, he's also produced three short films, Cognizance, Fortunes and The Beat. He won the Sacramento 48-Hour Film Festival Award for Best Acting, Audience Award for best film, and his film Cognizance was accepted in the Narrative Short Category of the 2016 Sacramento Film and Music Festival. He's currently working on another short comedy film. One of his favorite hobbies is creating his own music for his videos, getting his inspiration from the work of renowned filmmaker and composer John Carpenter.
Kevin earned his Bachelor of Science in Digital Film and Video Production from the Art Institute of California in Sacramento.
View Kevin's previous films, demo reel and video shorts at http://www.liquidsolidproductions.com/