Bay Area Part-Time MBA Student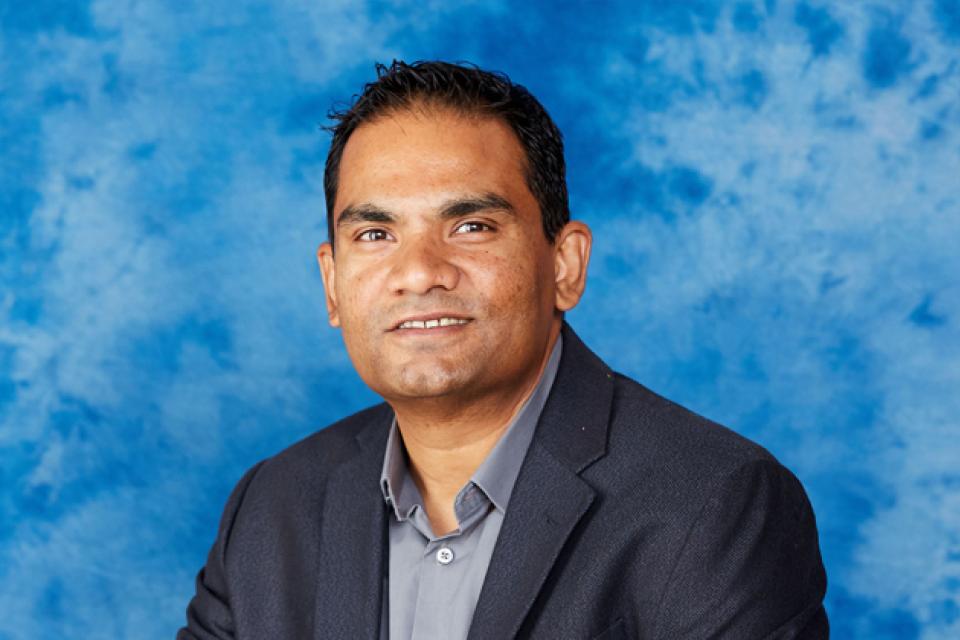 "UC Davis is a very professionally run organization. I've enjoyed the quality of education being imparted at this School."
Manik Chandrasekhar relocated to the US in 2014 from Intel Corporation's India site to its headquarters in Santa Clara, CA. Chandrasekhar currently works in Sales and Marketing Group as Sales Account Manager for Google Chrome products. He has more than15 years experience in various engineering-focused project and program management roles managing 3G/4G modems for cellular smartphones. He has also managed product marketing for LTE/5G for Intel's PC business.
Chandrasekhar joined the UC Davis Bay Area Part-Time MBA program in Fall 2019 and is expected to graduate in 2021. His interests are in Strategy & Finance.
He likes to run, bike long distances, or hit the gym whenever he finds time and he loves cooking.
As an ambassador, Chandrasekhar wants to promote the excellent opportunity that UC Davis Bay Area Part-Time MBA program provides to working professionals in the SF bay area to experience in-depth exposure to business administration.
PROFESSIONAL EXPERIENCE
Sales Account Manager at Intel Corp. managing Google's Chrome business, Sales & Marketing Group.
Strategic Account Manager at Intel Corp. overseeing Google's Android products, Sales & Marketing Group.
Sr Product Marketing Manager at Intel Corp. overseeing WWAN(LTE/5G), Client Computing Group.
Program Manager at Intel Corp. overseeing LTE modems for smartphone business, Communications and Devices Group.
Customer Engineering Project Manager for 3G/LTE modems - Wireless Solutions Group at Infineon Technologies. 
Senior Software Engineer at L&T Infotech. 
STUDENT LEADERSHIP AND ACTIVITIES
Member of UC Davis Bay Area Ambassador Program (BAAP).
PREVIOUS DEGREE
B.E. in computer science, Dr BAM University.
FUN FACTS
I love outdoor activities like running and biking.
I enjoy cooking at home and am fond of BBQing (coal) in the backyard. I love different types of food and my favorites are Japanese and Korean cuisines. 
I have traveled extensively across Asia and Europe and can speak several languages including German and Japanese.