Instructional Operations Manager, Bay Area MBA Campus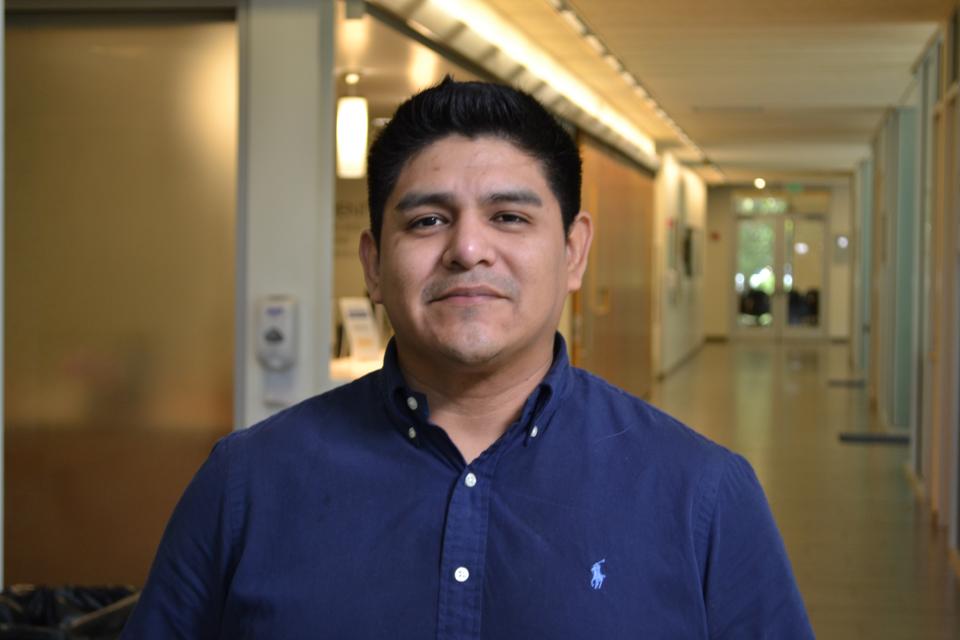 Sergio Esquerre joined the School as a student assistant in July 2012. He was promoted to instructional operations specialist in November 2017. With seven years of experience assisting the Project and Instructional Resources team, Esquerre was named as the instructional operations manager for the Bay Area MBA campus in July 2019.
Project and Instructional Resources provides operational support to faculty, staff, students and affiliates of the School in Davis, San Ramon, Sacramento and San Francisco. Esquerre is responsible for managing instructional support and facility operations at the Bishop Ranch suite in San Ramon.
As the instructional operations manager, Sergio ensures that office, classroom equipment and facilities are organized for the effective support of the instructors and students. He is also responsible for troubleshooting classroom AV equipment, facilities and space allocations, maintaining room reservations, procuring operating supplies for the program, and provides tours to Business Partners, faculty, staff and students. He serves as the day-to-day liaison to various vendors, contractors, building management to ensure operations run smoothly.
Esquerre earned an associate's degree in graphic design and digital media from Diablo Valley College in May 2018. In his free time, he enjoys playing competitive volleyball. Volleyball has encouraged him to also become a certified USA Volleyball scorekeeper and potentially a referee. He also is a huge cat lover and enjoys his two kitties, Robbie and Abby.
San Ramon on-site hours
Wednesday/Thursday/Saturdays: 8 am – 4:30 pm
Friday: 12:30 pm to 9 pm
Irregular Sundays: 8 am to 12 pm