3 Tips to Make the Most Out of Your B-School Experience
"Pursuing an MBA at UC Davis was one of the best decisions of my life"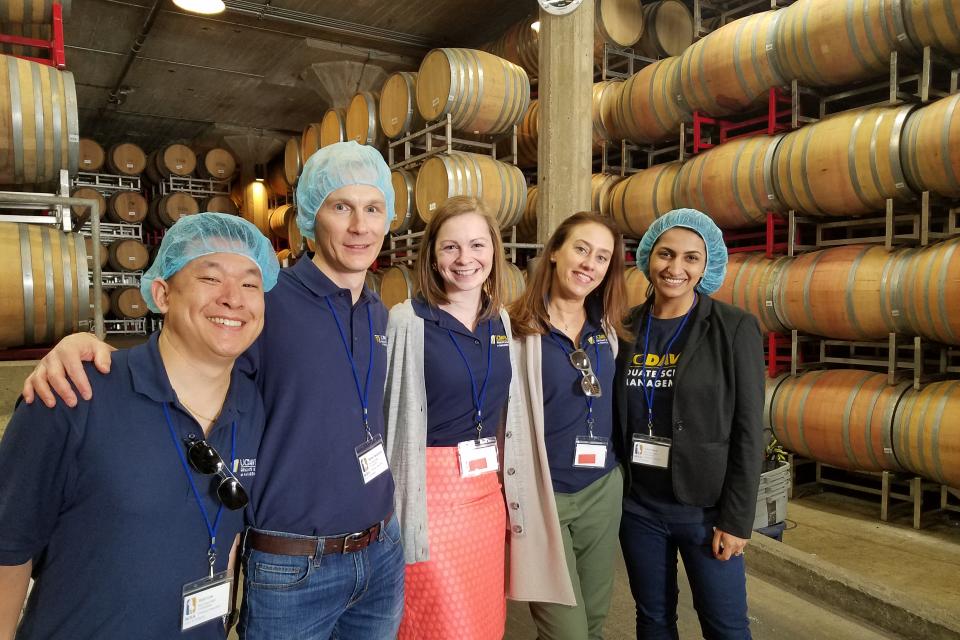 At the start of the New Year, I'm reflecting on and determining what I need to do to achieve my goals. Several years ago, I decided to attend business school, and chose the UC Davis Bay Area MBA program to better position my career in both the private and public sectors—it was one of the best decisions of my life.
The UC Davis MBA experience and community helped transform me, both professionally and personally.
In my final year in the program, co-workers and close friends mentioned that I was a different person than before I started the program.
So if you thinking about pursuing an MBA, I'd like to offer three tips that helped me make the most out of my B-school experience.
Tip 1: Be Involved
One of the first things you will hear about any MBA program is the ample opportunities to be involved in planning and executing events, such as networking mixers, happy hours, meetups and speaker panels.
I had no prior experience, but I was eager to be involved. I joined the Graduate School of Management Student Association (GSMSA) and the Bay Area Ambassador Program (BAAP), helping to enrich our student experience and talk to prospective students about the advantages of the Bay Area MBA.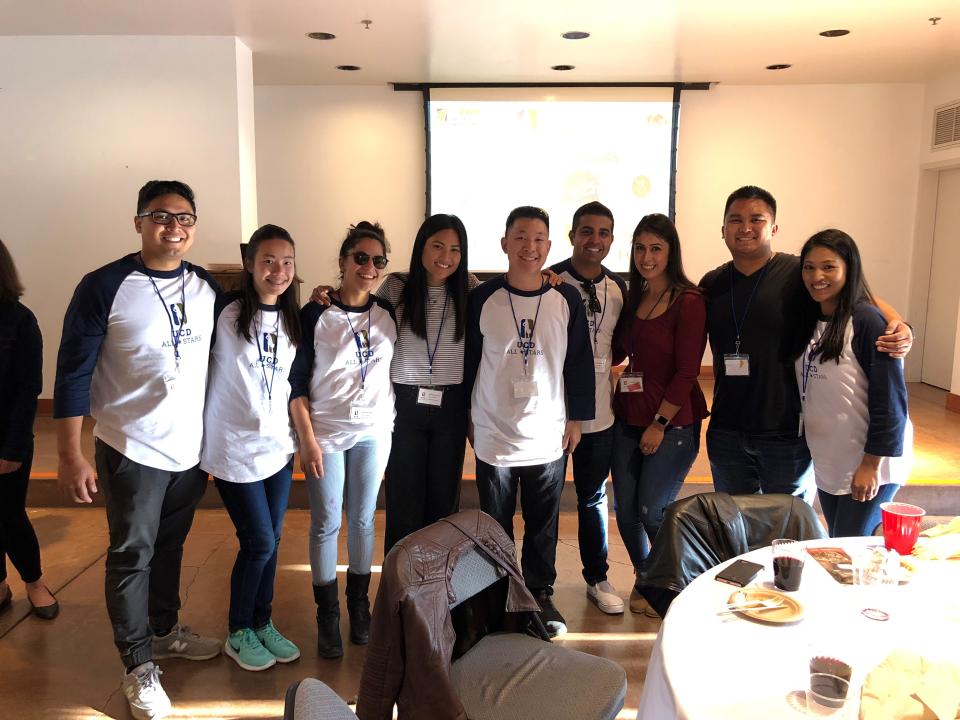 With GSMSA, we planned the UCD All-Stars, the Bay Area MBA program's signature event, as well leadership summits and other events that benefited current students. BAAP focused on events that benefited prospective students, such as MBA fairs, speaker panels and information sessions.
The project management experience I gained from GSMSA and BAAP paid off after graduation when I was deployed to the San Francisco Public Utilities Commission Department Operations Center at the start of the COVID-19 pandemic.
I serve as SFPUC's finance and administration section chief where I am responsible for all financial, administrative, procurement and cost recovery aspects of the COVID-19 emergency response. I'm often juggling many "balls in the air," on projects with tight deadlines. The UC Davis MBA helped build my confidence and capacity to effectively manage multiple moving parts on such projects.
Tip 2: Be Adventurous
The typical UC Davis MBA cohort is about 50 students, and most complete the program in two to three years. The class sizes allowed me to get to know all the students in the program well, both in and outside of the classroom.
I was often at the San Ramon campus after work on the weekdays to meet with teammates for meetings and assignments. I made many close friends. For dinner one night, they introduced me to brain tikka masala. I was hesitant to try it at first but was assured the dish was fantastic. I was not disappointed—it was tender and tasty!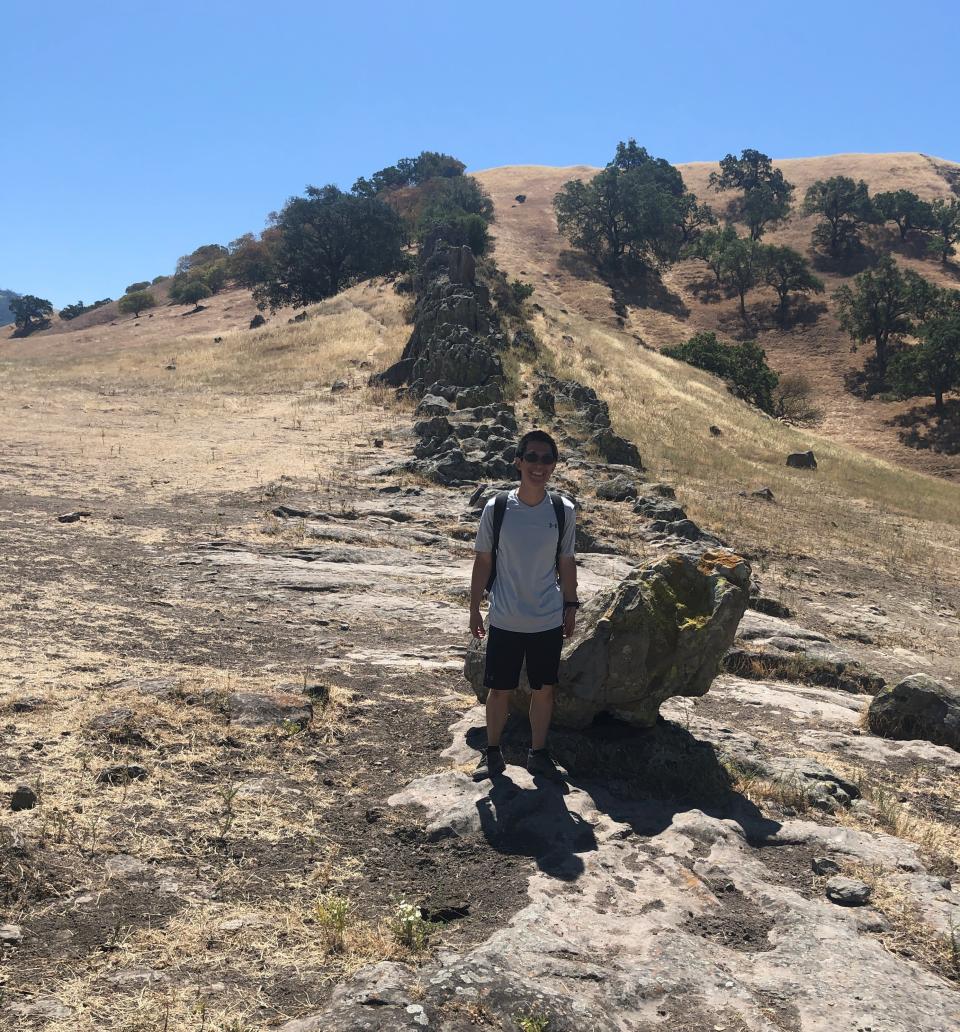 I continued this adventurous spirit post-MBA when I tried hiking during the COVID-19 pandemic to stay healthy. Gyms were not available, and I wanted to maintain the weight I lost while pursuing my MBA.
I focused on building myself up, first walking a mile or two around my home. The distance increased to five miles at wilderness areas such as Las Trampas Regional Wilderness Park. In August, I had built enough endurance to hike nine miles in the Redwood Regional Park. These are a few examples of the adventurous spirit that lives in all of us—sometimes it just takes a friend, or a program to pull it out of you.
Tip 3: Be Vulnerable
Let's be honest, it is not easy to be vulnerable around other people you do not, or barely know.
I can admit this was me until I took two MBA courses: Teams and Technology, and Storytelling for Leadership. Both courses established a "safe space" for the "magic" to happen in the classroom.         
Teams and Technology is a group-based leadership course that provided a toolkit on how to manage self-selected and inherited teams. While I learned a lot in this course, the biggest value came from one of my teammates, who shared with me that I should open myself up, beyond the surface details that everyone knew. That moment changed me forever, and I now try to be vulnerable to those around me, especially my inner circle.
When you're vulnerable to others, it's often reciprocated, and that will lead to new and stronger relationships.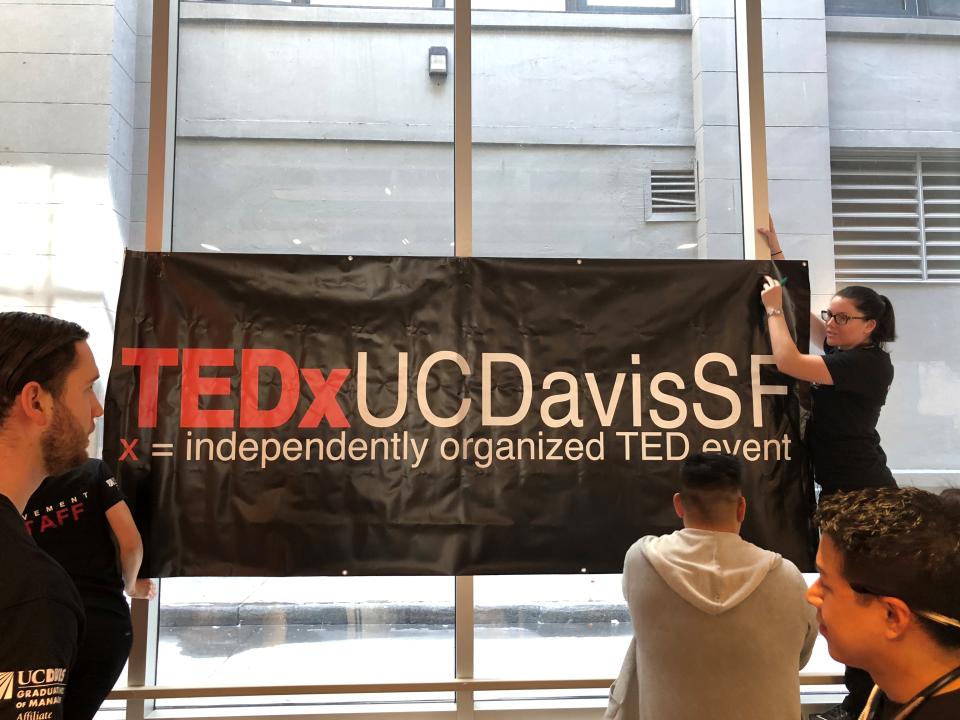 Storytelling for Leadership is all about the art and science of storytelling, and the class spanned two Sundays. In the second class, we each told a story to a small group using the concepts learned in the first class.
My story was about my driver's license—a journey that took me a decade to complete. I was initially hesitant to share because I was embarrassed. But I wanted to be authentic and soon discovered that other classmates shared similar stories.
Tips to Takeaways
Many people have asked me if pursuing an MBA was worth the time and money. My response is a definite "YES" in all caps. If you pursue an MBA for the right reasons and take advantage of all the opportunities available, there is nothing stopping you from reaching your goals.
By bringing your authentic, vulnerable self to the classroom every day, you'll discover many aspects about your own inner-workings that you wouldn't otherwise. You will also create lasting connections and friendships that will prove worthwhile long after you graduate.