5 Job Search Tips: What it's "Like" at Facebook
"Practice your skills, network and don't stress," says MSBA alumnus Sharad Jain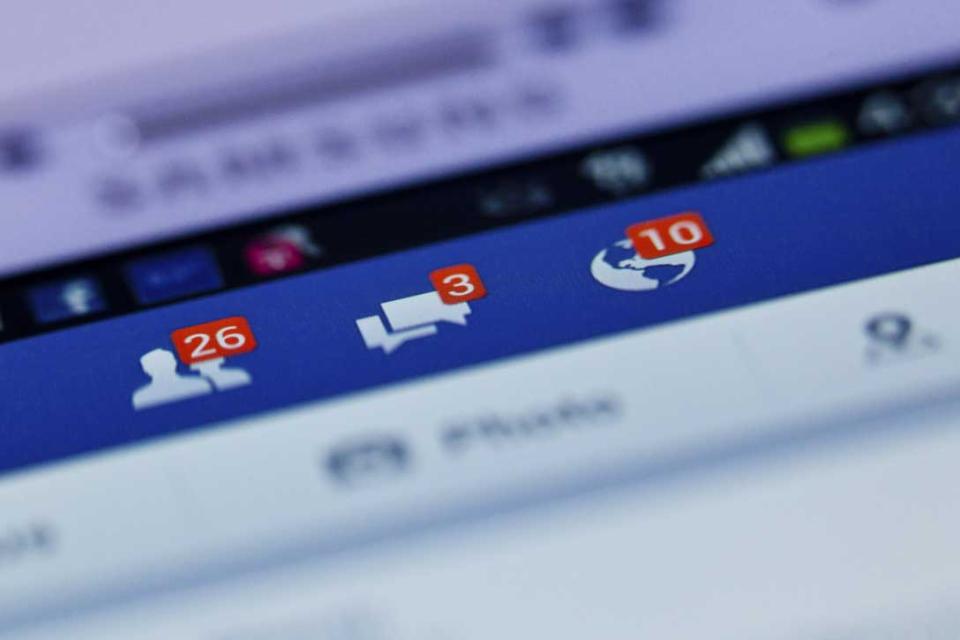 In a Q&A with MSBA student Rohan Ranshinge, alumnus Sharad Jain shares advice from his career search and landing a role as a data specialist at Facebook.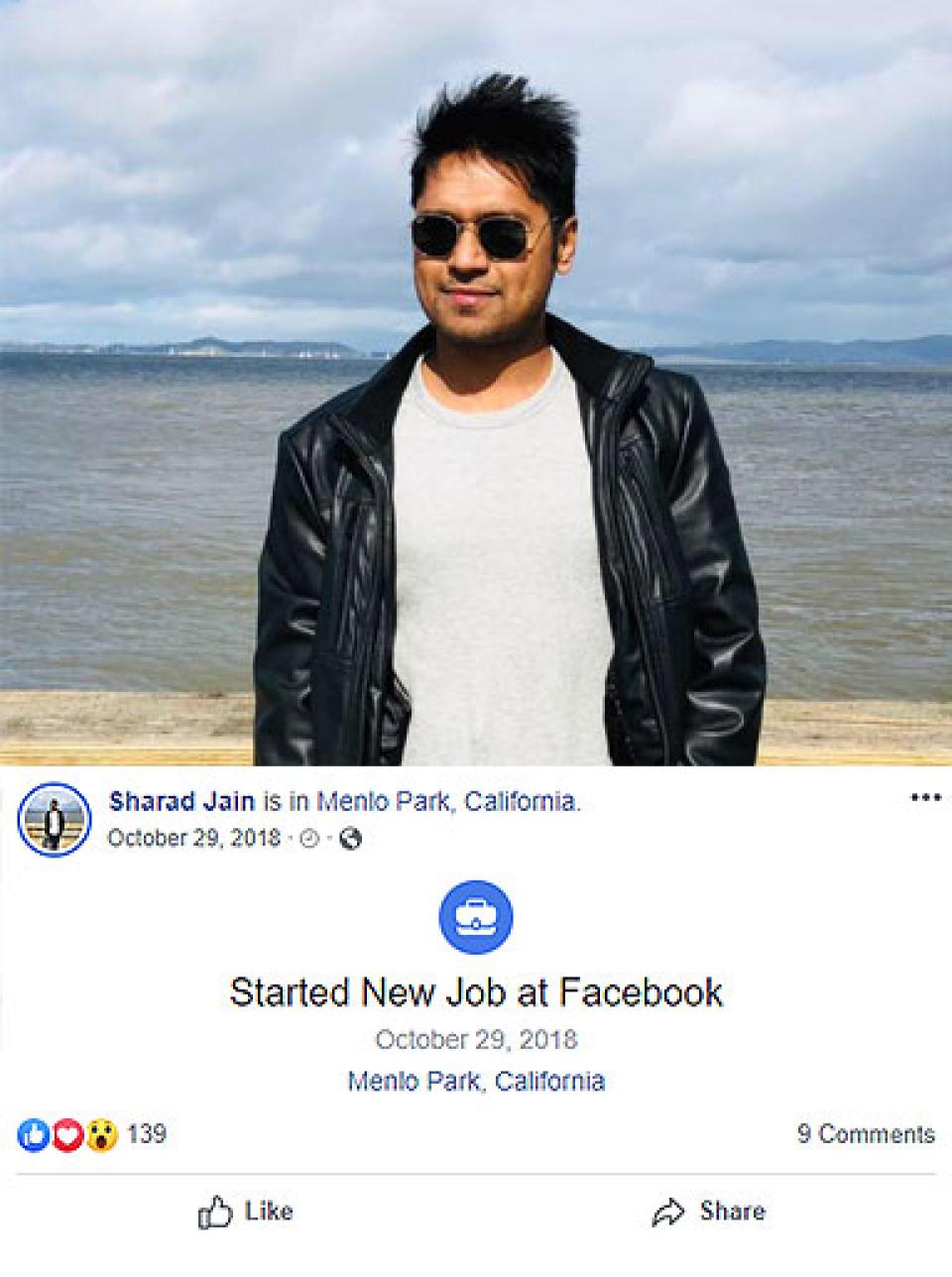 He has an inspiring journey from working in a small team as an assistant systems engineer at Tata Consultancy Services in India, earning his MSBA at UC Davis, and now as part of a global 40-person team at one of the world's top social networking sites.
At a visit to our San Francisco campus, he shared his experience and offered five tips and strategies that he used during his job hunt.
1. Did you have a particular strategy that you followed while applying for jobs?
I mostly focused on Bay Area and Silicon Valley roles while applying. Coming here to the Silicon Valley was one of the key features that attracted me to the UC Davis MSBA program. However, I would advise all students to focus on jobs outside the valley too. The demand for good analysts will never dissipate, and you should be willing to find the role that works best for you irrespective of the location.
2. What strategies would you recommend to the newest batch of graduates?
I'd recommend leveraging LinkedIn connections to the fullest extent. It is a great site and utilizes tools to form networks at companies worldwide. Making connections goes a long way. I'd recommend students take the time to meet and make meaningful connections as early as possible, and keep your network updated on your progress regularly. You never know which connection might help you.
UC Davis has strong alumni support. I'd recommend reaching out to our alums and interacting with them as much as possible. At the Graduate School of Management, we value collaboration and are always willing to help each other out.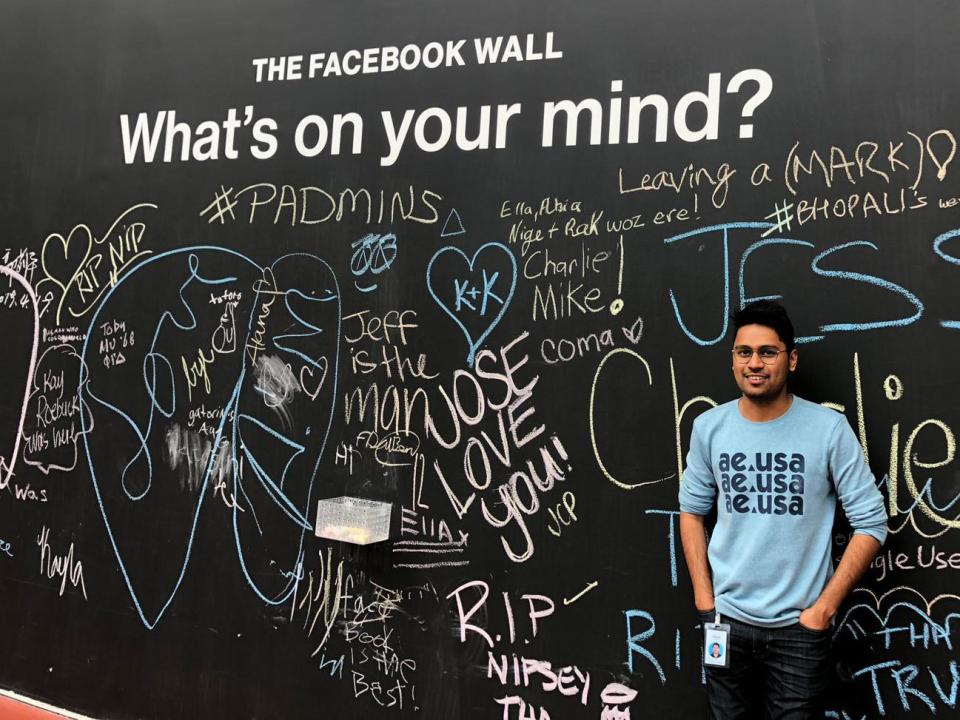 Coming from India, I didn't have a huge network here. Connecting with alums from our School was very valuable to me as they helped me meet more people who were willing to help me in my career.
When it comes to asking for a referral, I'd recommend sending a short email to your contacts. Avoid sending a long email which could go unread. Instead, describe who you are and your interest in the company you are applying to. You want your message and intentions to be clear. Most people are willing to help, you just have to ask.
3. Was there a particular portal you used during your job application phase?
LinkedIn was the big one for me. You can directly connect with hiring managers and HR recruiters and let them know of your background and experience. I'd recommend building a strong network on LinkedIn—being active on that site has huge dividends.
I also used Indeed and AngelList during my search. AngelList is a good platform if you are interested in working for startups.
4. What was the interview process like for you?
Most interviews always start with a phone screening where companies determine if you have the necessary skills for the job. Most phone screenings have simple Structured Query Language (SQL) questions, which test your programming fundamentals. You can also be asked about your previous experience, your practicum project and your motivation behind applying for the role.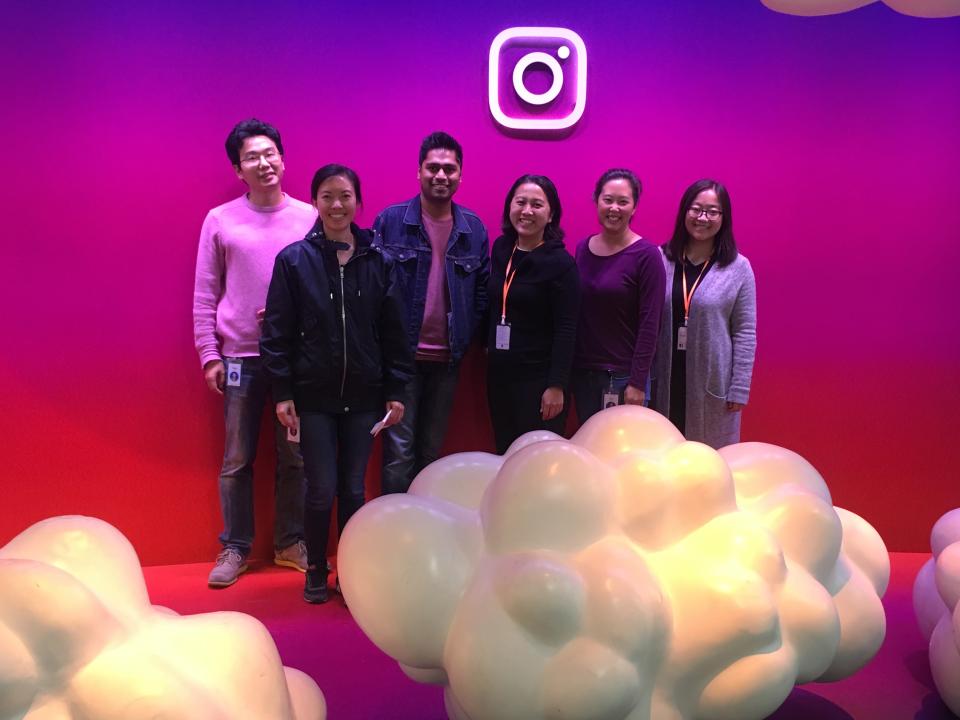 Following that initial call, companies tend to have a SQL coding round where a problem statement is given and has to be solved within a given time frame. Based on the company you apply to, you might also get a take-home assignment wherein you are required to solve a problem and explain your answers in simple terms.
One of the main requirements of a business analyst is to translate complex problems to simple solutions and to effectively communicate your results. This is why take-home assignments are very important and need to be handled efficiently.
After these first two rounds, there are typically on-site interviews. At Facebook, different members of the team have individual interviews with you to test your understanding of the role and check if you will be a good fit for the position.
In my interview with Facebook, I had a live coding round where I was asked to write a code in a programming language of my choice. I also had a SQL round followed by final interviews.
5. Any final tips?
Be confident. There are more than enough jobs to go around for everyone, you just have to find the one that matches your skill set. There will be rejections, there will be failures, but be confident in your abilities. The job hunting process is a stressful time for most students, but you just have to keep at it. Eventually things click and you get the role you are best fit.
I'd recommend the following:
Practice your basics well. That includes honing your skills in SQL, statistics, etc. The MSBA program trains you well in the field of analytics and there is no need to worry on that front. The next step is to show companies your understanding of these topics. 
 
Network. Connect with as many people as possible and stay in close touch with them. Keep them engaged and regularly update them of your progress. Leverage the community that we have at UC Davis and meet as many people as you can. LinkedIn is a valuable tool available to us and every student should make the most of it.
 
Don't stress. There's no need to get worked up. Everything will fall into place eventually and you will get the role that's a perfect fit for you. Keep working towards your goal, learn from your mistakes and do better every time.