5 Ways to Unleash Your Business Analytics Superhero
Build Your Strengths Harnessing Data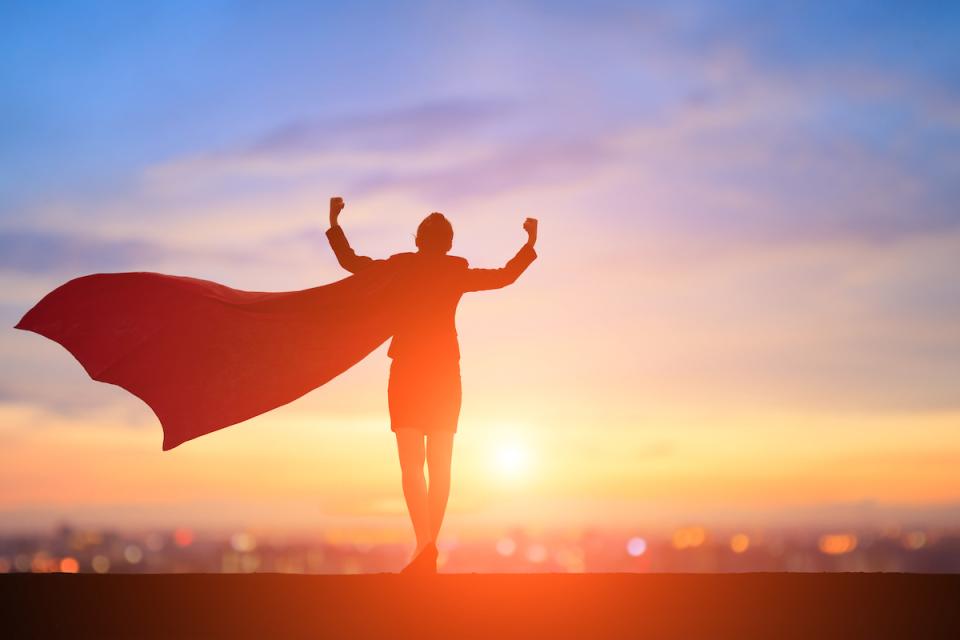 Ranked among the top 10 best business analytics programs in the country and in the top 25 in the world, the UC Davis M.S. in Business Analytics program is a complete package — exceptional faculty who get to know you by first name, a well-designed curriculum, super-connected alumni and excellent career services.
Here are the top five reasons why I'm already feeling superhuman from this program:
1. Harness the Mystical Powers of Statistics!
A new type of battery can extend smartphone use by one hour. Is that statistically significant enough for the manufacturer to invest in implementing the change given tradeoffs? This is an example of the problems my cohort and I teamed up on to tackle, with advice from the program's go-to statistics expert Mehul Rangwala.
Statistics can help in major business decisions, whether it's by applying basic probability or complex multiple regression. Rangwala taught us the two pillars that make for a good foundation in analysis: Writing effective queries to retrieve data and then formulating and testing hypotheses.
Students in both the MSBA and MBA programs recently voted Rangwala "Teacher of the Year." He's lived up to his reputation, even after six-hour sessions in statistics! He is full of energy and high-spirited and his passion for teaching is unmatched.
"My life priorities are statistics and students," he once told our class.
2. See Through Obstacles With Data Vision!
Glancing at a regular map one might think Greenland is bigger than India. India is actually twice the size. Representing the spherical planet on a two-dimensional surface leads to certain losses or misrepresentations of information.
Led by lecturer Nicolas Garcia Belmonte, the director of engineering for the visualization group at Uber, we looked at several possible representations of the world map. We determined which one represents the data in the truest sense. It was a lesson on maintaining important details while keeping the product appealing and easy to read.  
Belmonte's course on data visualization gave us an understanding of how the human eye and the brain perceive text, colors and shapes and gave us hands-on practice with visualization tools.
3. Leap Over Problem Structures in One Bound!
What can consumer products company Colgate do to increase sales in an already saturated and mature market? We dug deep into understanding the problem structure for this. We then broke it into logical bits before considering various approaches toward solving this (rather than jumping straight to a solution).
Irrespective of the scale of a business, scores of decisions like this — from operational to strategic — are made every day. And they are great learning opportunities for how to structure problems in ways that lead to clearer problem statements.  This was a great way to kick off the weekend mood on Saturday mornings!
Our instructor, Guru Pundoor, a senior director at retail giant Target, leveraged his experience working in startups and in large organizations, including four Fortune 100 companies, to draw out the differences in the type, scale and urgency of problem-solving between the two.
4. Unlock Weapons for Predicting the Future!
How does Netflix tell you that "House of Cards" is a 97 percent match for you? A recommendation algorithm considers your previous interests and predicts how well you might like a show. We used Netflix's approach to learn how to build our own basic recommendation models for predicting the success of a movie or TV show even before the start of the shoot.
I learned to be modest about my analysis, as Associate Professor and MSBA Faculty Director Ashwin Aravindakshan assured us: "All models are wrong, but some are useful."
Aravindakshan has led mind-blowing lectures on real-world applications of the theories we are learning, going well beyond just the conceptual. He has helped companies overcome hurdles through the same concepts he exposed us to. We see the value of every model we built.
5. Test Your Strength in Alternate Worlds!
Applying our studies to real-time business data is the best way to learn how and why things fail in the real world. 
Sanjay Saigal, the director of analytics strategy for the MSBA program, steered us to the top of our game, ensuring that we delivered on our promises for our industry partners in our MSBA practicum projects.
We role played working with a client to coordinate in finding answers to important questions and to smooth out our client relationship skills. Saigal made sure we were on our feet, living up to the old battle mantra "sweat more in training, bleed less in battle."
So far, my MSBA journey has been an enriching experience, meeting new people, visiting new places, learning new cultures. All the while these amazing teachers have put our professional growth at center stage.