Alumni Spotlight: Curtis Mann MBA 06
Double Aggie alumnus Curtis Mann BA 02 MBA 06, now one of about 50 Master of Wine and group vice president at Albertsons Cos., shares his journey in the wine business, and the professors and courses that have helped him excel in his career. Mann recently joined the Graduate School of Management's Alumni Association Board of Directors.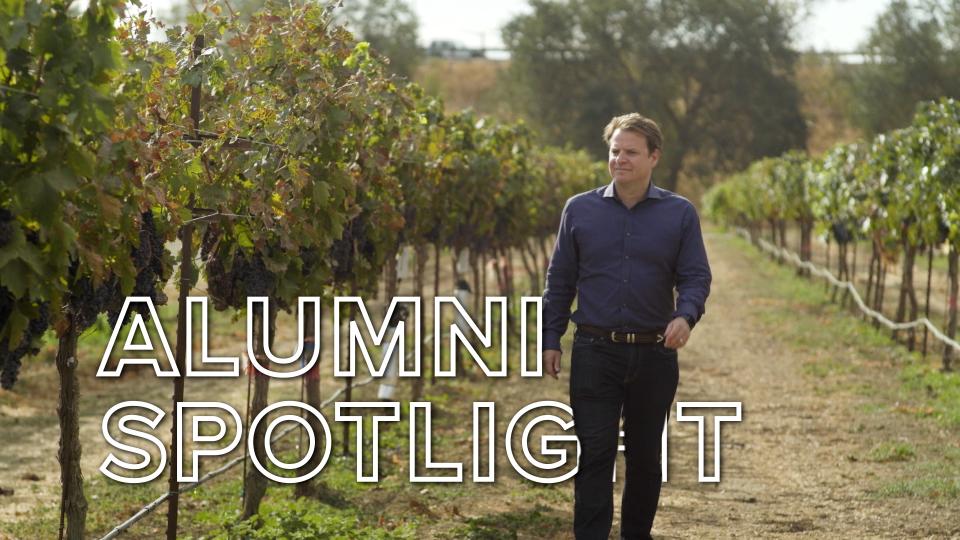 My passion for wine began as an undergraduate at UC Davis. I really learned that I love enjoying wine. When I graduated, what I wanted to do was accelerate my career in the wine industry and make a kind of a change in the direction I was going. 
The UC Davis Graduate School of Management's helped me excel in my career because it has helped me look at things from a different perspective. It's given me the opportunity to look at big and small problems from a very tactical perspective and also very strategic. Everything from the cost of production, to sales techniques, to marketing and I felt like the UC Davis Graduate School of Management was the perfect place to learn that.  
I was specifically interested in things like marketing and how consumers engage with the wine category and how to do research to really understand what their preferences were. I was also interested in the accounting side of the business and what really drives business decisions.  
I really gained a great deal of understanding about marketing research from Professor Bunch. For example, doing marketing research and writing survey questions, doing statistical analysis, all part of my job as a buyer for a big grocery chain.
In 2020 I became the 53rd person in The United States to become a Master of Wine, a great combination with my MBA from UC Davis as I can combine my knowledge of wine with the business of wine. It's important for the 16 alumni to get back and that's why I'm excited to be part of the alumni board at the UC Davis Graduate School of Management. It's especially important to stay involved as alumni because the networking opportunities for students really drive business and business schools, especially here we have such a rich alumni community in northern California and across the U.S.