Challenge Accepted: I Learned to Sew Masks for Medical Workers Fighting COVID-19
Everyone has time, talent and treasure to help their community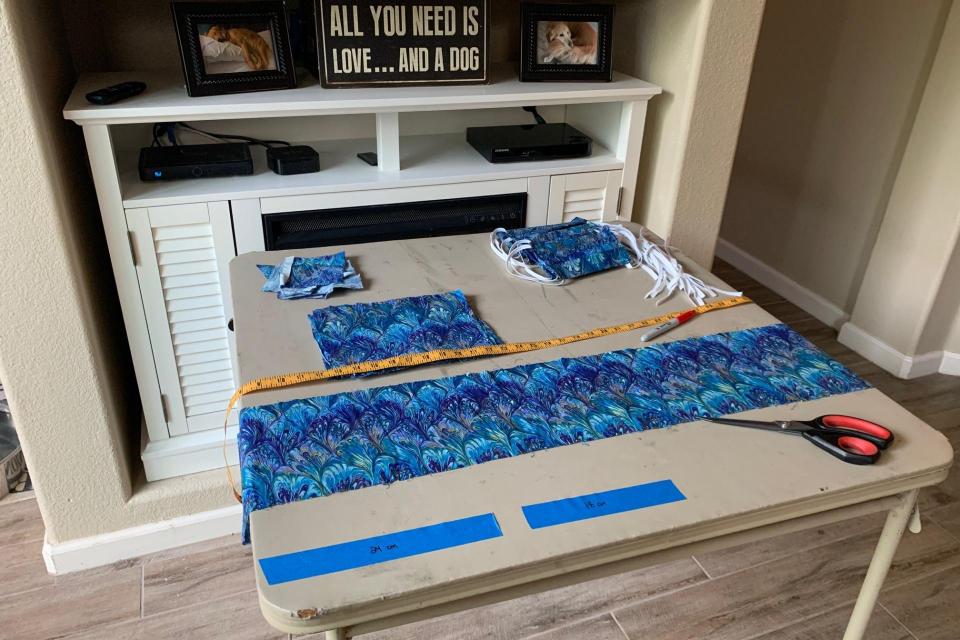 Sheltered-in-place at home, MBA alumna Abigayle Curtis is sewing masks for local healthcare workers in response to the coronavirus outbreak.
Feeling anxious from the constant barrage of COVID-19 news, I realized quickly while quarantined that I needed to do something to remain positive and productive.
I began by asking my LinkedIn network of construction industry contacts to donate Personal Protective Equipment (PPE) for the UC Davis Medical Center. Then I considered what I could personally contribute during the crisis rather than binging Netflix.
My daily news intake sparked an idea—I noticed a growing trend of hospitals around the nation requesting fabric masks, and I could help out if I could sew. That's when it hit me. I've got nothing but time to learn.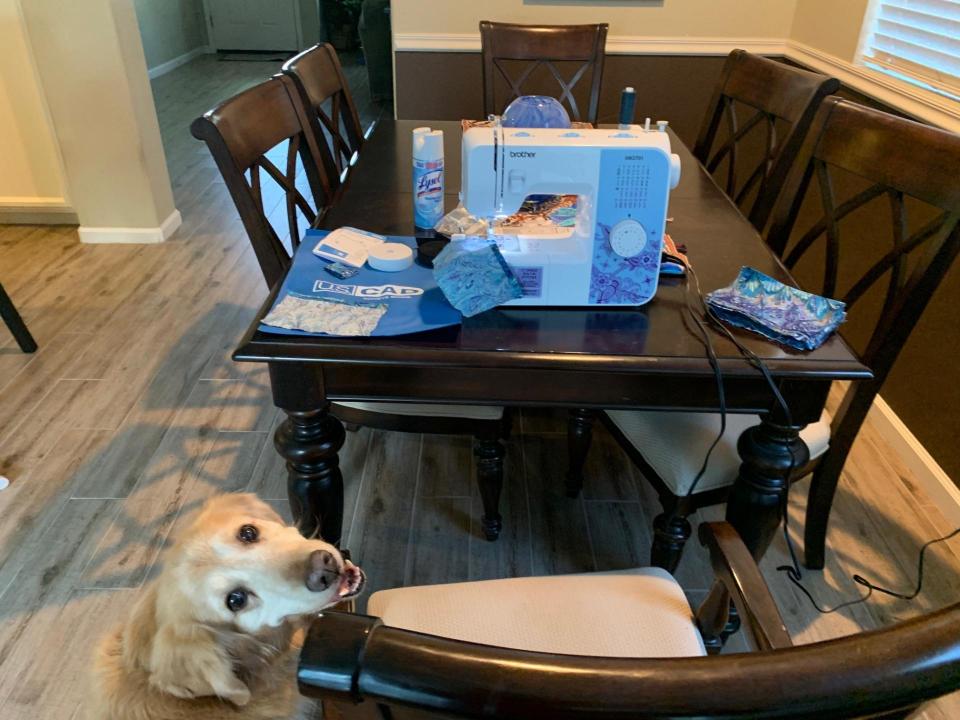 I purchased my first sewing machine on Amazon that day, picked up stylish fabric—because you can have form and function—and then got connected, thanks to a fellow GSM alum, to a fabulous Facebook community of volunteer sewers taking direct requests from local healthcare workers.
In this day in age, I'm convinced that you can learn to be an astrophysicist on YouTube or other online resources. All I had to do was learn to sew—easy peasy.
After watching a couple of do-it-yourself YouTube videos, I successfully threaded my new machine and sewed a test stich. It was a worthy fist-pump moment for me. The next day I got started on a series of pleated masks with a filter pocket.
My design allowed the user to replace the filter material whenever it began worn or used. This acted more like the coveted N95 masks for nurses and doctors than an ordinary homemade mask.
"So far I've sewn 25 masks for a local hospital and plan to make more for friends and family."
Emboldened by my newly acquired skill, I'm now looking at other sewing projects like dog bandanas. With more time on my hands, perhaps I'll start an Etsy store offering coordinated sets of fabric masks and dog bandanas before the end of our quarantine.
My small donation during this public health pandemic not only provided relief to a few workers on the frontlines, but it gave me a renewed sense of purpose. I hope my efforts encourages my friends and family to contribute in their way, whether it's giving blood, donating to the local food bank or simply checking in with at-risk seniors.
Everybody has time, talent and treasure to help their community—let's put that to use right now.