Finance to Accounting: How the Pandemic Made Me Pivot
UC Davis MPAc program led to a job offer from PwC
Like many, I envisioned an undergraduate student experience that would allow me to make amazing connections with professors, learn more about my field of study—finance—and soak up all the information I could in the classroom. 
Unfortunately, about halfway through my undergraduate studies the pandemic hit and my learning environment quickly went virtual. 
My learning experience plummeted as I felt isolated and unengaged as I was not able to ask the questions I wanted to. On top of that, the pandemic left a lot of people unemployed, and I questioned whether I should be choosing a career that was so dependent on the economy.
During graduation—a normally festive time—I instead felt lost about what career I wanted to pursue. That is when my friend recommended that I to look into accounting as a career.
Finding a Career in Finance with Job Security
I had never considered accounting before. 
After some research I realized that becoming a Certified Public Accountant was a great pathway as it not only would provide job security, but the role of a CPA is important to investors in making key investment decisions. 
With my finance background, this felt like a natural connection. During my research into this career path and the steps to obtain a CPA license, I found that I did not have enough eligible units to sit for the CPA Exam. 
I began looking for a program that would both prepare and make me eligible to take the exam, and provide a foundation in accounting to build a rewarding career.
I decided to apply for the UC Davis Master of Professional Accountancy program after I saw that many of the students come into this program from non-accounting backgrounds. Now in the MPAc program, I enjoy learning from the diverse backgrounds my peers bring to the classroom, and to my surprise, I found that I had a lot in common with my classmates! 
Creating Valuable Relationships with Peers and "Professor Will"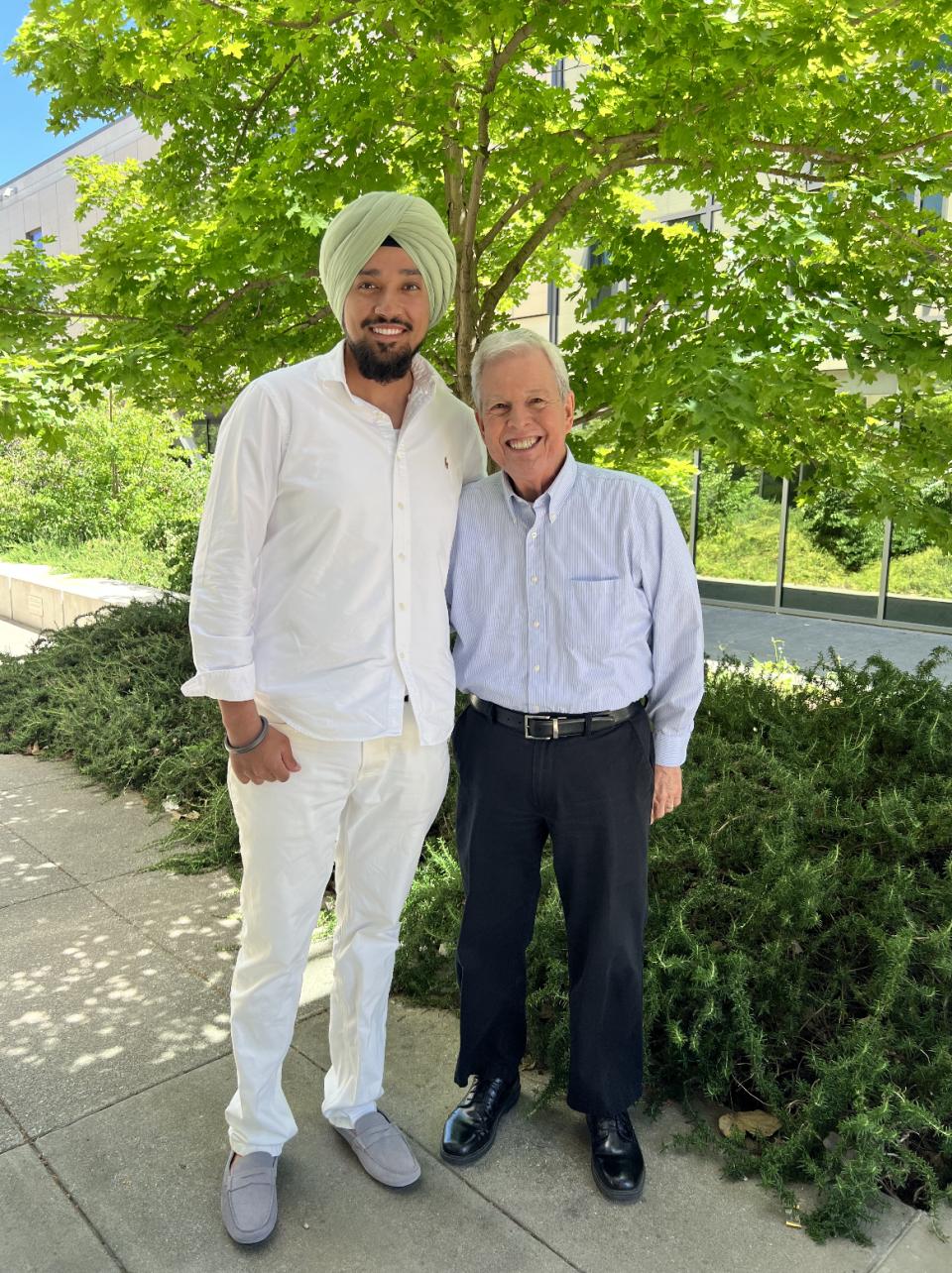 While only a nine-month program, MPAc has provided me with so much in such a short time. During the very first week, I met partners, managers and associates from various accounting firms at our Meet the Firms event. Within the first few months, I was fortunate to receive job offers from all the Big Four—Deloitte, EY, PwC and KPMG. 
Being part of the MPAc cohort allowed me to make valuable friendships with some of my classmates, which I am very appreciative of. However, the most positive impact that this program has had on me, is by faculty member and MPAc Executive Director Will Snyder—or as we students have nicknamed him, "Professor Will."
Professor Will understands that accounting is tough. In his class, it can be an uphill battle trying to grasp some of the more difficult concepts (tax accounting is not my forte!). Despite this, Professor Will has always been very encouraging to me and my classmates. It feels good to know that your professor is rooting for your success.
As a graduate student, sometimes the last thing I want to see is a textbook. During his lectures, Professor Will is always finding ways to weave interesting stories from his experience in the field . He keeps the classes fun and engaging! I especially find it valuable to hear real-life experiences from someone who was a partner at Deloitte for more than 20 years. 
Gaining An Education Beyond Accounting
I am very glad that I chose the UC Davis MPAc program. This experience turned out to be so much better than I expected. I remember feeling hesitant to apply because I felt lost, and I didn't have a solid accounting foundation. I am glad I pushed myself out of my comfort zone. 
With MPAc, my world-class professors have given me an education beyond accounting. I have built strong connections with my classmates, who I now call my friends. I am excited for the future that I am carving out for myself. 
After receiving multiple job offers, I am happy to share that after graduation I am heading to PwC to work in audit. I have Professors Will's number to stay connected as I start my next chapter.