How Our MBA Team Put Six Sigma to Work
Partnership with Gemini Bio-Products brings coursework to life
The best way to learn is by doing—applying your new knowledge in a real-world situation.
As a Sacramento Part-Time MBA student, I benefited from this maxim nearly every day as I put what I learn in the classroom into practice in my work at the Sacramento Metro Chamber Foundation.  
Leading up to my final year in the program, I had yet another opportunity to learn by doing outside of my professional expertise. In Lecturer Cyrus Aram's Management of Information Systems course, we divided into teams to apply frameworks and tools to a company of our choice. Here's a few of my classmates' presentations:
The NFL and how they handle concussions and retirement for players.
Sacramento Municipal Utilities District (SMUD)'s solar program.
A project on Chinese drug implementation.
Our team landed a real-world opportunity.
Seizing Opportunity
Aram arranged for one team to work with local biotech company Gemini Bio-Products, which operates a 12,000-square-foot manufacturing facility in West Sacramento.
Founded in 1985, Gemini is a leading manufacturer and supplier of cell culture media, sera, and other reagents to the scientific community across academic research and the biotechnology, cell and gene therapy, and biopharma industries. In 2018, the company brought on a new leadership team to lead it through the next stage of growth and open a new, larger facility in West Sacramento in early 2020.
 "The overarching goal of this class was to understand the fundamentals of Lean Six Sigma and apply it to a current organizational challenge."
My teammates included Ryan Swinney, a doctor who had experience in the biotech field; Harkeerat Toor, a software engineer and consultant; and Kyle Vander Molen, who was in the military and was interested in getting certified as a Green Belt in the Lean Six Sigma process.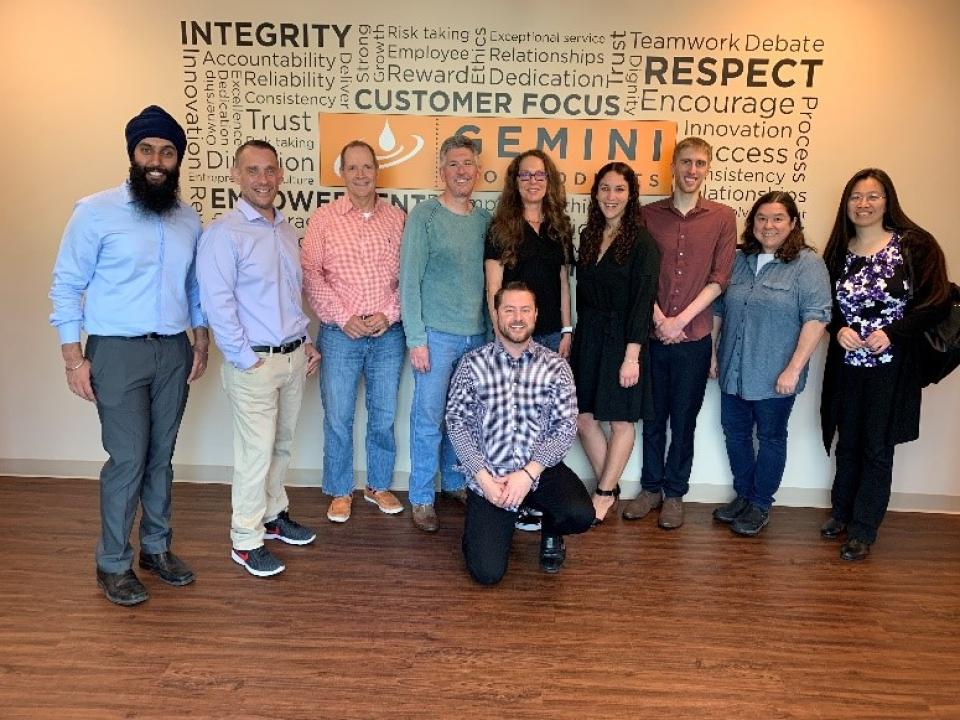 Six Sigma is a business process for improving quality, reducing costs, and increasing customer satisfaction. Statistically, Six Sigma means having no more than 3.4 defects per million opportunities in any process, product or service. Conceptually, it refers to design processes to reduce the occurrence of defects to achieve lower costs and improve customer satisfaction. Lean Six Sigma adds in lean manufacturing, which addresses process flow and waste issues. Combined, this process helps promote business and operational excellence and helps companies focus on both efficiency and growth.
Client Kickoff
With Gemini in a growth stage, we had a timely opportunity to help them standardize their operations, increase efficiencies and ready for scalability.
 "Working with Gemini's leadership team was one of the best parts of this project."
At our kickoff meeting with Chief Operating Officer Jay Roderick and Director of Warehouse and Quality Assurance Kym Hall, I felt a little anxious about how I was going to contribute to the team project. My worries quickly dissolved. After we introduced ourselves, Jay shared how each of our areas of talent and experience would be valuable to Gemini.
Roderick and Hall are two of the most down-to-earth, approachable, and adaptable leaders. They understand processes thoroughly, and take time to get to know individuals and recognize their contributions. They are open to feedback and willing to take suggestions to improve areas of opportunities.
Optimizing Production
During the fall quarter, we focused on production and manufacturing processes at Gemini. We learned frameworks each week in class and facilitated Joint Application Development (JAD) sessions.
"This experience taught us how to apply what we were learning in the classroom to a real organization. We saw first-hand how much you can learn from front-line employees by just taking the time to sit down with them, create the right culture for engagement, and ask the right questions."
We started to understand the value of building a strong relationship with the employees of an organization at every level. To be successful, we needed buy-in from top management and every employee. Their responses to our JAD sessions provided valuable insights and data.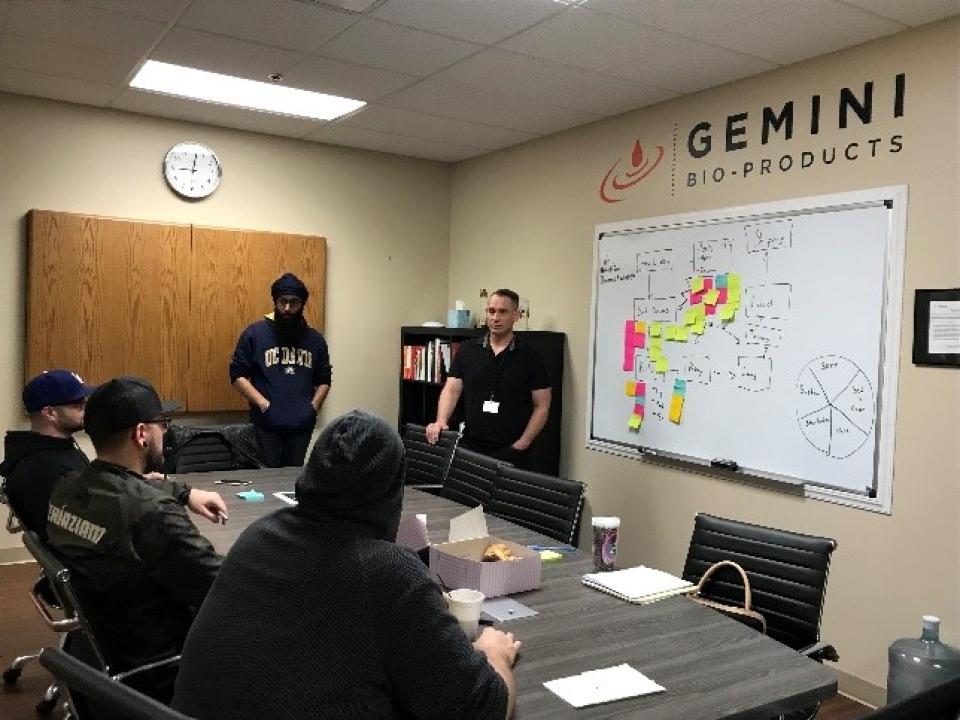 Ultimately, we used Lean Six Sigma principles to incorporate roughly 40 framework tools that we learned in class to solve problems depending on where we were in the process and what we were trying to discover.
Our first quarter culminated with a presentation of our findings and recommendations to both Aram and the leadership at Gemini. The result:  The company implemented most of our recommendations, and asked us to continue the partnership into winter quarter. We felt honored.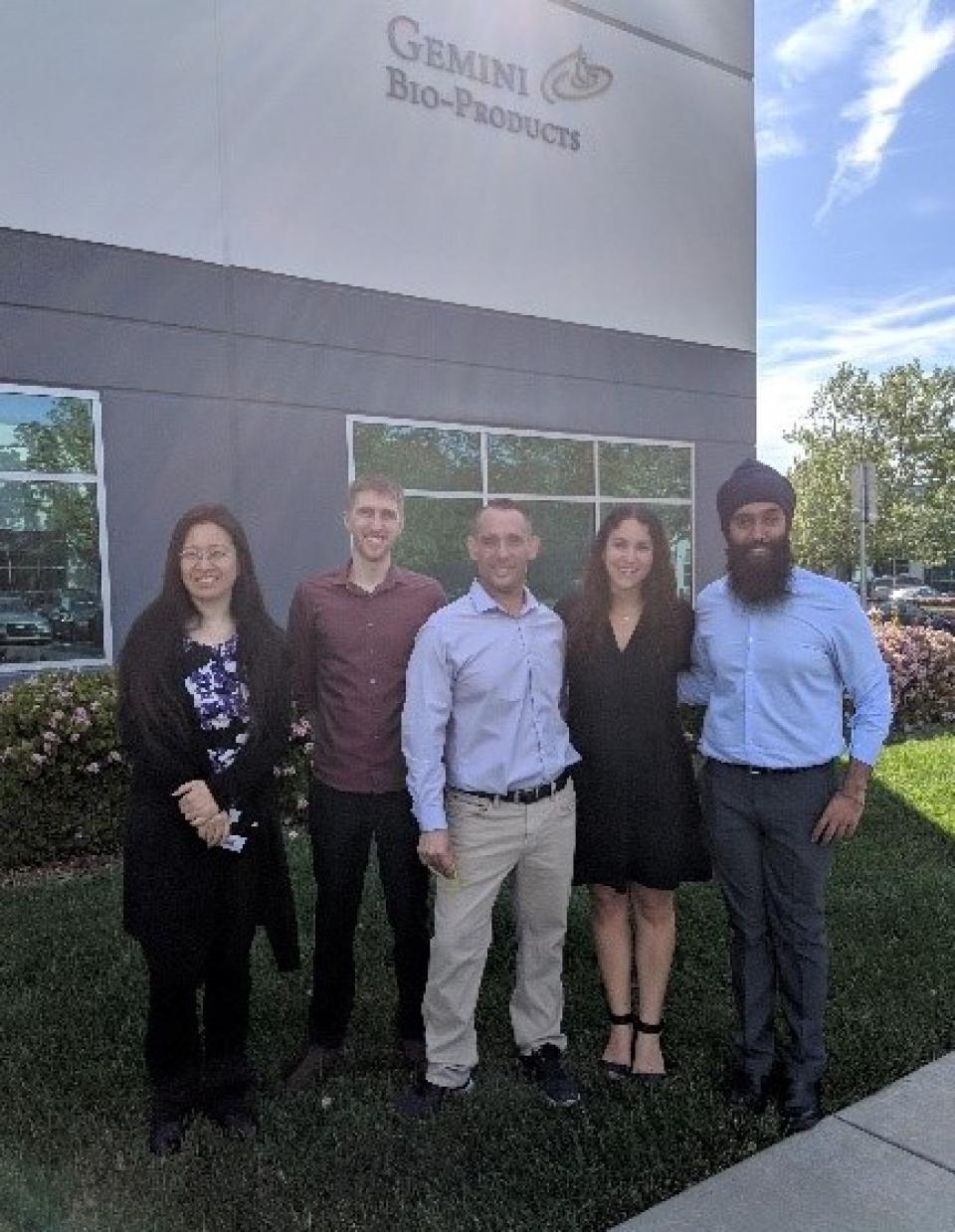 Independent Group Study
To continue our partnership with Gemini, the School allowed us to create an independent group study course. This gave us the flexibility we needed to meet our new assignment—Gemini's warehousing processes and operations.
As our faculty adviser, Professor Rachel Chen proved to be instrumental in this process. She met with our team weekly, offering feedback and suggestions for collecting data and implementing process improvements.
Throughout the quarter, we met with Gemini's management to understand their high-level expectations and goals for the warehouse. We observed the processes in the warehouse first-hand to collect data, and facilitated JAD sessions with the team to open the conversation for candid feedback.
"Based on our observations and conversations with the team, we were able to form six recommended areas for improvement that will lean out the warehouse process to make it more efficient, and set Gemini up for scalability."
Our final recommendations included a guide to implementation for C-level executives at Gemini. Their team left the meeting impressed by our findings with plans to implement several of our recommendations.
As I reflect on the experience, I recognize that this will be one of the highlights of my student experience. The Management Information Systems course is life-changing and I plan to utilize the frameworks and lessons learned throughout the rest of my career.