UC Davis MBA + Metro EDGE Accelerated My Career
EDGErs: Capital Region's young, diverse movers and shakers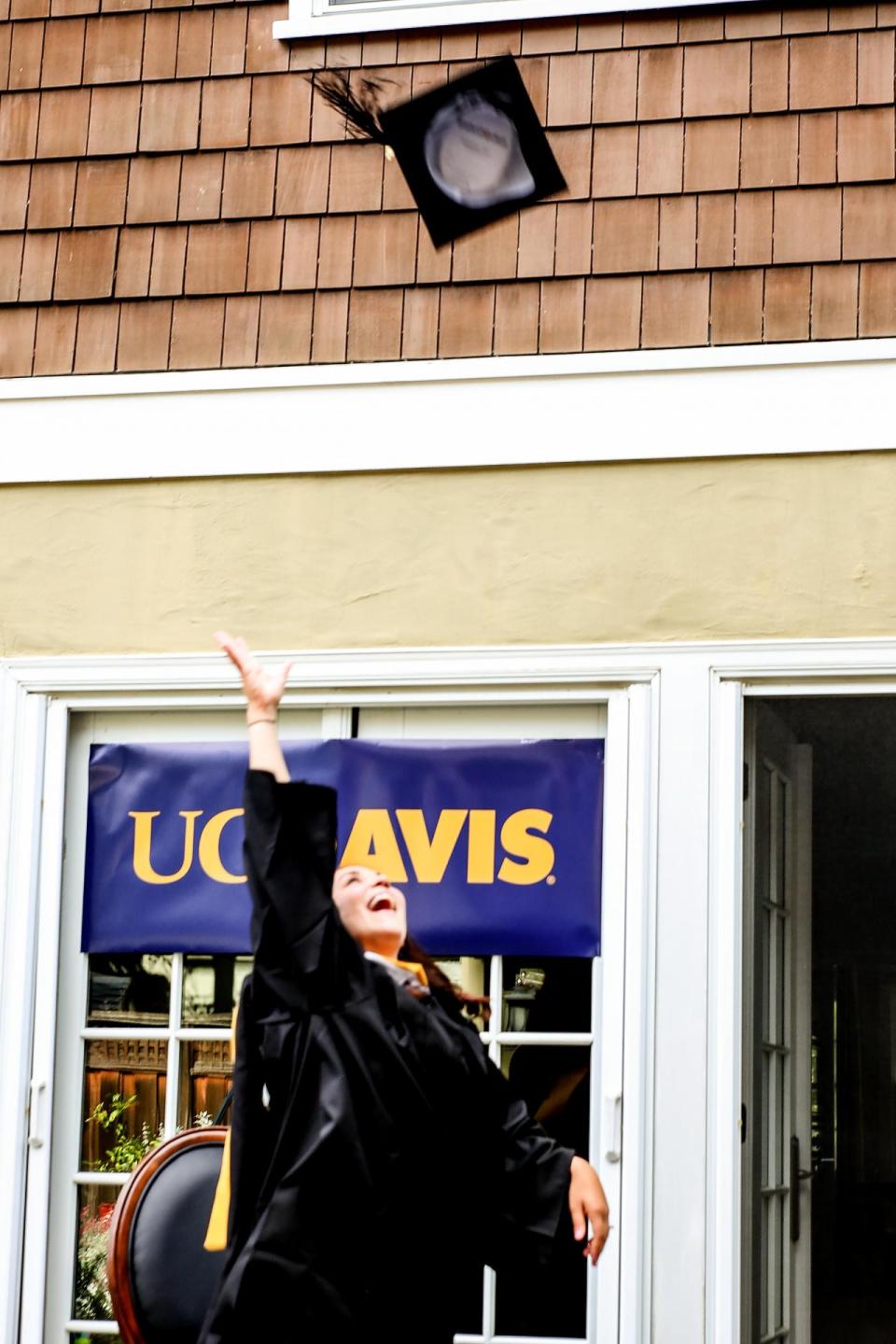 When I graduated from UC Davis with bachelor's degrees in psychology and communication, I had a feeling that I would be back one day.
During the first five years of my career, I joined a start-up company and worked for a Fortune-500 company. Then, I pivoted to truly follow my passion in business leadership and come back to be a part of the growth of my hometown of Sacramento.
In my senior year at UC Davis, I accepted a position in Target's executive training program. When I graduated in 2011, I had the opportunity to test my skills and manage a large department and team. I enjoyed the flexibility of the role and the structured training regimen.
After a few promotions and role changes, I decided I wanted a change from retail, so I made my first career change and took a position at a tech start-up. I heard about the company through friends I had made in college, truly utilizing the value of networking!
I knew from the start, this role would be very different than my position at Target. In fact, the job didn't even have a job description.
I began as an executive assistant before switching to the marketing department. Within two years, I moved my way up to marketing manager. I enjoyed the opportunity to take risks, be creative and try new things that come with a start-up. The team was small and everyone worked hard, but we had a lot of fun along the way.
After two and half years at the start-up, I was ready to move back to Sacramento and start pursuing my dreams.
Coming Back to the Capital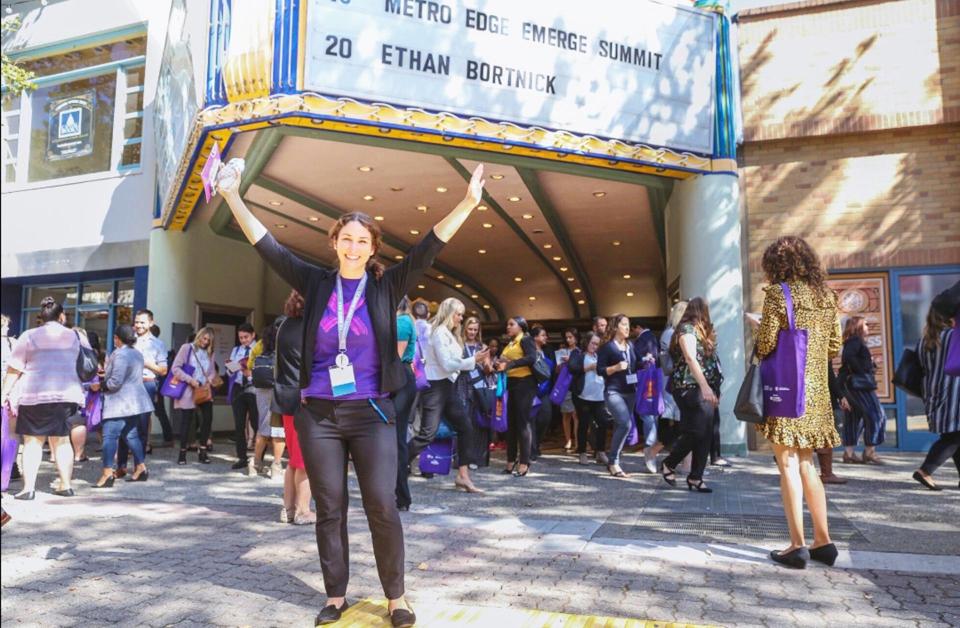 As I started to look at job opportunities, one in particular stood out to me; the program manager position at the Sacramento Metro Chamber Foundation. I was ready to make the leap.
While nonprofit work was new to me, the Metro Chamber Foundation was recently reinstated, and I loved the parallel it had to my previous startup. I'd use my experience to help build a new infrastructure and continue taking risks and trying new things. I had a foundation in marketing and communications, but this position would build on those skills.
Additionally, as a subsidiary of the Sacramento Metro Chamber, the position was focused on promoting business in the region—the perfect pairing with my UC Davis MBA experience.
I have always known that business is essential to our communities and I loved being in a position that supports businesses thriving in the Sacramento region. My job combines the things I am most passionate about: business, leadership development, and enhancing the Sacramento region.
When I began applying to business school, I started the application process at various schools both in the Bay Area, where I was living at the time, and across the nation. However, the timing never felt right. I knew that when I finally committed to going back to school, I wanted to go to a part-time, top-25 ranked program that had a strong alumni network.
After a year in my role at the Metro Chamber Foundation, I knew the time was finally right. Five years after graduating from UC Davis, I returned to pursue my MBA in the Graduate School of Management's Part-Time MBA program.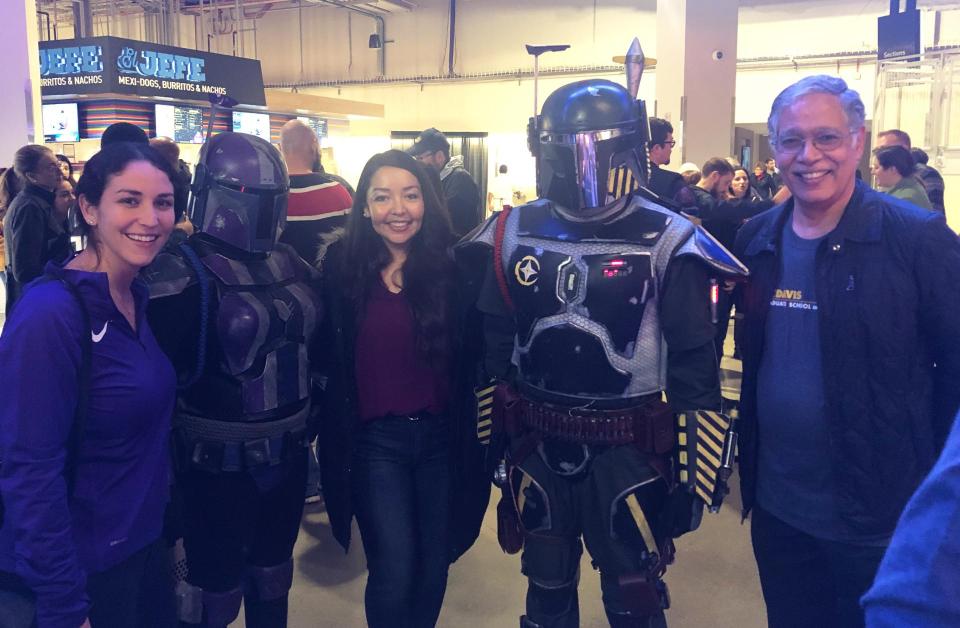 An Aggie Again
Knowing that my life would only continue to get busier, I was confident this was the perfect growth period in my career. I am so grateful that I waited to attend the Graduate School of Management (GSM) and join the school's community. The lessons I learned in the classroom directly applied to my job and I could apply them right away—whether that was team management, accounting or developing my public speaking skills.
The UC Davis GSM is also the presenting sponsor for Metro EDGE, one of the programs I oversee. A young professional program under 40 movers and shakers, Sacramento Metro Edge provides an opportunity to engage a diverse network, develop critical business skills, give back to the community, and empower leadership.
EMERGE 2020
With over 500 members, Metro Edge is truly representative of the current and future leaders of our region. Many of those members will come together to build skills, grow and network at the annual Emerge Summit on September 17.
This year's virtual, half-day conference brings young professionals across the region together to listen to inspirational speakers, participate in breakout sessions, and network. UC Davis Sacramento MBA candidate and entrepreneur Samantha Contreras will lead a session on "Design Thinking: The Career Tool CEOs Don't Want You To Know About," and UC Davis GSM Assistant Professor Panetlis Loupos will host a session focused on his expertise: "Data: The Asset Of Our Era And It's Challenges Ahead."
I always look forward to the Emerge Summit and this year is no different. Although the virtual format will be new this year, it's a perfect opportunity to gain new skills and meet highly motivated professionals and thought-leaders in the greater Sacramento region.
I hope to see you there!
For more information and to register for the Emerge Summit, visit the Metro EDGE site.