It Pays to Be Green: The Market Talks Back
Companies that disclose greenhouse gas emissions see stock rise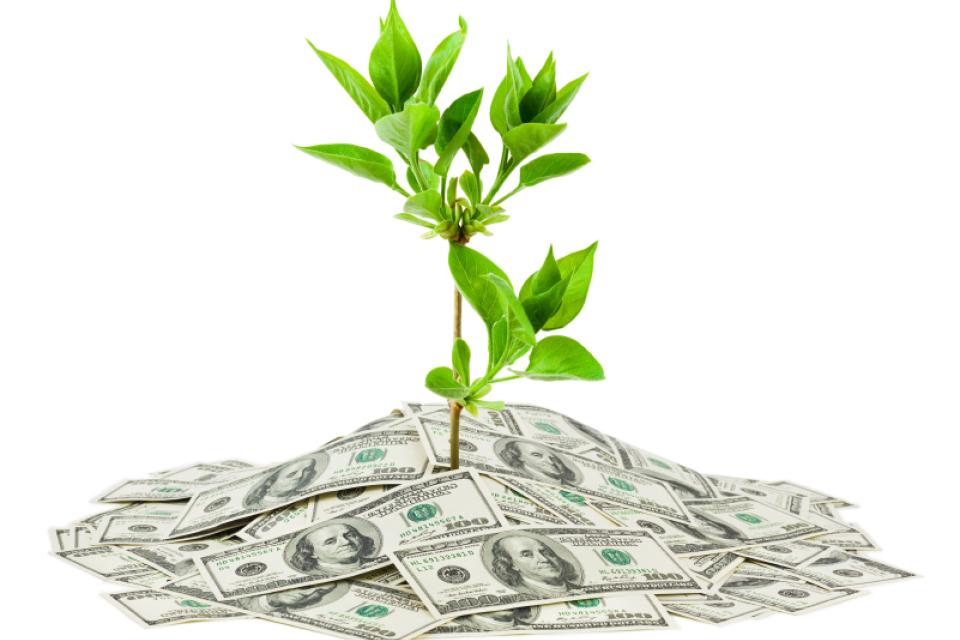 Professor Paul Griffin is a leading international authority in accounting and financial information and disclosures. In this blog, he discusses the practical applications of his recent study on environmental disclosures, advising executives how to leverage the data for maximum impact
Recently, I worked with Yuan Sun of UC Berkeley to release a study showing that companies that released information about their greenhouse gas emissions and carbon reduction strategies saw their stock values rise.  We tracked stock prices of firms around the time these companies voluntarily issued press releases disclosing carbon emission information. In the days following the press releases, these companies experienced a significant increase in their stock price.
This is the capital market's way of talking back. Investors like what these companies are doing, they value their efforts, and they're attracted to companies who disclose this kind of information.
Having an Impact 
In the study, we matched each company that released a disclosure with one in the same industry and of the same size that didn't release a disclosure. We found that whenever a company released a disclosure of this nature, their "partner" company actually dropped a little in value. As such, these releases not only affect the value of the disclosing companies in a positive way, but they may also have a negative impact on their competitors.
If additional research supports this view, it would provide a strong incentive for the non-disclosers to think about becoming more environmentally friendly, and getting that information out there to become more competitive.
It's also important to note that the study has attracted a broad audience - it's not just corporations, managers, and investors, but there were a number of headlines going into the general media market.  Executives who consider releasing this type of information should pay attention, as interest from the public at large demonstrates that support for green initiatives will continue.
Finding a Sweet Spot: Weighing the Pros and Cons
One of the reasons that we haven't seen much of this in the past is that managers are cautious. They are judicious toward the stockholders and they must be careful in terms of what they do. They don't want to take unnecessary risks, and they don't want to gamble with shareholders. Our hope is that this study will prove that there's not as much downside to environmental disclosure as once thought.
A fairly new concept that affects these decisions is voluntary disclosure theory, which states that an optimal disclosure decision should produce a net benefit for shareholders. Joe Sibilia, CEO at CSRwire, recently wrote a great article that articulates this idea.
Too much disclosure, disclosure of the wrong kind, or a disclosure of an uncertain kind can negatively impact a company. It can cause a lack of confidence in investors, and it can also cause the potential for investigation, even litigation. In certain cases, it can cause insurance rates to go up. Companies need to find a sweet spot in terms of how, when, and what they disclose to solicit the best response in terms of a cost and benefit analysis.
The Management Takeaway: Evidence-based Decisions
Managers should examine the behavior of markets in terms of similar disclosures they've made in the past. They need to study their own interactions with the marketplace on climate change, and they should also examine what's been successful for other companies. It's clear that there's such a thing as good disclosure and bad disclosure.
They should sort through the data and leverage this information to reach a conclusion that best serves their companies and their stakeholders, and particularly investors. Evidence-based decisions will serve them well; our study presents some additional evidence to help them make those decisions.
This blog is part of our Faculty Spotlight Series, highlighting GSM faculty members and their areas of expertise. The topics featured in this series introduce potential themes for UC Davis Executive Education Customized Programs.