Join an In-Person Tour of Our Sacramento Part-Time MBA Campus
Tips and advice from our admissions expert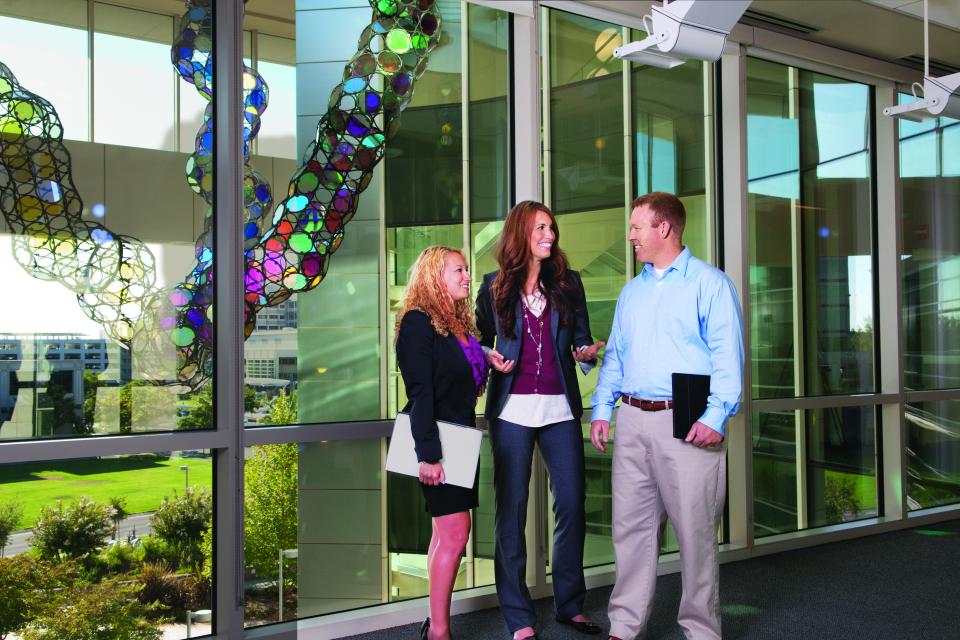 If you've been eager to visit our UC Davis Sacramento Part-Time MBA campus, we invite you to join us on one of our upcoming in-person tours—and we'll waive your application fee for the program.
With the Fall 2021 final application deadline quickly approaching, now is a great opportunity to explore our classrooms, the amenities, and the hidden gems of our campus.
I'll be leading several small group guided tours this month, coupled with an information session where you can learn more about our nationally ranked program, curriculum, and faculty.
Before signing up, here are a few basics about our tours.
1)      Are these tours virtual?
No. We are excited to welcome you in small groups to tour our UC Davis Sacramento Campus in person.  
2)      What will I see and learn on one of these tours?
You'll see the convenient location at UC Davis Health, the state-of-the-art Education Building and our classrooms/facility. You'll get a feel for what it is like to be part of our highly collaborative community. You'll get your questions about the program answered on the spot.
3)      What should I bring on a tour?
Bring all of your questions! These tours are a great opportunity to learn about our program and the MBA application process. Whether you're just starting out, or nearly done with the application process, it's always a good idea to take a tour and explore for yourself.
4)      What are the most common questions from prospective students?
What extracurricular activities are available for MBA students?
What concentrations do your offer?
What networking opportunities are there where I can make valuable connections?
To hear our answers, you'll have to join us for a tour.
5)      What advice do you have on next steps?
Pursuing your MBA is an investment in yourself. Often, the hardest part of the process is identifying your goals and whether an MBA degree will be a good fit for you. I recommend connecting with me for a personal consultation about your academic and professional goals.
I look forward to meeting you in person.