MBA Students Look for Opportunity in Chile for Capstone Experience
Team project to expand UC Davis' visibility in Latin America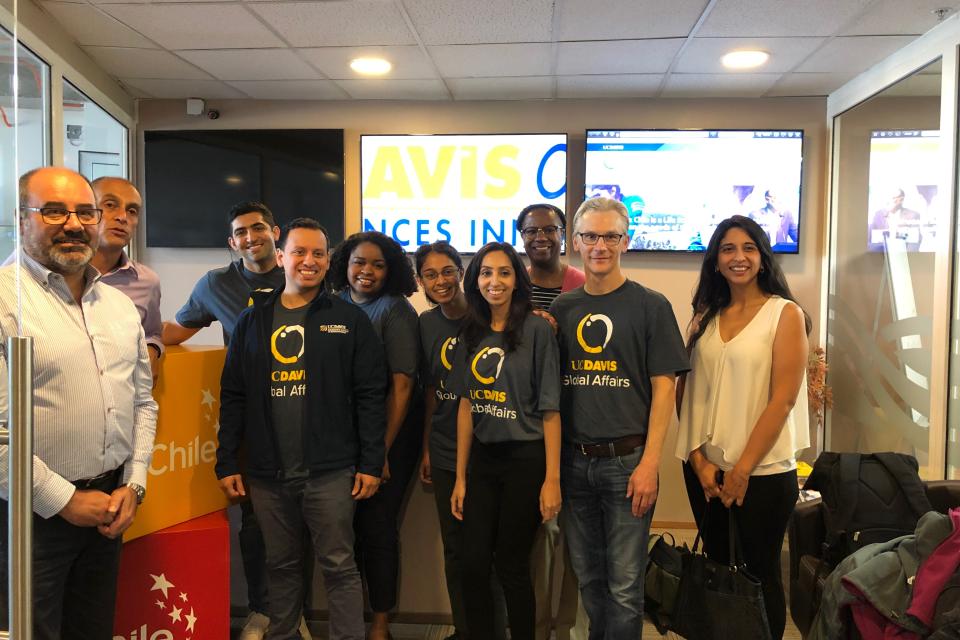 There were many firsts that came with this trip to Santiago, Chile. The MBA program's first international Integrated Management Project (IMP); the first time many of us had visited Latin America; and the first time some of us were thrust into the role as interviewers. The week-long, fact-finding trip taught us a lot about ourselves, and it was most rewarding to learn about the capacity of our team members.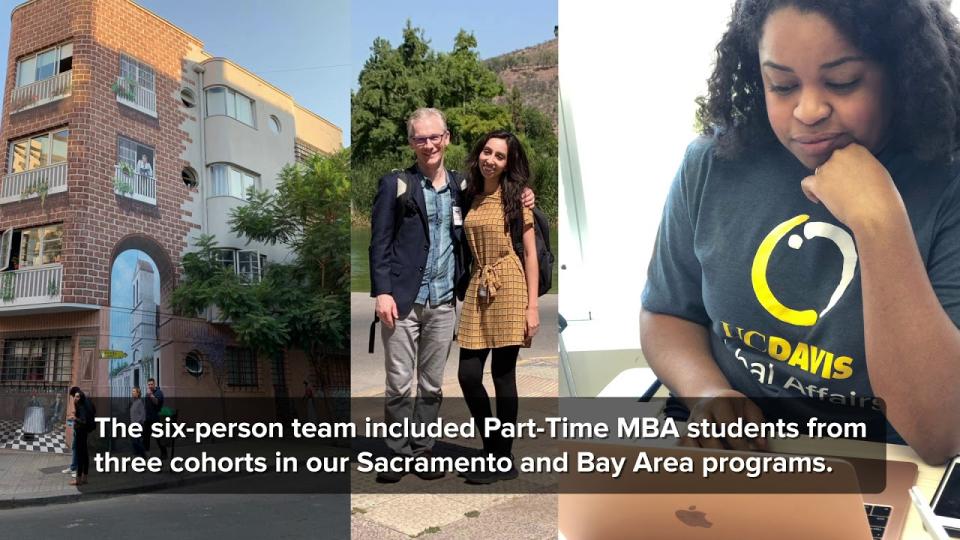 Our six-person team included Part-Time MBA students from three different cohorts and two programs—Sacramento and San Francisco Bay Area. And we were the first MBA students to travel abroad for the capstone course project. None of us had met or worked with each other before. We had 10 weeks to work on what seemed like a months long consulting gig and we needed all hands on deck.
Gandhi once said, "Real leaders are ordinary people with extraordinary determination." Our group personified this quote every day. We put our personal lives on hold to meet at least six hours a week, every week from December to March, as the entire team embraced the commitment required for this project to be successful.
Our goal for the trip: Bring back insights to present to our client, UC Davis Global Affairs, as part of a business plan for the strategic expansion of UC Davis' presence in Latin America, including a method to assess the return of investment for such an effort.
Global Affairs has embarked on a process to strengthen UC Davis visibility and presence in regions around the world. More than 100 faculty and administrators from across UC Davis have provided input and expertise into the development of the Global Centers Initiative in the past two years. Growing UC Davis' current footprint in Chile is a first step.
"Like California, but 20 Years in the Past"
As we prepared for the trip, we consulted many alumni and faculty members with established ties in Chile. Almost everyone advised that, "Chile is like California, but 20 years in the past." They highlighted many similarities between the two regions, particularly in terms of climate and agriculture.
Yet once on the ground in Santiago, the contrasting socioeconomics were not lost on us. We saw small working-class homes next to skyscrapers that towered over the busy inner city. These high-rise towers housed many well-known companies, including Starbucks, H&M and the UC Davis Chile Life Sciences Innovation Center — our home base to connect in country.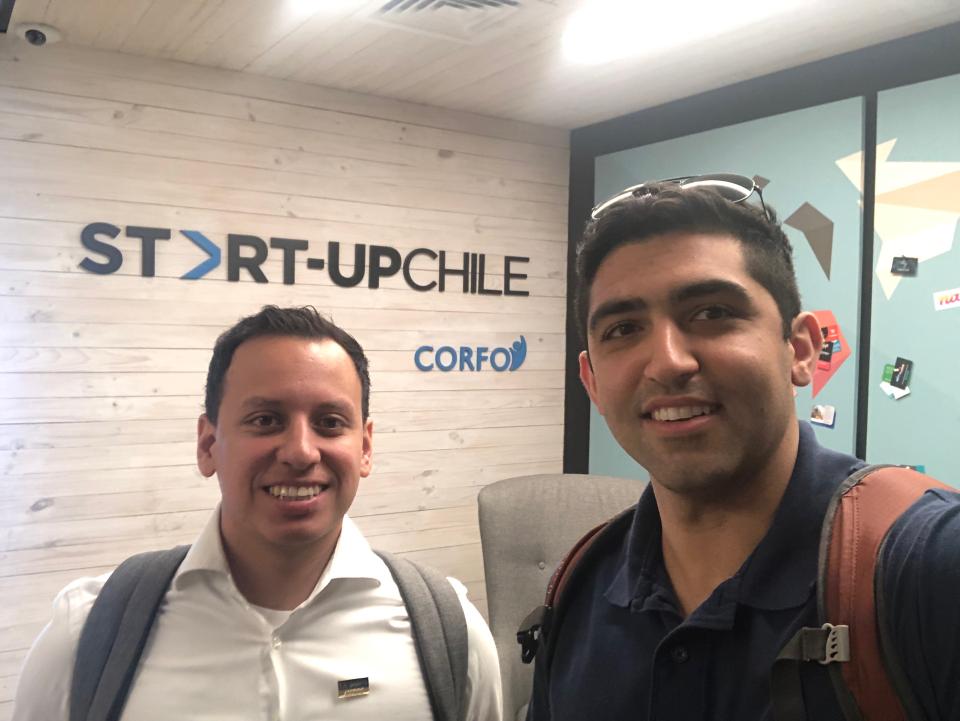 Chile is globally recognized for its emerging startup culture. Accelerators, like Start-Up Chile, created by the Chilean government through its economic development agency help stimulate the economy and promote creativity in an otherwise fiscally-conservative environment.
The country assisted 4,500 entrepreneurs and helped launched 1,600 startups over the past eight years, according to Forbes. The country was ideal for our group to learn first-hand what it takes to succeed in business.
Hit the Ground Running
During our week-long trip, we hosted stakeholder meetings with government entities, nonprofits, foundations, U.S. centers, and regional universities and major international universities with a presence in Chile.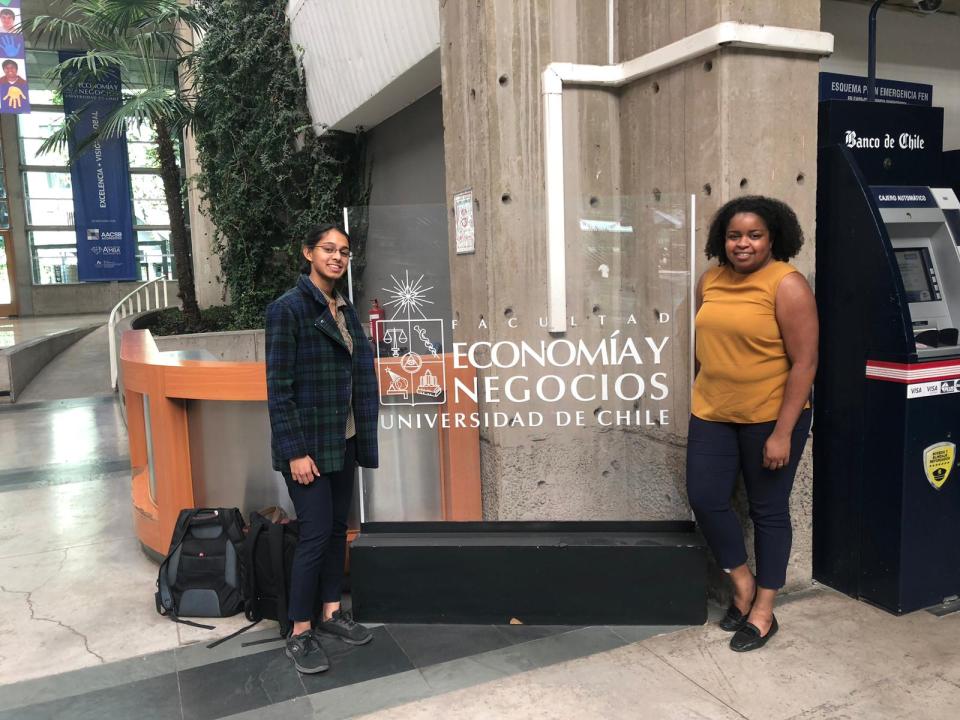 We asked if UC Davis established a global center in Latin America, what might the activities look like? Our inquiries ranged from student exchanges to faculty research collaborations. Given UC Davis' long-standing presence and reputation in the region, everyone was willing to provide helpful feedback.
Midway through the week, we realized what initially seemed like an enormous task to tackle became manageable through a divide-and-conquer approach. We put our MBA training to work. We knew how to manage, but to be a good manager you must trust your team and motivate them to work towards a common goal. We discovered there is no way to teach this — it had to be experienced.
We encountered challenges like every team, and we learned early on to give everyone a voice. Often the quietest people at the table have the most interesting things to say. Trusting and empowering others goes a long way, even if sometimes you know you have the correct answer.
The Power of Diversity and Teamwork
Image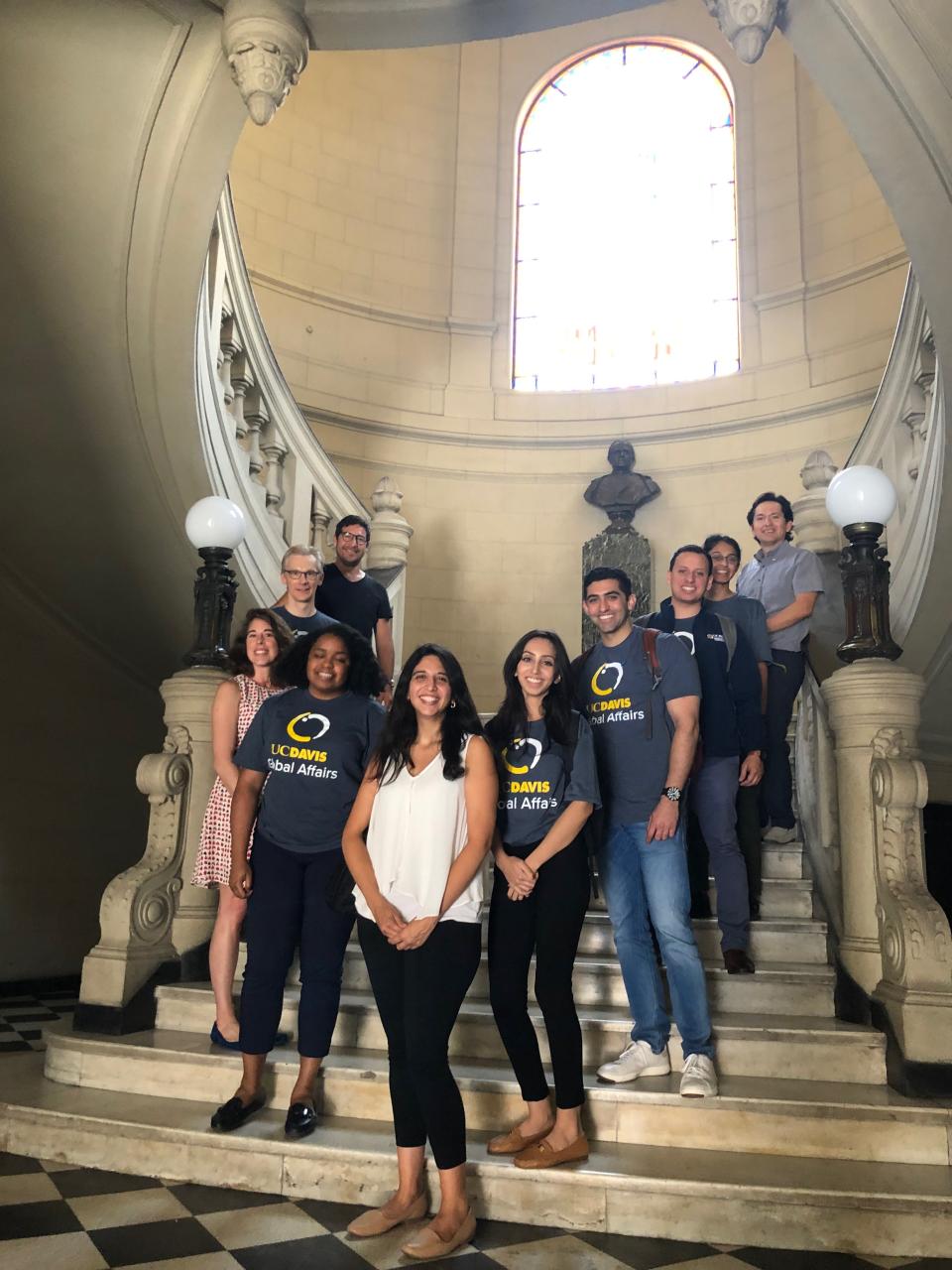 What happens when you mix six caffeinated and highly motivated MBA students? You spend nearly seven days and nights awake, not studying, but bonding as a team.
You attach a voodoo doll to a drone and fly it indoors to scare your teammates at 2 a.m. You cook mystery meat in complete darkness during an hour-long power outage, and you learn how to salsa dance (or something resembling it) in the backyard of your Airbnb apartment hours before your first early morning interview.
Having fun is not a byproduct of strong teams, it is the reason for it. Sure, we worked hard and we're proud of what we accomplished, but we thrived because the success of the project was predicated on the power of diversity. Six different people, one goal and innovative thinking.
Most of us went into this project hoping to come out of it alive (slight exaggeration). Instead, we made life-long friends and created the foundation for something special for future UC Davis students studying and professors doing research in Latin America.
Presenting Our Findings
Image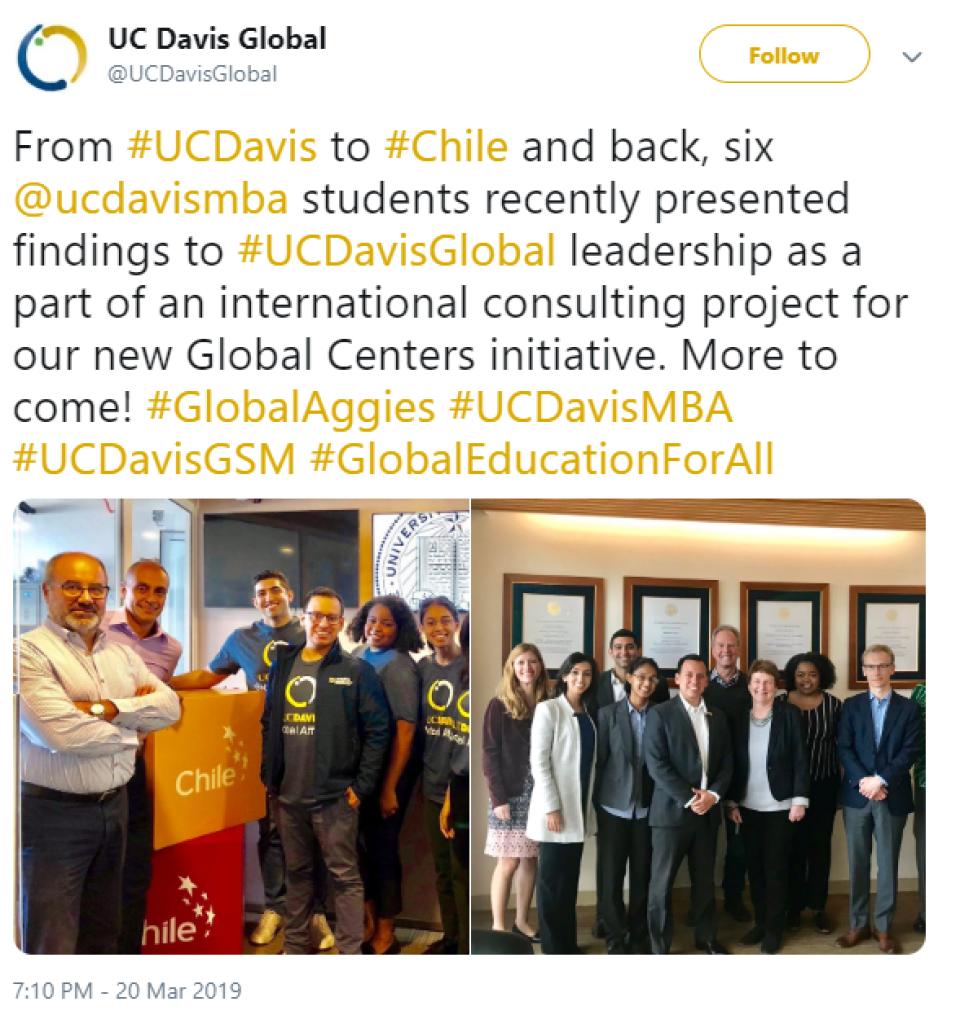 Back at the UC Davis campus, our team assembled a four-part plan for the Global Center in Latin America and the Caribbean—identifying partnerships, sources of funding and perceived challenges versus actual opportunities on the ground—which we presented to Global Affairs leadership.