Quick Guide for International Students at UC Davis
Culture and Communications Bootcamp helped start our journey as MSBA students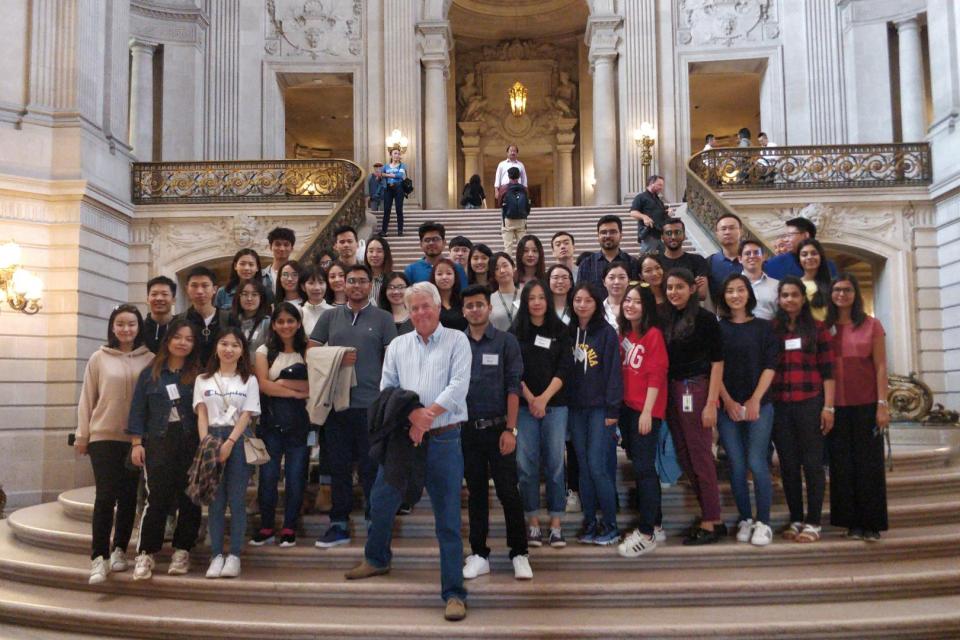 I was admittedly a little nervous flying roughly 8,000 miles from my home in India to San Francisco, but I was also filled with excitement.
I could take pride in the fact that I was among those accepted into the largest entering class yet of the UC Davis Master of Science in Business Analytics (MSBA) program. But I soon found out I was also part of a different group.
I joined classmates from eight different countries. Together we were stepping into a new atmosphere and starting a new journey in beautiful Northern California.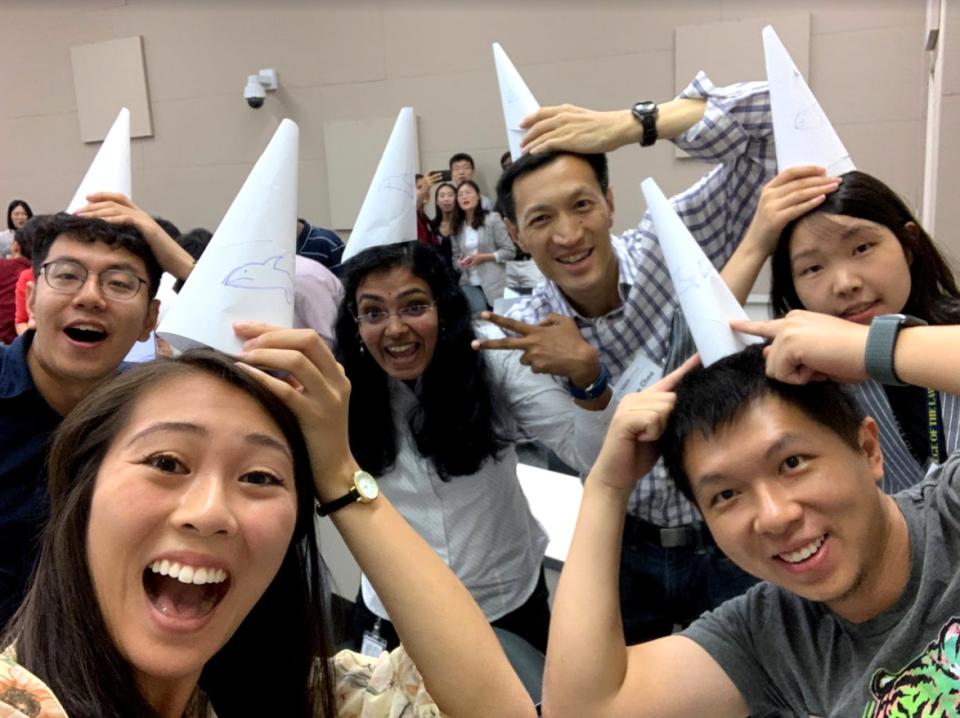 We all wanted to fit in. Helping us was a group of alumni, faculty and staff during a two-day Culture and Communication Bootcamp. The program is offered to international students to help them quickly acclimate to living and learning in the U.S., and to prepare them for careers beyond UC Davis.
Quick Flashback
Before we break down those lessons, let me share a little about myself.
After studying computer engineering for my undergrad, I completed an MBA at the Symbiosis Center for Management and Human Resource Development in India. My professional experiences included working as a rewards and analytics manager at  Vodafone, one of the world's largest telecom companies. I developed a keen interest in business analytics, which was the driving force to join the MSBA program at the UC Davis Graduate School of Management.
When I stepped off my flight and joined my classmates, I was delighted to meet such a diverse batch of students.
Not only will we be spending a lot of time together over the next 12 months, but they are a group from whom I can learn, develop long-term friendships with, and still contribute to by sharing my own experiences in the business world.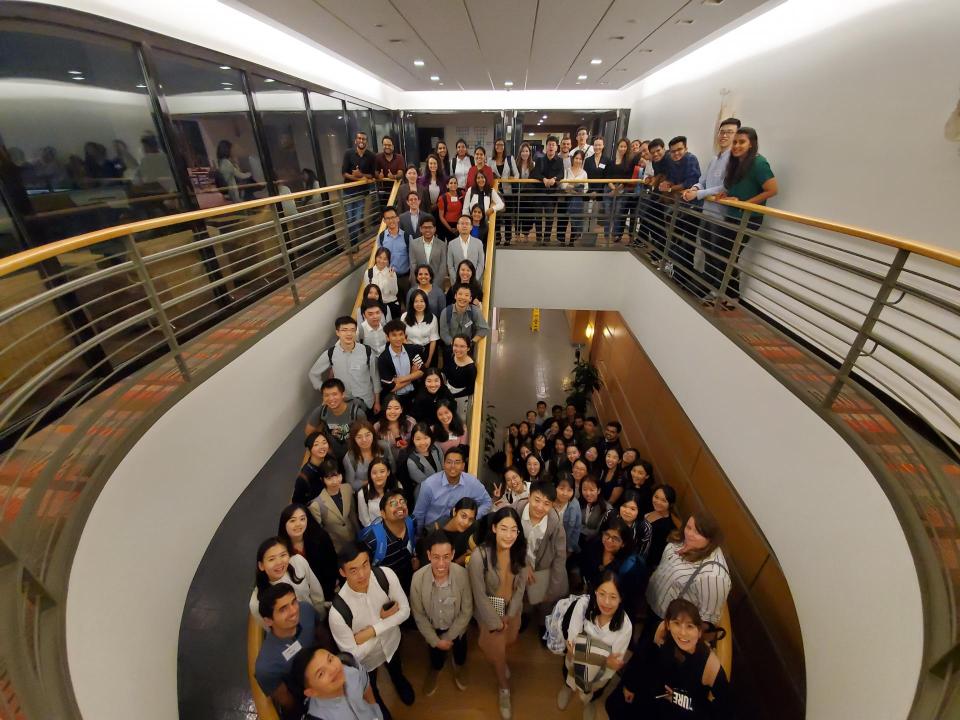 The Bootcamp
For international students, UC Davis created a unique welcome for us and I was genuinely amazed at the bootcamp's success.
It began with Jane You, a 2014 Full-Time MBA alumna, and a senior product manager at Autodesk. She shared a brilliant tips to navigate our way through U.S. culture and interacting with others:
Smile to acknowledge what someone is saying, even when you are on a call.
Listen to their message. Think about the words and the message they are saying to ensure you are not interrupting them.
"Don't hesitate to break the ice." Making new friends is hard, but most of us are in the same boat. It's a new environment and it's better to go through it with someone else.
Be genuinely interested in others. This will help you make those life-long friends.
Amy Russell, executive director of the MSBA program, also a UC Davis MBA alumna, shared her experience building quality relationships:
Mastering the art of creating relationships is a two-way street. Building a relationship requires work from both parties.
As young professionals, it's important to network. These relationships will pay off over the course of your career.
Find ways to help others. Volunteering and helping others will you gain friends and will make you feel good.
Realize the importance of likeability. Employers are looking for the full package, for example as cited in this Wall Street Journal article.
Bringing us closer together during the bootcamp were ice-breaking activities such as networking bingo and team building drills, which brought our group closer together. We found ways to appreciate our differences, and we made sure we respected each other's opinions.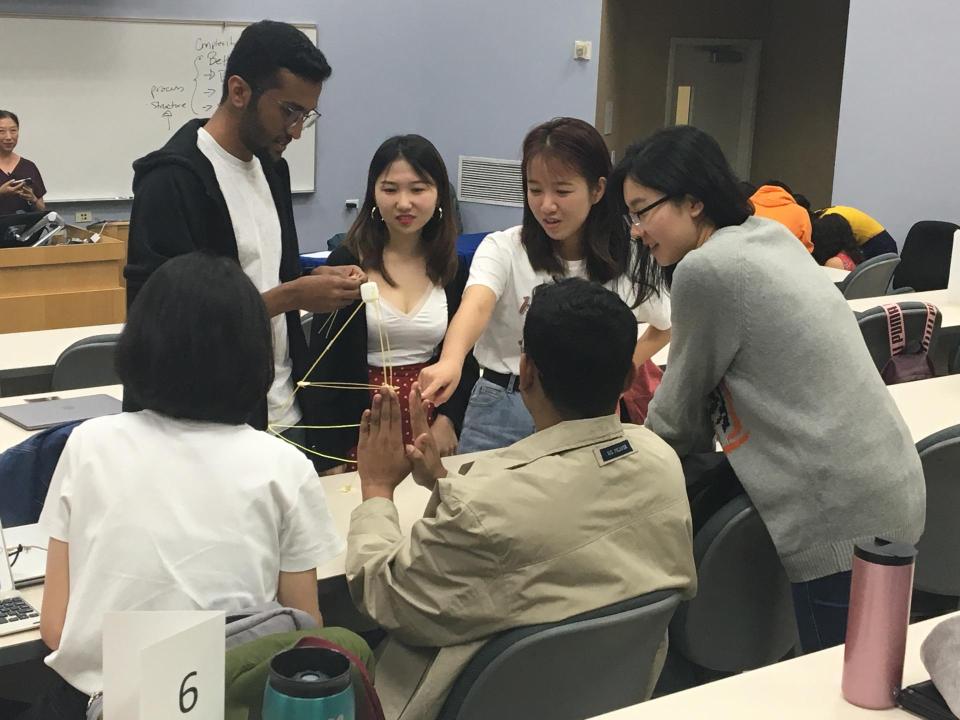 The bootcamp also helped emphasize the four C's of our MSBA program: Curriculum, Community, Career and Care. They will soon be our blueprint for success in business analytics.
Before it ended, we had one last chance to participate in an interactive session with four alumni: Sonic Prabhudesai, Renee Zhang, Malavika Kurup and Beverly Huang.
They offered the following lessons:
To maximize your practicum project experience: Include regular status checks to keep the team on track. It will keep you from getting embedded in the day-to-day, and help you see the big picture.
What matters to the employer the most: The approach taken to solve a problem. It's not always about knowing the right answer in the moment, per se, but explaining your logic and how you got to your solution.
Special advice: Make sure to have fun with the batch during the exacting program.
As the bootcamp came to a close, I reflected on the hard work it took from staff, faculty and alumni to organize all the aspects. It was a perfect onboarding experience.
The bootcamp helped us feel more at ease and it quickly got us acquainted with the professional, social and academic environment. This helped lay the cornerstone for our transition by equipping us with the necessary knowledge to face challenges and succeed in the MSBA program and beyond.