Recognizing My Roots: Celebrating Hispanic Heritage Month
MBA alum Benigno Salazar experienced the transformative power of education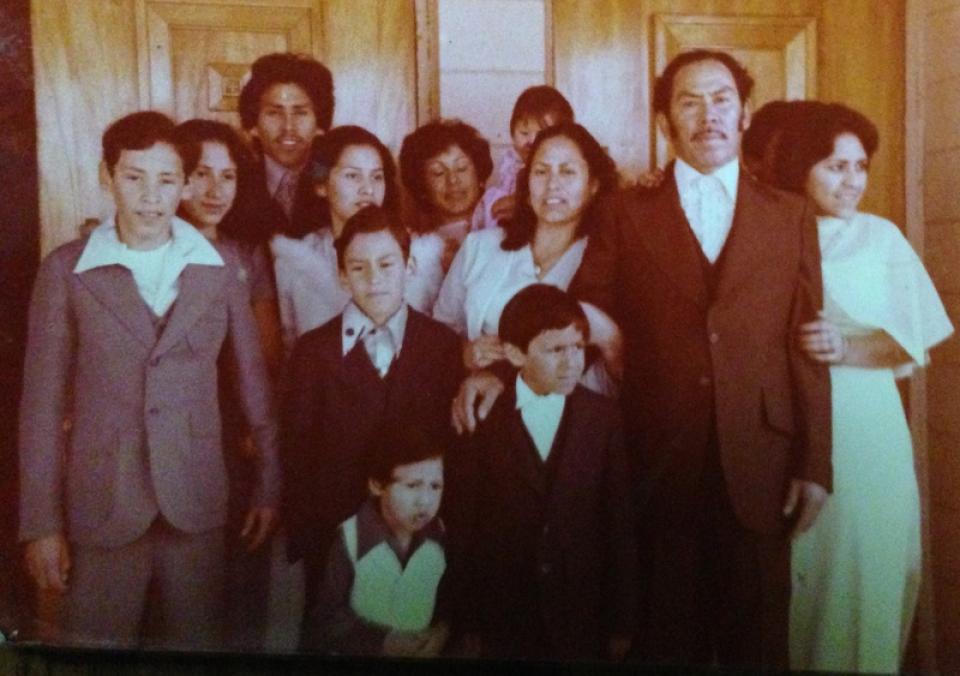 I'm a Mexican immigrant. I came to the U.S. when I was 7-years-old as my family immigrated to the U.S. for better opportunities. My father was a farm worker. He cut lettuce for a living in Salinas, Calif. I started in those fields, too, picking strawberries.
Knowing how transformative education could be for others, my father always insisted his kids continue their education. He persuaded me to push myself in my career. I followed that advice to the Massachusetts Institute of Technology (MIT) and to the UC Davis MBA program.
I have since enjoyed a long professional career spanning multiple industries. I am now working in marketing at Blue Shield of California, and I owe my success to the influence of my family.
Ranch Roots
My experience in the strawberry fields as a young man shaped my future. Picking strawberries is hard work with little pay. It was dirty, back-breaking work. My hands were sticky and stained red. My nose permeated with the stench of pesticides.
I remember a story my brother, Roberto, told the family after visiting my father in the lettuce fields. He said that he went to the field where my father worked but he couldn't find him. He asked the other men there, "Where's my father?"  A man pointed to the horizon and said, "See that man way out there, in front of everybody? That's your father!"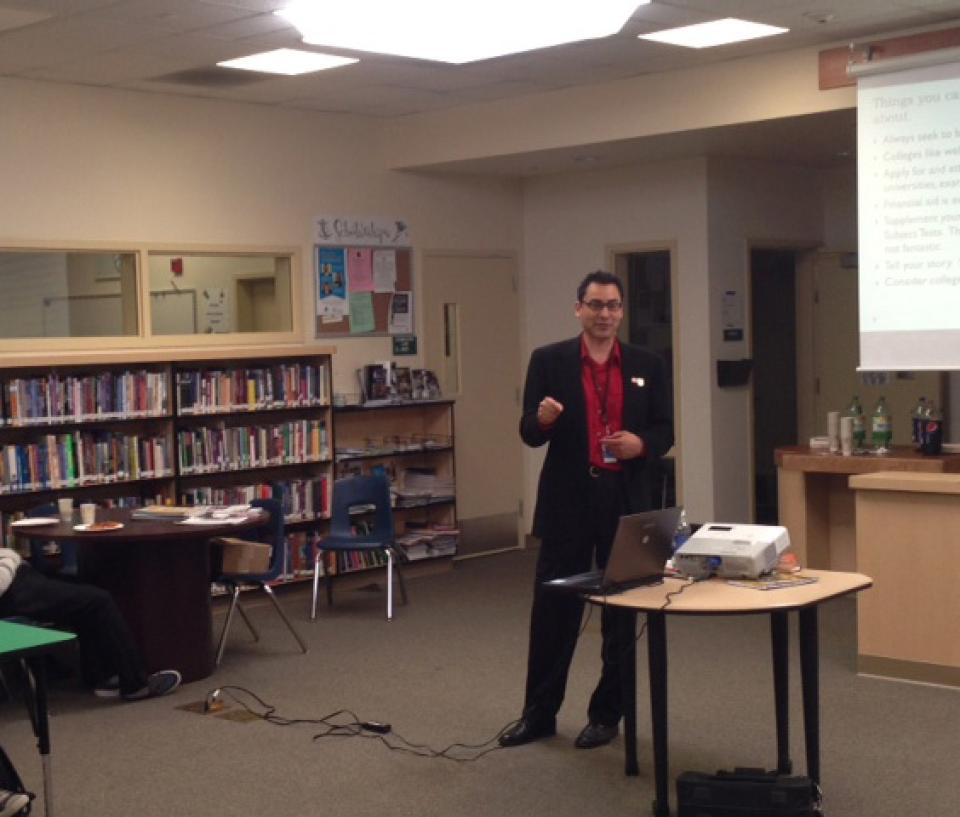 It was a point of pride for my brother and me. My father was the best at what he did, and he instilled those values in us. He inspired me to become the best, and I became valedictorian of my high school class.
My farm experience also taught me to be unafraid of hard work, even of the academic rigor at MIT. Knowing that I didn't want to be picking strawberries for the rest of my life, I turned my focus to education. I decided to study at MIT to become a chemical engineer because I loved chemistry and math.
Educational Transformation
MIT helped me land my first professional role—I got a job as an industrial engineer and manager with Procter and Gamble in Sacramento. In practice, chemical engineering wasn't a good fit for me after all. It was exhausting work. After six years, I decided to switch careers following a layoff at my company. I have since learned that layoffs lead to great opportunities.
In this case, I landed a better job as a software consultant. But that didn't stop me from continuing my education. At this point, I had already started the Sacramento Part-Time MBA program at UC Davis. It was difficult to study and work full time as a consultant. I ended up doing my homework in hotels and on planes. The important thing is that I completed the program and earned an MBA with emphasis in marketing and information technology from the UC Davis Graduate School of Management (GSM).
My MBA was instrumental in my next career change after I was laid off again. I turned to the UC Davis GSM for career assistance. 
I received help with my resume and with networking. I completed a personality assessment through the Career Development team and it suggested that I consider a career in banking portfolio management.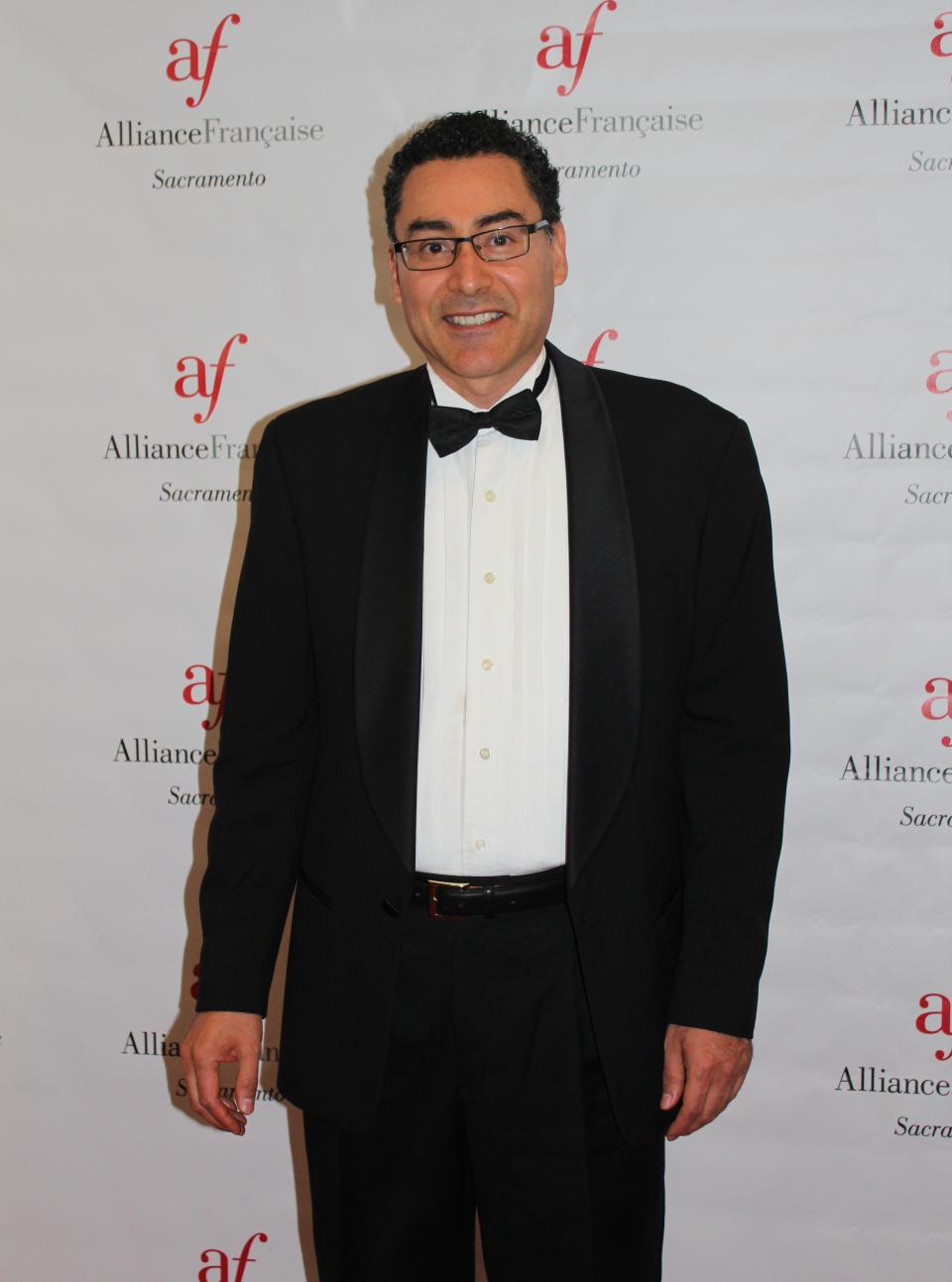 I knew a GSM classmate and friend, Marc Adams, who was doing this type of work, so I had an informational interview with him. Marc said to me, "I think it's a good fit. And, by the way, I just left a job you might be interested in. Here's the hiring manager's contact."
I followed up on that lead and landed a job in analytics with Wachovia, now Wells Fargo Bank. My MBA and transferable skills helped me land the job since I didn't have experience in analytics or banking. I worked in risk management and marketing analytics for 14 years with Wells Fargo and Rabobank. But that wasn't the last time I was laid off.
Joining Blue Shield of California
After yet another layoff, UC Davis helped me again with an industry change, this time to healthcare. I once again turned to the Career Development team, which helped me prepare for the transition. I began networking well before my official employment end date, and it paid off.
An opportunity at Blue Shield of California opened and Elizabeth Moon, the GSM's chief diversity officer and associate director of Career Development, already knew that I was looking for a similar position and that it could be a good fit for me. I had an informational interview with another GSM alumnus, Brian Joubran, who posted the job with the GSM.
It truly was a good fit. My transferable skills and experiences made the Blue Shield of California opportunity successful and I am now a marketing planner in their engagement marketing department.
I truly believe that education transformed my life. Without it, I would not have 30 years of professional experience, and I may still be in a strawberry field.
Three Tips for Career Switchers
I always say that my MIT education helped launch my career, and time and again, my UC Davis education helped transform my career. For those facing a layoff or a career switch, be sure to seize your new opportunity, showcase your transferable skills, and network as much as you can.
My layoffs were blessings in disguise. I thank God for these opportunities. I was able to land a better job every time, often leading to new roles and sometimes new industries.
My transferable skills saved me, especially when changing industries. For example, with Blue Shield of California, I had analytics, budgeting, and vendor management skills, each presented transferable skills key to the new role I applied for, even when I had no healthcare industry experience.
Network to know people. I don't network to collect business cards. I network to meet people and to get to know them. After my first professional job, all my job changes have come through networking. The opportunities came from people I knew.
It's often said no career is linear, and that resonates with me. I have gone from the fields of Salinas to industrial engineering, software consulting, analytics in banking, and now to marketing analytics in healthcare. Switching roles and moving industries isn't easy—I did it three times. It's a transformative process and one that can be rewarding, as well as difficult. My connections opened those doors, but my education carried me through them.
When looking back on my life, it reminds me of a quote from a famous Spanish song by Joan Manuel Serrat called, Cantares. It says: "Caminante no hay camino. Se hace camino al andar." Translated, it means, "Traveler, in the journey of life, there is no path. You make your path as you go." My journey has been full of twists and turns, but it's been up to me to forge my own path.