My Road to an MBA as a First-Gen DACA Student
"Resilience is born when adversity introduces you to the real you."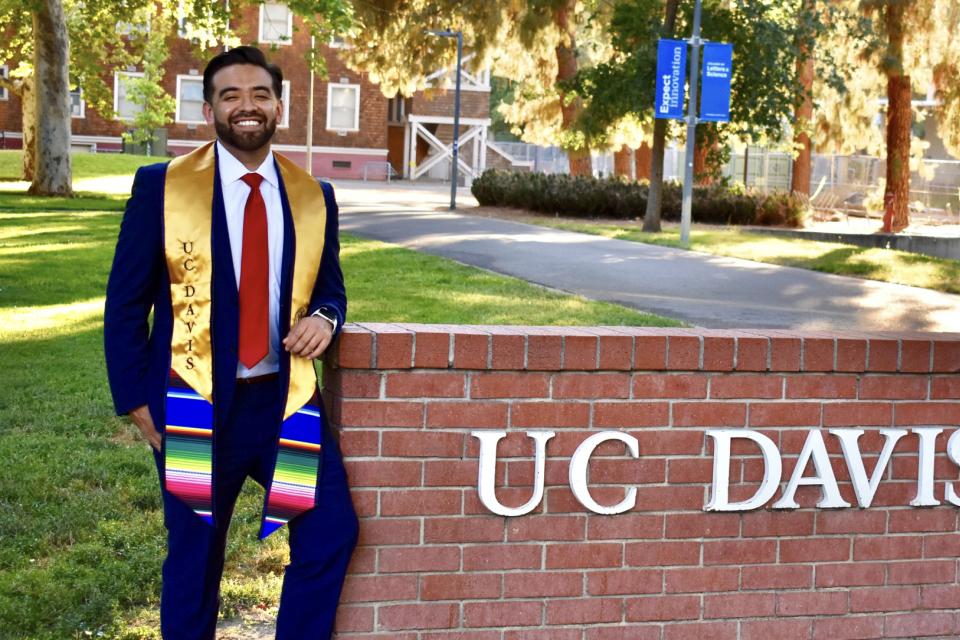 When I was seven years old, my brother Max and I got our hands on a fun set of candies. Engraved on the flat surface of the circle-shaped lollipops was a short message, sort of like a fortune cookie. I forget what my brother's "fortune" was, but mine was pretty cool. It said: "Viajaras pronto," Spanish for: "You will soon travel."
I didn't know it at the time, but a few weeks later I was on a plane from my rural town in western Mexico to Tijuana. There I would then cross the border into the United States for the first time.
Since then I've learned that life isn't always predictable. The memorable experience of having a piece of candy "foretell my future" has never been replicated since, but life as a first-generation Deferred Action for Childhood Arrivals (DACA) recipient has been exciting, surprising and, at times, disappointing.
I'd like to share some background about my journey to the Graduate School of Management (GSM), starting long before I knew UC Davis even existed.
When Tragedy Strikes  
I lost my dad to a car accident when I was 10. At 13, I watched as paramedics lifted my mom from our home to the emergency room. It struck a chord that left me wondering: "Who will take care of her when she can no longer care for herself?"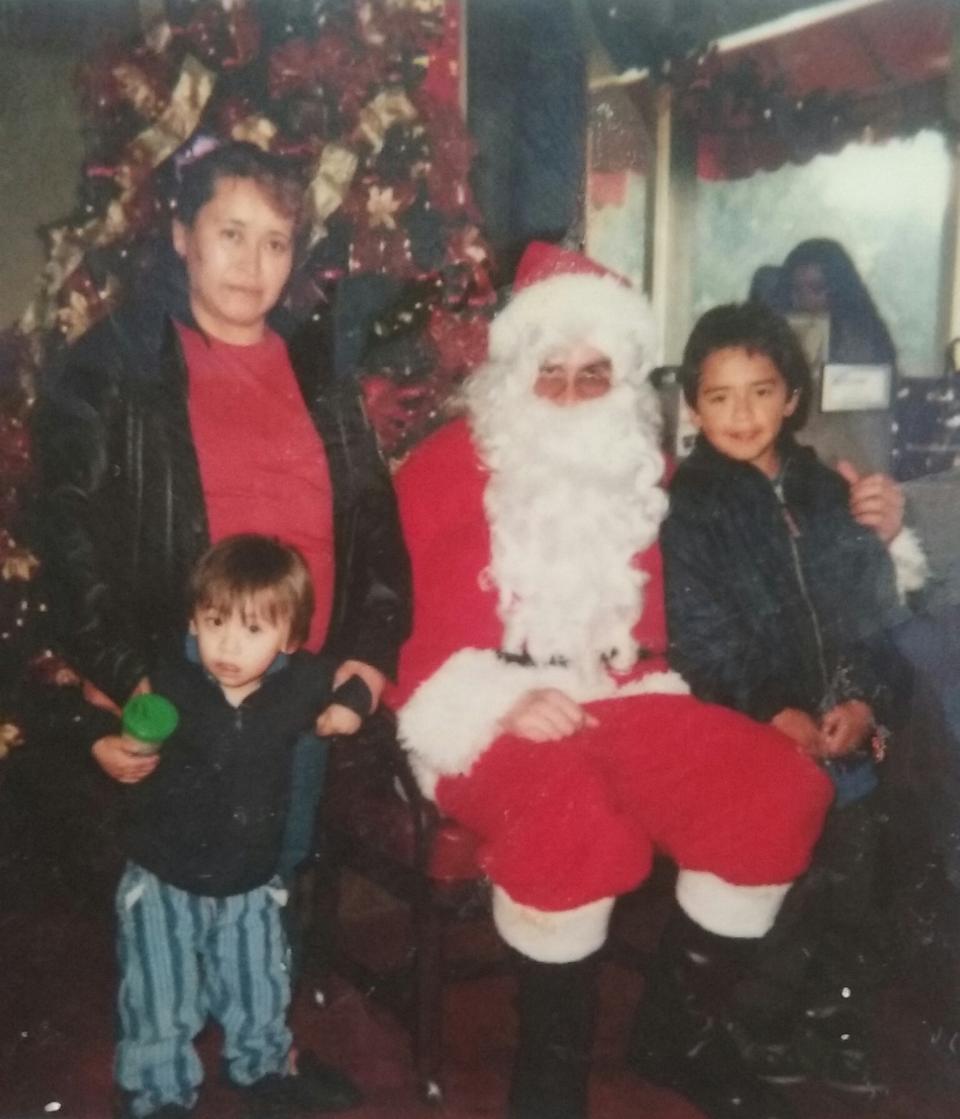 At this point, I decided I would use my education as the driving force to shape my future. The fact I was undocumented meant little to me. It's a challenge many face, but I believed the universe would help me find a way, and my mom was the inspiration I needed to get there. 
She was a hardworking mother who deeply loved her children. A decade later we lost her to natural causes, and her passing left me feeling lost. At 22, I had worked hard in school for her to see me graduate, but this deeply affected my motivation.
After moments of reflection, I knew I had to keep pushing. My mom had a dream to see me walk across the graduation stage, and I was determined to make that happen, despite her absence.
Resiliency is Born
In the spring of 2017, surrounded by new friends, I discovered the true meaning of resiliency. I graduated from UC Davis with my bachelor's in economics—a goal and dream my family could be proud of.
With a renewed sense of optimism after graduation, I moved north to accept an IT consulting internship with Kaiser Permanente in Portland, Oregon. While there, I narrowed my focus to an MBA, thanks to the mentorship of people within the organization.
Almost immediately after landing in Portland, I started researching and thinking about the future of my career. I read about the UC Davis Sacramento Part-Time MBA program and decided I would apply. I was still living in Portland, but I knew I wanted to begin the next phase of my education.
I was so determined that I started my MBA journey at UC Davis in the fall of 2018, traveling every other weekend for in-person classes. I'd stay with friends on their couches, or rent an Airbnb for the weekend.

I knew this was a non-conventional route, but I was doing exactly what I wanted to do, and I'm glad I did it. I ventured into an academic program where in 2018, just 8.5% of GMAT examinees were Latino. My entry added to the unique diversity of the School.
Thankfully I was promoted at Kaiser Permanente a few weeks into my winter quarter classes and I was able to move to Sacramento and work remotely.
The UC Davis Upside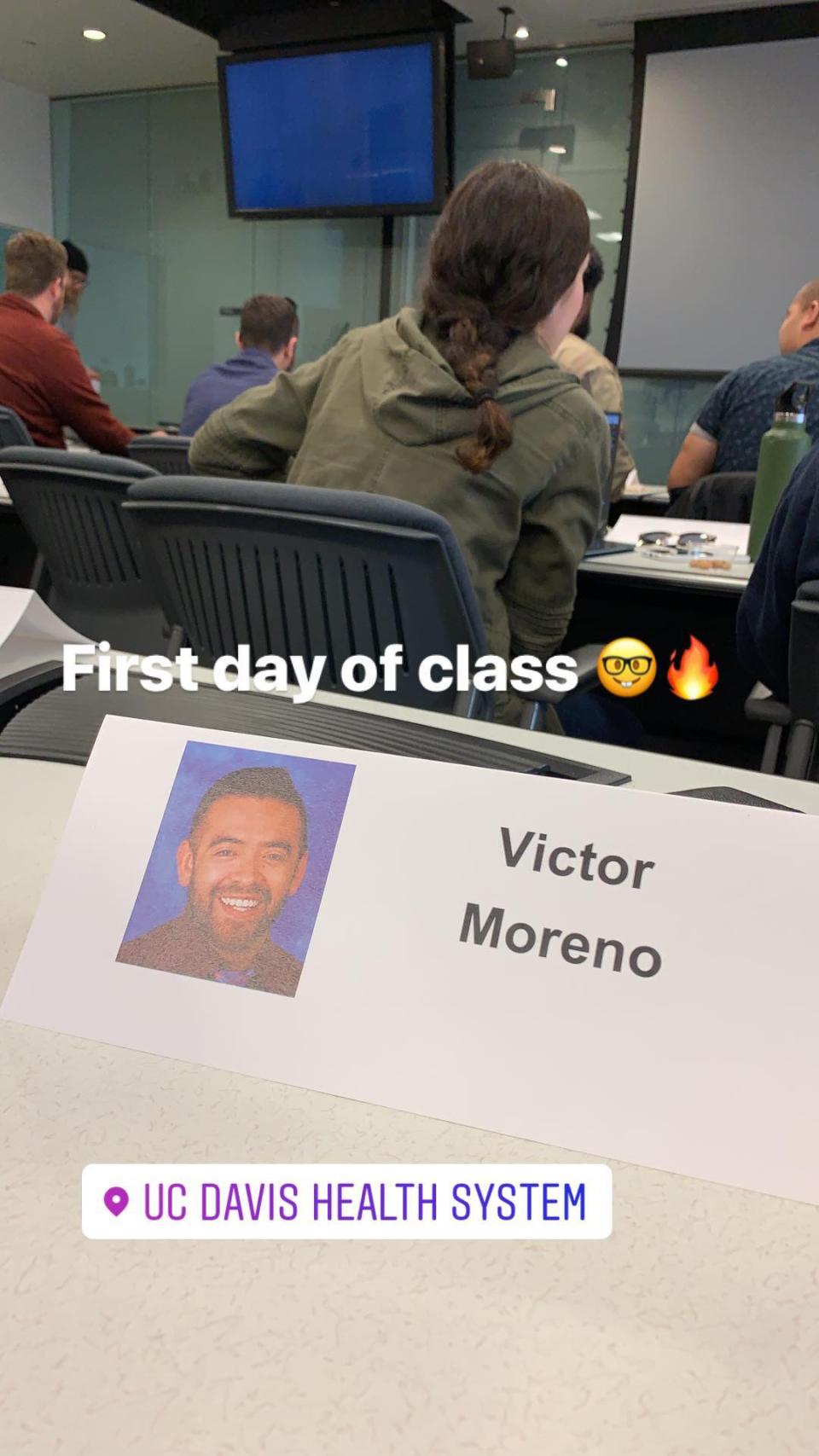 One of the key drivers that drew me to the UC Davis MBA program was the quality of the faculty, recently ranked No. 2 in the world by The Economist. I quickly learned why.
In Lecturer Mehul Rangwala's Decision and Management Science course, I was introduced to a powerful Excel solver add-in tool—a what-if analysis tool used to optimize managerial decision making. That has become an incredibly useful application in my career.
Likewise, Lecturer Cyrus Aram's Management Information Systems class introduced me to Systems Thinking as a problem-solving approach. This paved the way towards my Six Sigma Green Belt certification.
Another great course was Lecturer Mak Ahmad's Data Visualization class, which helped us harness the power of Tableau for data visualization and analysis. It was energizing to be taught by a Salesforce industry professional since he often used his network to bring in guest speakers from within the $21-billion company.
The faculty are simply one piece of the remarkable resources offered at the GSM. As a DACA student, there were numerous opportunities to help me navigate the U.S. public education system and its challenges.
UC Davis Resources for DACA Students
From day one, I received free legal assistance from the UC Immigrant Legal Services Center at the King Hall School of Law in my pursuit of permanent residency. One of those opportunities was working closely with the center to navigate the green card application process, free of charge to the UC Davis community.
I also found the International Student and Scholar Handbook to be helpful with information about housing, settling in Davis, campus activities and clubs, transportation, nearby shopping, and more.
Similarly, I'd be remiss if I didn't mention the networking connections I made over the last three years at UC Davis. Strangers that became classmates; classmates that became friends; friends that became family.
It was in part to these powerful connections that I had the opportunity to experience the startup culture and entrepreneurial spirit at UC and at UC Davis by competing in the Little Bang! Poster Competition, UC Berkeley's Big Ideas Contest, and UC Davis' PLASMA Startup Accelerator, an incubator aimed at bringing prototype ideas to market. Each of these memorable experiences gave me a leg-up in my career.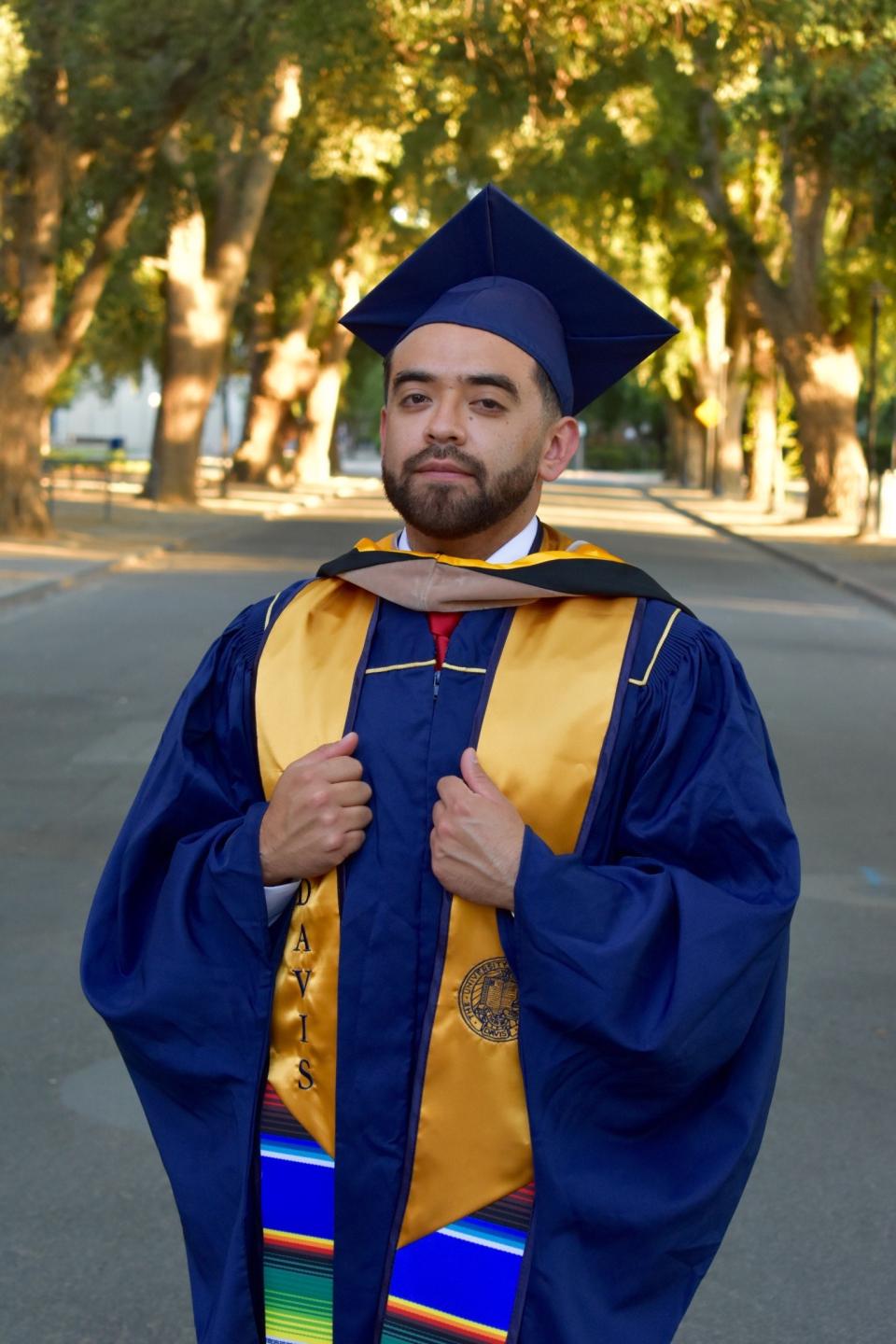 The Road Ahead              
My road to an MBA has been anything but linear. Born in a closet-sized wooded home in a rural town of western Mexico; brought to the U.S. at the age of seven, in search of a better life I was forced to navigate the U.S. public education system as a DACA student.
I lost both my parents by the time I was 22, and I was left seeking new motivation. Indeed, adversity has introduced me to my true self, my resilient self. And what I've learned is that no challenge is too big or small for me to take on, including an MBA.
Today, I am well into a rewarding career with Kaiser Permanente, contributing to our mission of advancing telehealth technology across regions. I am excited to continue my growth within this company and can contribute my talents in project management, consulting, and process improvement.
True to my daring nature, I don't think my journey through academia is over. I've always wanted to go to law school, and when I think about my future, I see myself practicing as a defense attorney, fighting for the marginalized and the disenfranchised. It takes a lot of courage to say this, but putting this out to the world is both daunting and cathartic.
I'm proud of the road I've traveled, excited for the road ahead and grateful for where I am today. I know that my time at the GSM will pay dividends long after graduation.