Finding a Home Away from Home at UC Davis
My trek from Mongolia to a very welcoming Davis community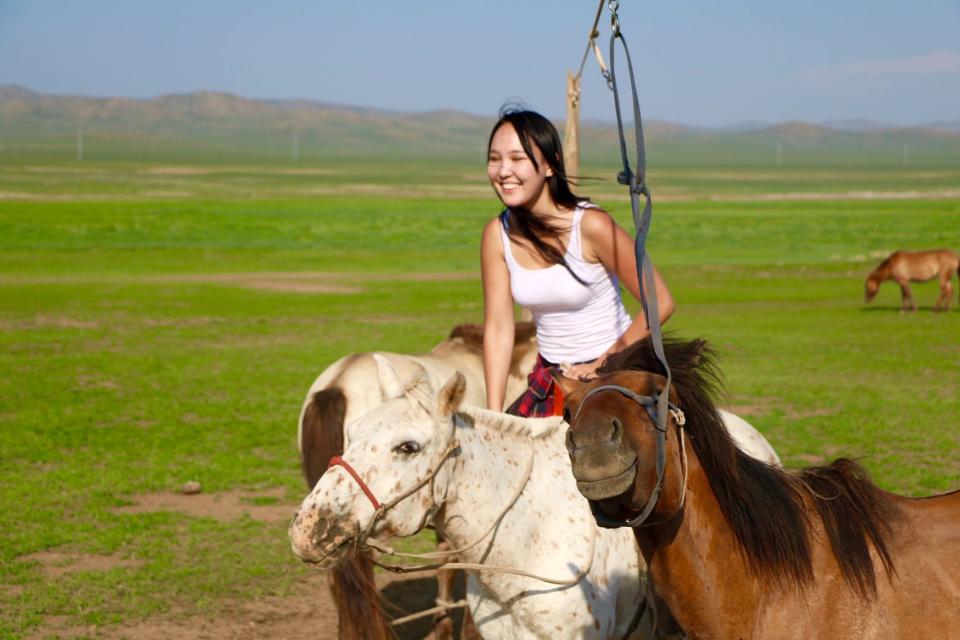 Fall quarter was a whirlwind. Amid the pandemic safeguards, I joined orientation with my new Full-Time MBA classmates from my hometown of Ulaanbaatar, Mongolia, before making a two-week trip across the world to Davis.
Despite the 13-hour time difference with UC Davis, I was able to log on to Zoom for orientation and meet my new cohort, professors and staff at the Graduate School of Management (GSM)—each of whom has been vital in my transition and relocation to the United States.
I didn't intend to stay in Mongolia for all of Fall quarter. In fact, my first day in the program was on the road. It took me two weeks to travel from Mongolia to California because of travel restrictions. I left on October 10. I was very lucky to get my F1 visa issued because the approval rate is very low in Mongolia. However, when the embassy official looked at my I-20, they said, "Oh, UC Davis is such a good school. You do not need to worry about the result of this visa process."
I had to prepare my documents in just a few days, and UC Davis officials helped me every step of the way. They provided various documents and advice to help the process go smoothly. I was able to hop on a chartered government flight and safely enter the U.S.
Finding Support
Upon entering the U.S., I was in constant communication with a few GSM staff members, including Jacqueline Romo, Elizabeth Moon and Jessica Moon. They met me on Zoom to share details about the online student platform, Canvas, and to explain how my classes would be structured, and how I can utilize all of the resources UC Davis offers.
Romo reminded me when I had classes and asked if I was adjusting to the program well. She was like my mom abroad. She always took care of me and was ready to help.
I landed in San Francisco but needed to take a detour to Denver before driving back to Davis, finally arriving in Davis on Oct. 24. Because I was traveling so much, I missed a lot of classes at the beginning of the quarter.
My classmates and the professors went out their way to help me catch up. One time, I was driving through Salt Lake City on my way to Davis and received an email from Lecturer Justin Virrey. He noticed I missed a few of his classes. He reminded me to take a quiz and provided me with the materials I would need to study for my exam.
It's not often a lecturer will go out of their way to ensure a student doesn't miss out on points, or miss an assignment. As I've witnessed, that's the helping and supporting nature inherent in every UC Davis faculty member. With their assistance and support, I was able to finish my first quarter with a very strong GPA.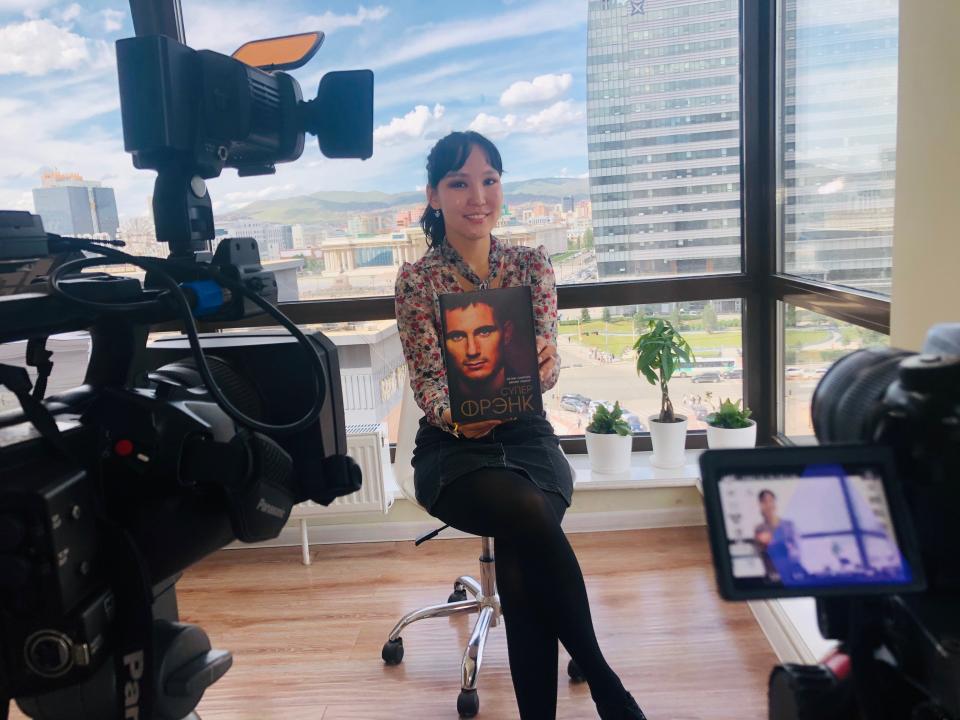 Discovering the City of Davis
After weeks of traveling, I finally made it to my gorgeous apartment on campus. I now have a beautiful view of campus and expansive rooms. I got a steal of a deal, too, as I am now part of the GSM community.
I've enjoyed exploring the city, trying new food and meeting all sorts of people. It hasn't been easy because of the pandemic, but I'm fitting in nicely. I love the amenities Davis has to offer.
I was amazed at how easy it was to use health services on campus through my insurance. Also, I found a lot of job opportunities on campus. I am now a teaching assistant for an undergraduate class and a member of the University of California Student Health Insurance Plan committee.
Choosing UC Davis
I always figured I would not be able to afford a top MBA program.
Even though I was selected for a full Fulbright scholarship to study at another well-known university, I withdrew my application and chose UC Davis instead. I do not regret it at all. 
Thanks to scholarship and job opportunities here in Davis, I am managing my finances pretty well. I get tuition fees and health insurance remission, affordable housing, and I've enjoyed all of the extraordinary faculty at the school. My classmates have also been very welcoming and my professors have proven to be experts in their fields.
Even though our classes are online, I enjoy the practical skills we learn each day. I know we'll return to in-person lectures soon, and all the travel headaches and worries will be well worth it.