5 Must-Know Virtual Conference Tips for MBA Students
Takeaways from two years at ROMBA
It was Atlanta Pride 2019, and I was a gay MBA student in the midst of thousands of other fabulous LGBT professionals.
It was everything—inspiring, educational, new, life-changing and fun. And, it was in-person.
Before the pandemic, I was so excited for the next time I could attend this professional networking conference and job expo for LGBT+ MBA students. Reaching Out MBA (ROMBA) 2020 was originally set to take place in Los Angeles in October. However, as COVID-19 interrupted life as we know it, the likelihood of an in-person convention experience diminished.
Come September, I was prepared to give up all hope of spending an exciting weekend networking, interviewing, and going on coffee chats with new acquaintances, friends and possible hiring managers. 
I discovered that when our goals are blocked, we tend to find new avenues. But sometimes when that obstacle is so extreme and so pervasive (like our sheltering-in-place protocols), it can be difficult—if not impossible, risky or life-threatening—to think up new and creative ways to solve our problems.
It was a similar situation for me and coming to terms with an entirely virtual ROMBA conference setting this year. I thought the whole experience would be completely ruined.
"Coffee chats are going to be completely weird on Zoom."
"The job expo will be obsolete."
"I won't be able to network with other cool LGBT MBAs."
Even though thoughts like these ran through my mind, I pushed to stay positive and focused on getting the most out of the conference. I realized that while my experience would be different, it wasn't necessarily bad.
Here are a few things that helped me:
I remembered.
My memories of what a great experience I had last year compelled me to sign up and participate this time around. Even though I knew this years' experience would be different, I knew I was still contributing to the success of something that had been a wonderful experience for me.
Experiences are a game of mindset, feeling and emotion. They can be largely tied to how we make decisions. If my experience last year was bad, I doubt that I would have been so eager to participate again. Starting off with a positive perception of the conference really helped me get engaged in making it a successful experience for myself and other attendees.
I engaged.
Signing up a couple of months early helped me get prepared for the convention. I set weekly goals for myself leading up to the conference date to prepare for the virtual setting. I dedicated an hour each week for resume and LinkedIn profile revisions, interview prep and job searches. These goals only took up an hour of my time a week, but they helped my personal development greatly.
I found motivation by setting a goal, and you can too. Set yourself up for success by being prepared and open to new things.
I shared.
Being someone that sincerely likes to be social at times, I was suffering without that naturally occurring conversation that happens on a regular basis in an "in-person" world. I found myself drawing in, not reaching out, and struggling to identify when I was suffering from a lack of positive social interaction.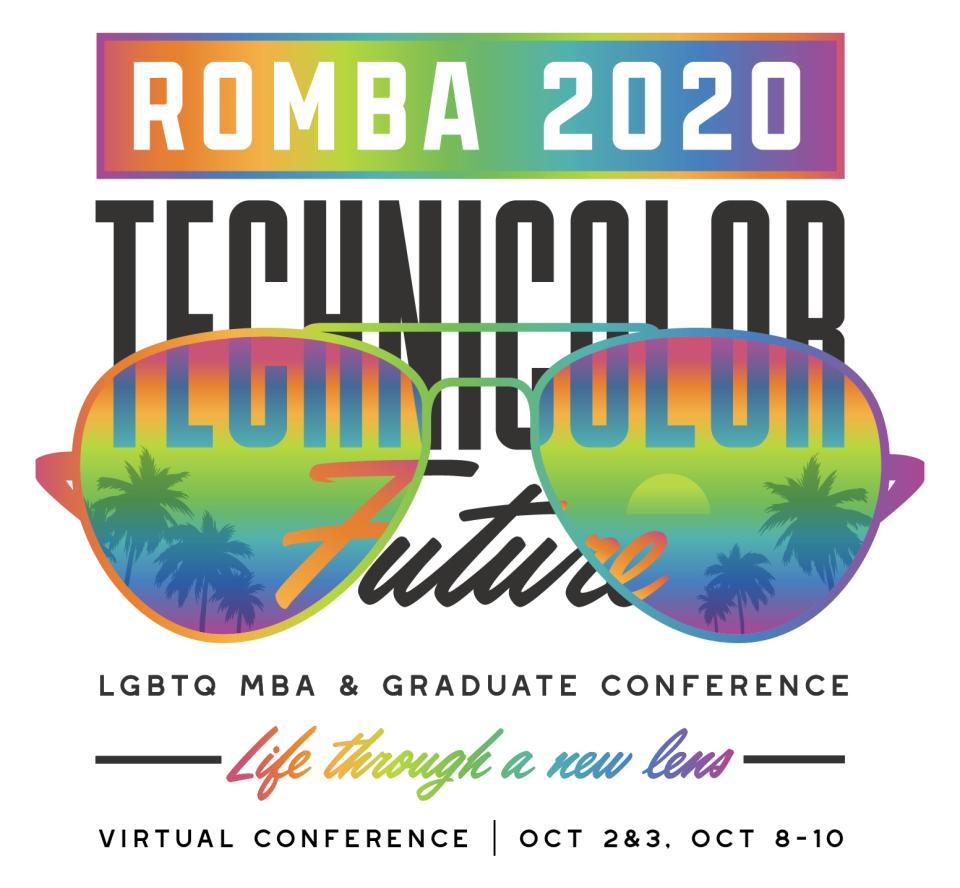 I extended my reach to others, including them in my weekly resume revising sessions. Sharing my work with others helped open me up socially and even helped me improve my own skills, not to mention my resume.
I even got engaged with the ROMBA committee and ended up directing a few speaker sessions as a moderator. Even though it was extra pressure to produce curriculum, wrangle speakers, and host sessions, it opened me up to the community that was still interested in the event and made the work, and conference, more real.
Being able to attend my first virtual conference was different but still a treat. I realized even though we are forced to attend things in a virtual platform, that we don't have to do it alone. Being virtual, you have to dig a layer deeper in conversation.
Try it out for yourself. Sign up for a conference that interests you. Many of them are now free and available on-demand.
5 Tips for Virtual Professional Conferences
Scope out LinkedIn and search for conference attendees during, or between your sessions, to find people with similar backgrounds—and connect! You'll find that you aren't alone.
Get involved with planning sessions if you can.
There's power in numbers, so find new motivation to participate by signing up with friends or coworkers.
Add a personal touch to your Zoom background to make your experience, and presence more memorable.
Connect with your fellow attendees by commenting on their own memorable and unique personal Zoom rooms. If you found something useful or insight, let them know that.