Why UC Davis is a Great Place for Entrepreneurs
"Aggie Innovators" are changing the world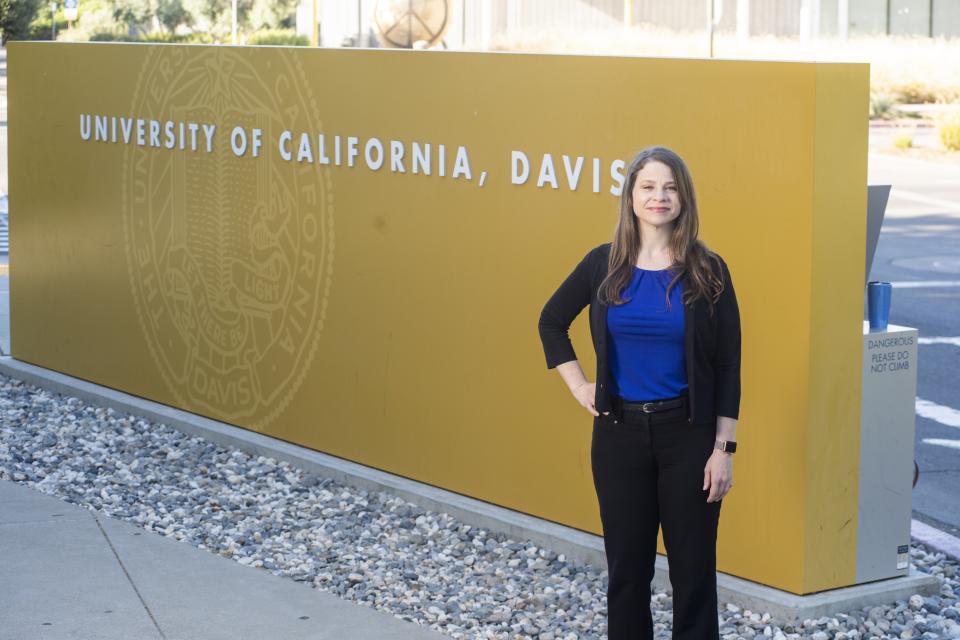 "Aggie Innovators" are changing the world.
We're solving the world's most challenging problems. We want safe and sustainable food, clean air and water, and better ways to diagnose and treat diseases. UC Davis is the perfect place for changemakers and innovators that want to build a better future for all of us.
One recent example made national news—The New York Times featured UC Davis researchers using a powerful piece of agricultural technology to create a rapid testing platform for coronavirus that accurately screens thousands of saliva samples per day. It's revolutionized the speedy testing of the campus and Davis community.
The Healthy Davis Together program helped us protect our campus and our community from COVID-19 during a global pandemic. The program has been so successful has recently been expanded to cover all of Yolo County. It's proof that UC Davis is full of creative thinkers, and the campus has been steadily growing to support these innovative ideas as they come to fruition.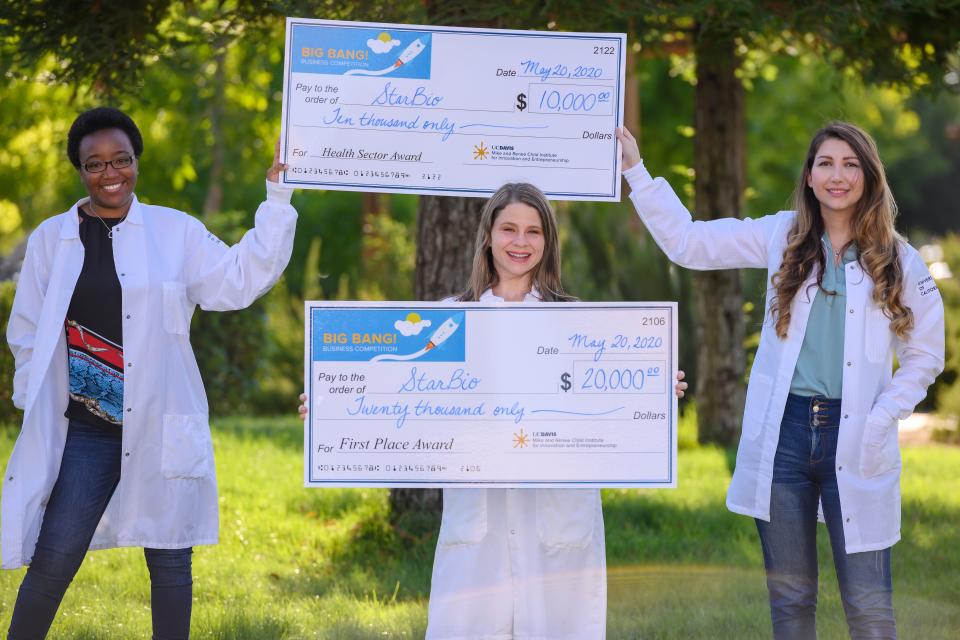 A Big (Bang!) Idea
My journey through the Sacramento Part-Time MBA program was ready made for an aspiring entrepreneur like myself.
Before starting my MBA I worked as a doctoral researcher in the chemistry department at UC Davis and developed potential therapeutics that may help us treat future diseases. As I entered the MBA program and transitioned away from the lab bench into the business arena, I benefited from the many resources available at UC Davis for budding entrepreneurs.
In 2019, I co-founded StarBio, a company developing a rapid diagnostic tool for the assessment of ischemic stroke. Our team of three, which includes Diedra Shorty and Shabnam Jafari, the CEO and CTO, entered the 2020 Big Bang! Business Competition, and won the $20,000 first prize and the $10,000 Health Sector Award.
The Big Bang! win was an incredible boost to our startup, and gave us the enthusiasm and confidence all young entrepreneurs crave.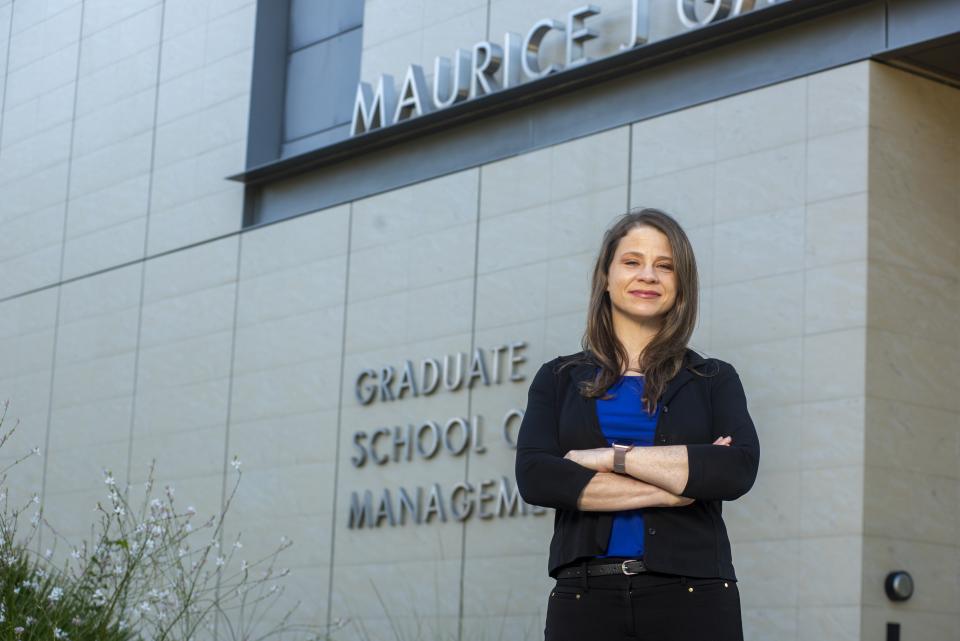 In the year since our Big Bang! experience, I have had the opportunity to team up with other MBA students in our Integrated Management Project, our capstone consulting project. Our sponsor client was Bayer Pharma Open Innovation. My team took a deep dive into the valley that separates academic discoveries from potential corporate partners. We took a data-driven approach to identifying untapped innovation ecosystems.
UC Davis has created an ecosystem that facilitates translational research where innovators and entrepreneurs can thrive—and benefit from the close proximity of the Silicon Valley and the growing intellectual and financial capital in Sacramento, the state capital.
As an academic and an entrepreneur, I appreciate the challenges associated with translational research, and I recognize the importance of successful translation that can yield life-changing and beneficial technologies for society.
"This truly was the apex of my education—blending my scientific expertise with my business acumen and my entrepreneurial spirit."
It was an extremely challenging and rewarding endeavor.
Going through this consulting process first-hand helped me answer a question I get a lot:
Why is UC Davis a great place for entrepreneurs?
Great innovations are spawned from interdisciplinary collaborations
The depth and breadth of research happening at UC Davis is truly amazing. Aggie innovators are working together across multiple disciplines: engineering, chemistry, biology and physics to bring their ideas off the lab bench and into the world. The UC Davis School of Medicine has a reputation for excellent clinical care and groundbreaking translational research. We proudly house both of the country's top College of Agriculture and Environmental Science, and School of Veterinary Medicine. What better place to be for entrepreneurs in these fields?
A growing support network for new ventures
UC Davis is driving innovation and supporting entrepreneurs through the Mike and Renee Child Institute for Innovation and Entrepreneurship, and the Innovation Institute for Food and Health. The Office of Research houses critical programs such as Venture Catalyst and InnovationAccess, helping entrepreneurs develop their technology into viable ventures.
Furthermore, Aggie Square is planned to house an innovation hub that will expand the Sacramento campus and provide opportunities benefiting researchers, innovators, and the community.
Incubators provide workspace, mentoring, and resources for new ventures. Aggie entrepreneurs are lucky to have several incubators nearby to choose from. Both Inventopia and the HM.CLAUSE Life Science Innovation Center are located near campus. These incubators offer affordable space and a number of shared resources for young companies.
A little further out is the Bayer CoLaborator in West Sacramento, which is an option for some startups, as well as Sacramento Entrepreneurship Academy, CleanStart and AgStart, a newly built premier incubator in neighboring Woodland.
Location, location, location!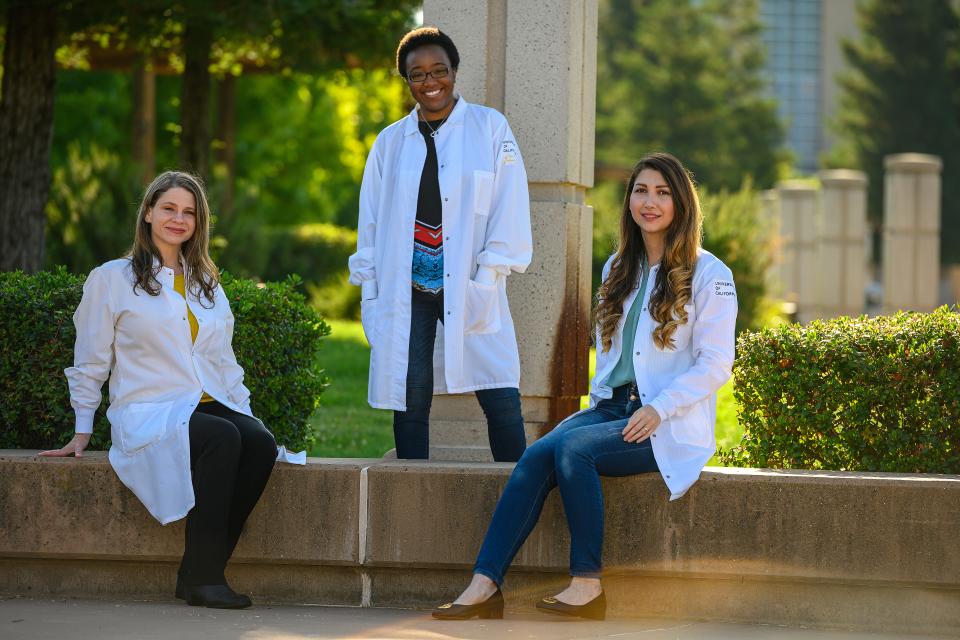 Entrepreneurs can benefit from networking in the Silicon Valley, where they can take advantage of the vast number of resources and venture capital firms ready and available to help new start-ups. When you need a break from schmoozing, Davis and nearby Sacramento offer a ton of attractions like art museums, music venues, restaurants, and outdoor activities—from the snow-topped peaks of Tahoe to the sandy beaches of Bodega Bay. Everything is in reach here.  
UC Davis has a wide range of research capabilities and a growing support system for start-ups. As Aggies, we are using our skills and knowledge to contribute to a better tomorrow, for all of us.
If you want to join us in changing the world—we welcome you with open arms. I'm honored to be part of this year's graduating class of 2021, and I can't wait to see what we can accomplish together. Let's do this, Aggies!